Description
Hello East Bay Pastor!
We would love to have you join us for our next Crossroads Pastors Network (CPN) lunch!
Please SAVE the DATE and invite other East Bay Pastors to join with you.

WHEN: Thursday, May 10, 2018 from 11:30am - 1pm.

WHERE: FAITH FELLOWSHIP, 577 Manor Blvd, San Leandro

WHO: CPN seeks to connect and encourage kingdom-minded pastors who serve as the senior/lead pastor or on the senior leadership team of churches in Hayward, Castro Valley, San Leandro, San Lorenzo and Alameda – at the crossroads of the Bay Area. CPN is part of a larger movement of pastor networks forming throughout the Bay Area, facilitated by Transforming the Bay with Christ. We meet three times a year.

WHY: Pastoral leadership in the Bay Area can be daunting, lonely, and deplete one's energy, morale and vision. CPN is all about pastoral encouragement! Rest assured – there is no selling, political agendas or competition among us at CPN!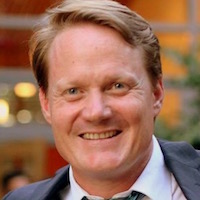 SPECIAL GUEST: During our lunch gathering on May 10, we will be encouraged by TOBY KURTH – the founder and lead pastor of Christ Church, a multicultural congregation in San Francisco, California. Toby is also actively engaged in church-based community relief work in rural Malawi.
Prior to full-time ministry, Toby worked for over 12 years as an entrepreneur and environmental consultant, while pursuing a Masters in Historical Theology at Westminster Seminary and a PhD in history at Stony Brook University in New York. During his time in New York, Toby helped plant a church in Brooklyn and God used that experience to give him a passion for communicating the gospel in cities. Toby, his wife Rebekah, and their three sons live in San Francisco.
Please RSVP by May 3, so that we can provide enough lunch for everyone.
DuBayonne Shortridge – New Life Christian Church
Doug Tegner – Redwood Chapel
Larry Vold – 3Crosses
Jon Talbert – Transforming the Bay with Christ

P.S. Pastors, you are welcome to invite (and RSVP) other lead pastors who may not be receiving this invitation!