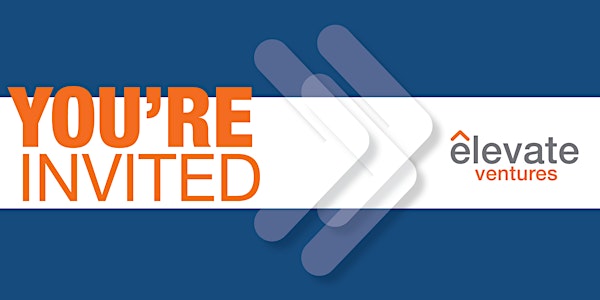 Crossing the Gap from Seed to Series A
Our panelists will guide you on how to prepare, plan, and execute a strategy to move from a Series Seed to a Series A financing round.
About this event
Running a business while looking for funding can be demanding, leading many founders to underestimate the time it takes to create a clear fundraising strategy. As you move from one funding round to the next, it's critical not to waste your (and the investor's) time by not having a clear timeline and plan. In this webinar, we'll discuss how to prepare, plan, and execute a strategy to move from a Series Seed to a Series A financing round.
Panelists: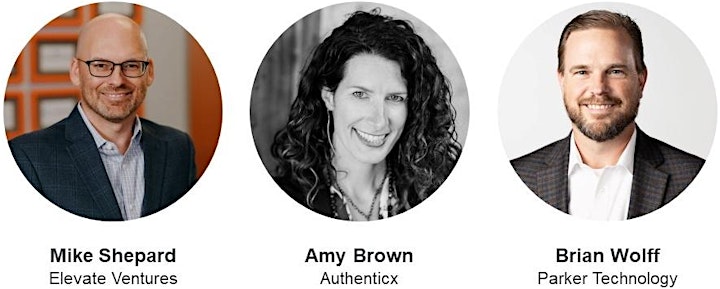 Mike Shepard - Moderator
Mike Shepard is an Entrepreneur-in-Residence at Elevate Ventures focused on the central Indiana region. Shepard started his career in investment banking at JP Morgan and then spent five years as an option trader on the Chicago Board of Options Exchange. For the past 20 years, he has worked at six high-growth companies in industries including data center, ed tech, healthcare IT, medical device, and ag tech.
Mike first joined Elevate as an entrepreneur-in-residence in 2015. He left in 2017 to step into the chief financial and operations officer position at Spensa, an Elevate portfolio company. Since then, Mike has provided expertise as an Elevate advisor and more recently as a contractor operating similar to an EIR. Mike received his finance degree from Ball State University and a Bachelor of Science in mechanical engineering from Rose-Hulman Institute of Technology.
Amy Brown
Amy Brown is the founder and CEO of Authenticx.
Amy built her career as an executive in the healthcare industry, during which time she advocated for underserved populations, led and mobilized teams to expand healthcare coverage to thousands of Indiana residents, and learned the nuance of corporate operations.
In 2018, Amy decided to leverage her decades of industry experience to bring the authentic voice of the patient into the boardroom and increase positive healthcare outcomes.
Brian Wolff
Brian Wolff brings 32 years of business experience in the parking, technology and life sciences industries to his position as President & CEO of Parker Technology (www.helpmeparker.com). Under his leadership, Parker Technology has achieved multiple years of high growth, all while evolving a cloud-based platform to be infinitely configurable to meet the needs of all types of parking operations, including private facilities, universities and municipalities. Parker has developed a reputation for delivering high quality, with historical customer churn less than 2% over the last five years. He attributes achievement of these stellar numbers to focusing on good people, good process, good software and making the best use of several patents protecting the use of two-way video in a parking environment.
Parker has been recognized, two years running, for having the Top-Rated Customer Experience Team by Powderkeg in their Annual Tech Culture Awards. Early on, Brian and his leadership team solidified their culture by establishing six core values: honesty & integrity, going above and beyond, servant's heart, noble intent, critical thinking and excellence in communication.
Prior to Parker Technology, Brian co-founded a local technology company, Bluelock, that was named Indiana's fastest growing private company in 2010 and held the distinction of being one of the first companies to deliver cloud technology as a service, while being recognized by Gartner as a leader in cloud computing in their magic quadrant. Bluelock was acquired by Inter-Vision in 2018.
Prior to that, he held leadership positions with IQVIA (NYSE: IQV) formerly, IMS Health. At IMS Health, he led a global account team to go from the worst customer satisfaction score when he started to having the highest customer satisfaction when he was promoted to lead business development for consulting and services. Before that he worked for Johnson and Johnson (NYSE: JNJ) and 1st Source Bank.
In addition to his direct business experience, Brian is an active angel investor having helped fund more than 30 companies personally and through several Indiana-based angel funds, including Gravity Ventures I, II, III & IV. He graduated from the University of Michigan with a bachelor's degree in Economics and German. Personally, Brian has been married to Jill for 27 years with two children in college.