Crossing the Digital Divide: The 32nd Annual Music Business Seminar
By CALIFORNIA LAWYERS FOR THE ARTS
Date and time
Saturday, January 31, 2015 · 9am - 6:30pm PST
Location
THE OSHER STUDIO, Berkeley Repertory Theatre @ The Arts Passage -- Berkeley Central 2055 Center Street Berkeley , CA 94704
Description
Crossing the Digital Divide: The 32nd Annual Music Business Seminar
Saturday, January 31st from 9:00 AM to 6:30 PM
ALL DAY SEMINAR featuring Live Music, a Keynote, and Seven Panels packed with valuable information!
KEYNOTE CONVERSATION: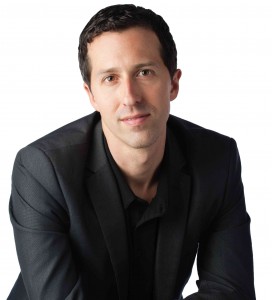 Chris Wiltsee, Vice-President of Business Development at BandPage
Chris Wiltsee is responsible for leading the development of BandPage's commerce and content syndication partner ecosystem and marketplace, which includes the leading online music services (Shazam, Google / YouTube, VEVO, Xbox, Spotify, Rdio, Rhapsody and many more).
In this engaging and enlightening keynote conversation, Chris will provide keen insights into how to identify and capitalize on current and emerging opportunities in the digital space. This not-to-be-missed conversation will shed light on how to strategically drive online music industry strategies that translate to real-world success. You will benefit from Chris' deep domain expertise in music, social media, and marketplace savvy, as he shares his story and passion about the arts, and working on solutions to empower a creator's ability to expand their reach, self-sufficiency, and preparation for Crossing the Digital Divide.
PANELS:
1. The Year in Music Litigation
Panel Moderator, Mark Pearson, Esq.
MARK A. PEARSON, Founding Partner, ARC Law Group

BROOKE WENTZ, CEO, Seven Seas Music

DAVID BROOKINGS,

Musician, David Brookings and the Average Lookings

GEOFF PIPER, Commercial Counsel, Mozilla

TIM QUIRK, CEO, Freeform Development, Inc.
An informative and entertaining look back at some of the interesting and often controversial music industry lawsuits from 2014. Join this panel of musicians and music industry insiders as they try and figure out if Stairway to Heaven was stolen, if the members of CCR will ever get along and if "dope" is a legally binding term.
2. How to get Your Music in Film, TV, and Video Games
Panel Moderator, Cari Cohorn, Esq.
CARI A. COHORN, Partner, Phillips, Erlewine, Given & Carlin LLP

STEVE HOROWITZ, Audio Director, Nickelodeon Digital

RYAN VINSON, Founder, VersusMedia.com

BROOKE WENTZ, CEO, Seven Seas Music
Industry professionals will provide both practical advice for musicians seeking to have their work placed in movies, television shows, and games and insight into the business and legal issues involved in such placements.
3. Digital Distribution of Music and its Impact on the Music Business
Panel Modrator, Keith Cooper, Esq.
KEITH COOPER, de la Pena & Holiday, LLP

CEDAR BOSCHAN, Founder, Hurewitz, Boschan & Co.

ANGELA ROSE WHITE, COO, David Rose Publishing Co.

MIKAEL ELDRIDGE, "Count," Music Producer

VIVEK SRIDHARAN, Partner, Counsel LLP
This panel will discuss the impact of digital distribution on the music industry, including economics and consumer habits; and how this has affected artists and songwriters. We will also address the difference between streaming and downloading; and how music (and performance) royalties are determined, collected and paid. We will discuss the differences between the various services (e.g. downloads versus tethered downloads; interactive versus non-interactive; and subscription versus non-subscription models) and how these determine royalty rates and payments. Lastly, we will address emerging trends, and the global expansion of various distribution methods, technologies and models.
4. On The Road: Making The Most Out of Being a Touring and Live Performance Artist
Panel Moderator, Michael Aczon, Esq.
MICHAEL ACZON, Attorney, Professor, SFSU

JAY ANT, Performer, Rap Artist

NATASHA MILLER, Founder, Entire Productions

DOMINO, Producer & Artist, Hip Hop Collective, Hieroglyphics
Artists, executives, and lawyers share their thoughts, strategies, and tips on how to maximize career opportunities when performing live. Topics will include (i) performing live: is it for practice, profit, or promotion; (ii) legal issues of live performances; (ii) extra income: merchandising/sponsorships/endorsements; (iv) back stage pass: the day-to-day grind of the road warrior.
5. Licensing and Merchandising in the Music Business
Panel Moderator, Daniel Schacht, Esq.
DANIEL SCHACHT, Partner, Donahue Fitzgerald, LLP

TONY BERMAN, Founder, Berman Entertainment and Technology Law

JON DUMAN, Attorney, The Offices of Jon L. Duman
6. Social Media as a Tool for Indie and Established Artists
Panel Moderators, Ned Hearn, Esq. & Al Evers
NED HEARN, Founder, Law Offices of Edward R. Hearn

AL EVERS, Owner, A Train Entertainment

ISAAC BESS, Manager, Strategic Partnerships/Business Development, YouTube

JOEY SEILER, Attorney, Empire Distribution

ANDREW JERVIS, Chief Curator, Bandcamp

STEVE GORDON, Attorney & Author, "The Future of the Music Business"
This panel will blend a review of the legal issues that affect artists and labels using social media platforms to promote themselves, along with a discussion of practical and effective ways for artists and labels to use social media to market their offerings and engage with their fans, with real-life input from industry veterans who, on a regular basis, use social media or provide tools and platforms to enable social media to be used, including from Google/YouTube, Bandcamp, Empire Distribution, and A Train Entertainment.
7. Fiero Flair Presents: Face the Music!
Hosted by Gian Fiero, Life Coach & Founder, Fiero Flair
GIAN FIERO, Fourder, Fiero Flair

CORI JACOBS

NIKO ELLISON

JOSH SRAGO

LEAH TYSSE
Back by popular demand is Face the Music!, a live song critiquing panel that affords songwriters, music producers, and singers the opportunity to have their songs heard in front of a captive audience consisting of their musical peers, and seasoned music industry professionals. This lively and entertaining panel provides a golden opportunity to get constructive feedback from experienced and respected industry insiders on the crucial elements that constitute great songs, such as songwriting, musicianship, production, engineering, and performance. Visit this link for info on how to submit your song for a Face the Music! critique and win a chance at winning FREE admission into the CLA Music Business Seminar.
CLICK HERE for moderator and panel member photos and bio information!
---
4 Hours of California MCLE Credit available

Featuring live music throughout the day

Sign-up for

FREE attorney one-on-sessions

Sign-up for

Fiero Flair FACE-THE-MUSIC

and get free admission to the seminar!
Want to volunteer? Volunteers whose aplications are accepted will get free admission to the seminar!

CLICK HERE

for the volunteer application form.

A Workbook will be available online during the program. Access the Workbook with your phone, tablet or laptop!
---
CLA Members: Save $20!
During registration above, click "Enter promotional code" to enter your Member-Only Discount Code. Your code can be found on the CLA website. Sign-in to the CLA website with your member email and password to access the code.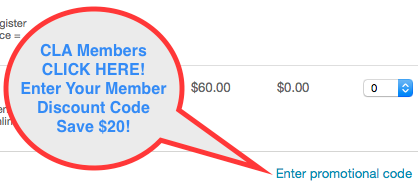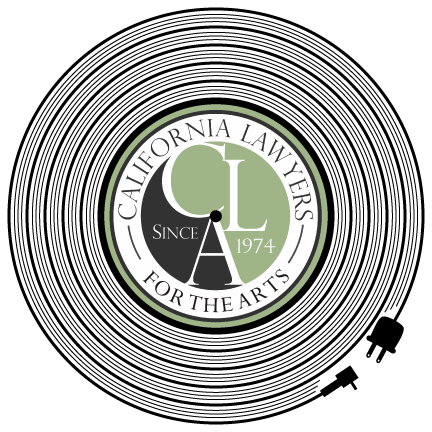 This Osher Studio is a few steps from the Downtown Berkeley BART Station.
If driving, use Parkopedia.com to locate available parking.
About the organizer
Our Mission
California Lawyers for the Arts empowers the creative community by providing education, representation and dispute resolution.
Our Vision
Artists and arts organizations serve as agents of democratic involvement, innovation, and positive social change, and the growth of an empowered arts sector is essential to healthy communities. CLA's leadership and services strengthen the arts for the benefit of communities throughout California.
NEED A LAWYER or a MEDIATOR?
CALL: 888-775-8995
CLA is a State Bar Certified Lawyer Referral Service - Certificate No. 0021
Serving the creative arts and innovation community since 1974!