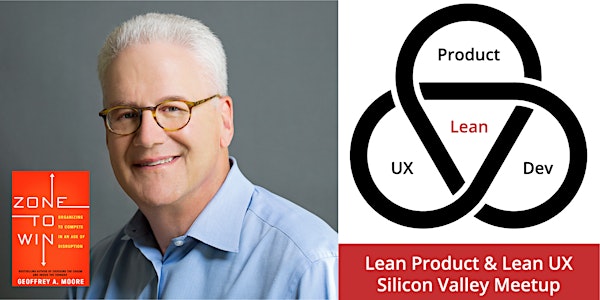 Crossing the Chasm Author Geoffrey Moore on Zone to Win: How to Innovate
When and where
Location
Intuit, Building 9 2600 Casey Ave Mountain View, CA 94043
Description
Join us as Crossing the Chasm author Geoffrey Moore shares advice from his most recent book Zone to Win. Zone to Win provides advice on how companies can transform themselves to successfully catch the next big wave of disruptive innovation (or prevent it from catching you).

As we know, companies often struggle to embrace disruptive innovations, even when it is in their best interest to do so. It's time to stop explaining why they don't and start explaining how they can. That is the purpose of Zone to Win.

The prescription is simple: companies struggle to innovate because they are internally conflicted. To resolve these conflicts, they must segment the company into distinct management zones, each with its own methods and metrics.

Zone to Win outlines those methods and describes how to drive successful transformation. Geoffrey will present case studies from Salesforce and Microsoft on how these methods are being employed successfully today. In short, Zone to Win arms teams with the tools they need to organize to compete in an age of disruption.
Join us for dinner, a great talk, and inspiring conversations.
About Geoffrey Moore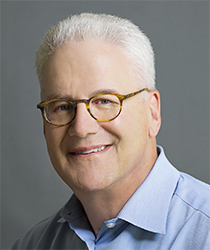 Geoffrey Moore is an author, speaker, and advisor who splits his consulting time between startup companies and established high-tech enterprises, most recently including Salesforce, Microsoft, Intel, Box, Aruba, Cognizant, and Rackspace.
Moore's life's work has focused on the market dynamics surrounding disruptive innovations. His first book, Crossing the Chasm, focuses on the challenges start-up companies face transitioning from early adopters to mainstream customers. It has sold more than a million copies, and its third edition has been revised such that the majority of its examples and case studies reference prominent companies from the past decade.
Moore's other books include Inside the Tornado, Dealing with Darwin, Living on the Fault Line, The Gorilla Game, and Escape Velocity.
Raffle Prizes
After Geoffrey's talk, we'll be giving away several copies of his book Zone to Win.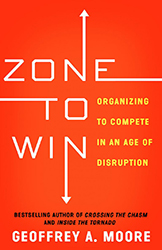 Schedule
6:00 to 6:30: Check-in and networking over dinner
6:30 to 8:00: Geoffrey's talk plus Q&A
8:00 to 8:30: Prize raffle followed by networking
Note: tickets are non-refundable.
About our Sponsors

Our sponsor UserTesting enables companies to put their customers at the center of every business decision by leveraging the power of human insights. Through our platform, product & design, marketing, and UX teams connect with their exact target customer in a matter of hours and uncover actionable insights that drive ROI. Learn more at usertesting.com.

Our sponsor Pendo helps product teams deliver software users love. Pendo captures product usage patterns and user feedback, and lets you communicate in-app to onboard, educate and guide users to value. Learn more at www.pendo.io.

Our sponsor Sam's Club is hiring product managers and designers. Learn more at http://bit.ly/sams-pm-ux.

Our sponsor Balsamiq creates the world's easiest to use wireframing tool. Learn more at https://balsamiq.com.

Our sponsor Instabug empowers product managers to release and improve their apps through comprehensive bug and crash reports, in-app surveys, and real-time user feedback. Learn more at https://instabug.com

A big thank you to Intuit for providing the space for our event!

Our sponsor Coreography provides corporate video and webinar solutions. Learn more at coreography.com.

Lean Product Meetup was founded in 2014 by product management trainer and consultant Dan Olsen.