Crosshaven Film Club 2012/13 Season

Multiple Dates
Event Details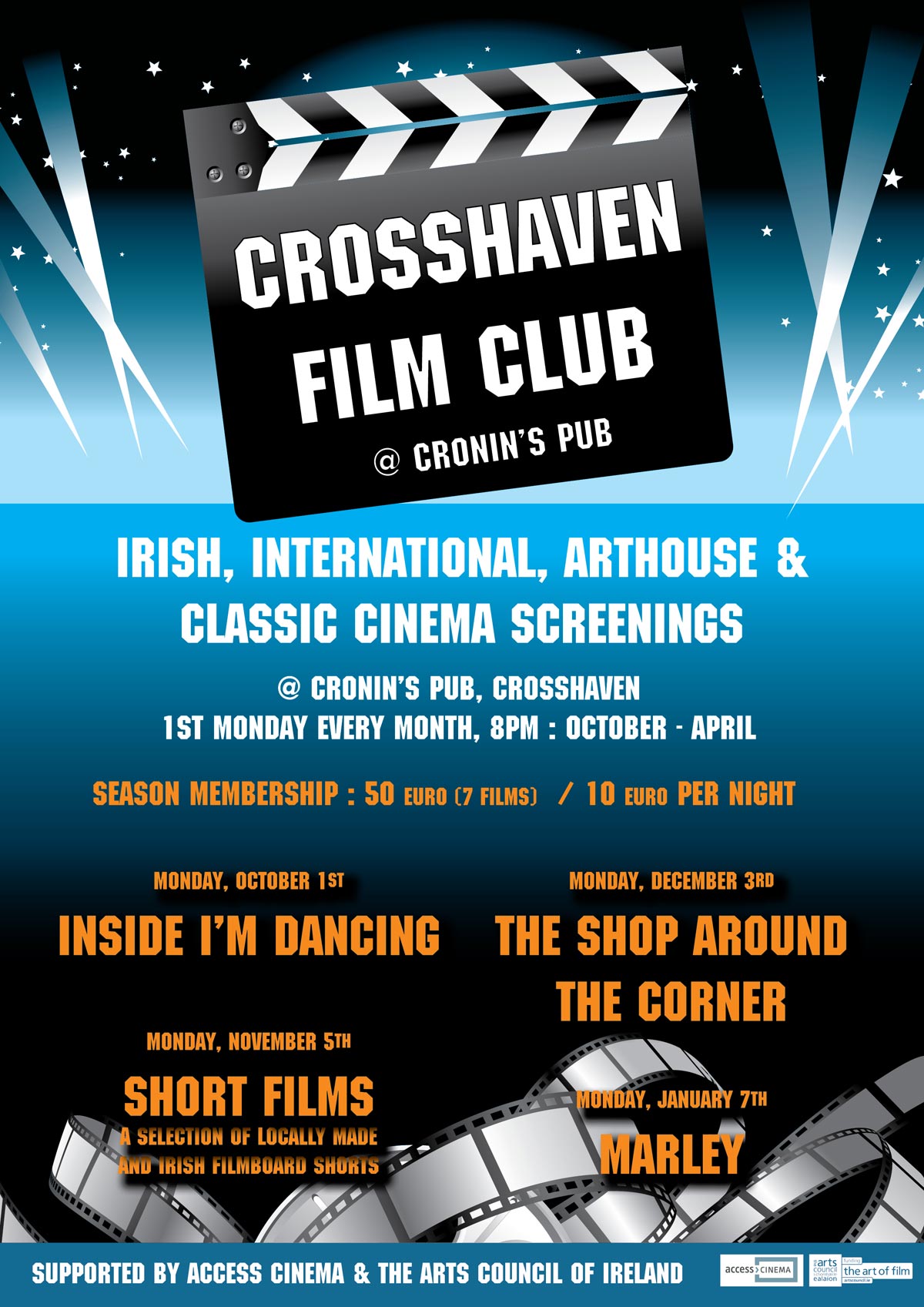 Opening Night : Monday, 1st October 2012
Inside I'm Dancing
Dir. Damien O'Donnell      Ireland/UK/Germany      2004       104 mins    Cert 15PG
Language: English
Starring: Steven Robertson, James McAvoy., Romola Garai, Brenda Fricker, Stanley Townsend, Gerard McSorley


Michael (Steven Robertson) is quiet, tolerant and has cerebral palsy, while Rory (James McAvoy) is more combative, energetic and has Duchenne muscular dystrophy, a condition which cuts his life expectancy. The two wheelchair users meet at a dreary Dublin residential care home, where a noisy, rebellious Rory determines to combat Michael's passive take on life.

Soon both are living under the caring eye of their friend Siobhan (Romola Garai), on whom Michael has a complicating, unrequited crush. Rory struggles to boost Michael's confidence and career prospects, all the while ignoring his own problems and impending decline.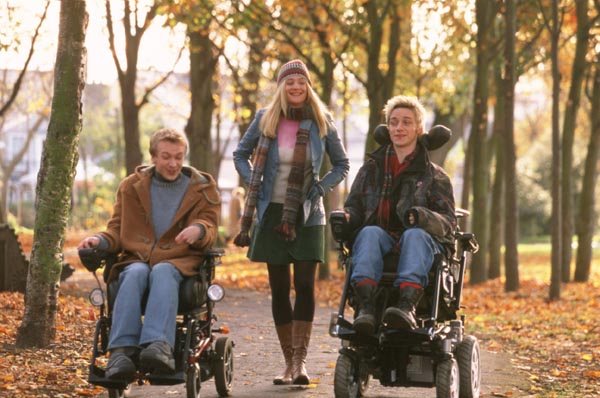 ---


Monday 5th November 2012
Irish Filmboard shorts
A selection of local and Irish filmboard shorts.


---


Monday, December 3rd 2012
The shop around the corner
Dir. Ernst Lubitsch                   USA         1940          98 mins          Cert U (UK)
Language: English
Starring: James Stewart, Margaret Sullavan, Frank Morgan


Ernst Lubitsch's 1940 comedy with James Stewart is a very different taste from the 1998 remake, You've Got Mail. Lubitsch demonstrates that romantic comedies, like popcorn, can be enjoyed salty as well as sweet.
This is a sharp, elegant, unsentimental picture in which Stewart plays a character who is often gloomy and downright unsympathetic. The setting is bustling Budapest, in a smart leather-goods emporium, where Alfred (Stewart), like the other sales assistants, is nursing various shabby-genteel grievances related to status. He is offhand with co-worker Klara (Margaret Sullavan), and carrying on a romantic pen-pal correspondence with a woman he has never met. Of course, this is Klara.  - Peter Bradshaw, The Guardian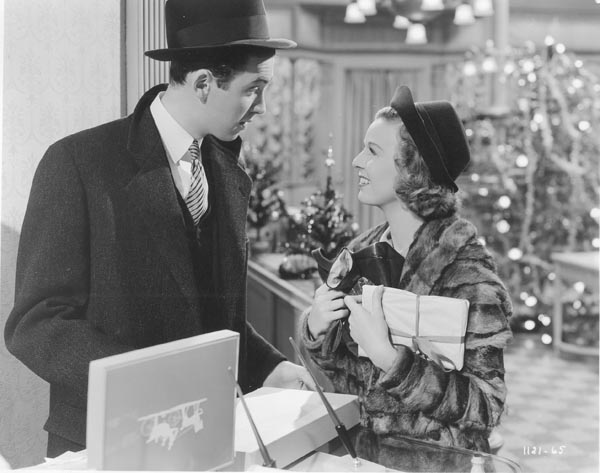 ---


Monday, 7th January 2013
Marley
Dir. Kevin Macdonald  USA, UK         2012          145 mins          Cert  15A
Language: English


Bob Marley loved women, football and marijuana and was a staunch supporter of the Rastafarian movement. But his first love was music, for this is what enabled him to escape a life of grinding poverty in the townships of Kingston. Together with his band 'The Wailers' this singer, guitarist and songwriter born to a British officer and a Jamaican woman in 1945 made reggae famous throughout the world, and his titles such as 'No Woman, No Cry', 'I Shot the Sheriff' and 'Redemption Song' have long since become anthems. The year 2011 marked the thirtieth anniversary of the king of reggae's death.
For this film Bob Marley's family gave filmmaker Kevin Macdonald access to countless documents as well as interviewees. In Marley the Oscar-winning director of the documentary One Day In September presents archive material, some of which has never been seen before; he also interviews Marley's fellow musicians, friends, lovers and family members – including several of his twelve children and also his wife, Rita. - Berlin Film Festival 2011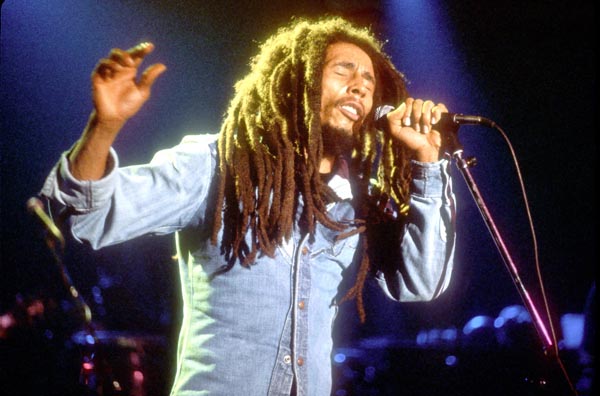 ---


Monday, 4th February 2013
To be confirmed


---


Monday 4th March 2013
To be confirmed


---


Monday, 1st April 2013
To be confirmed


---


Monday, 6th May 2013
Bealtaine festival screening

FREE EVENT FOR ALL
Organiser
Crosshaven Film Club host monthly arthouse, classic and Irish cinema screenings.
Our movies are held at 8pm on the first Monday of each month from October through to May in Cronin's Pub, Crosshaven, Co. Cork. 
Crosshaven Film Club is supported by access>CINEMA and the Arts Council of Ireland.