Description
Hey folks! Ticket sales for the

Crosshatch Skill Swap

are now closed. We will have a limited number of tickets for sale at the door tomorrow, but any day-of attendees will need to provide their own food. Our grocery shopping is done! Thanks for all the interest - it's going to be a great event!
We're excited to announce the return of the Crosshatch Skill Swap, for the second year in a row at the magical, inspiring Earthwork Farm in Lake City.
Enjoy a full day of hands-on workshops, followed by dinner and live music. Choose from 16 classes in the categories of Earth, Art, Tinker, and Kitchen. These condensed courses are taught by the community for the community and include skills like: Bike Repair, Bread Baking, Natural Dyeing, Screenprinting and Simple Tailoring.
After a day of swapping skills, stick around for an on-farm dinner and waltz hour, plus a full concert in the barn, featuring:
Choose to join just for the Skill Swap ($35) or just come for the concert ($35) or do both a save a few bucks ($60). Camping at the farm is included in the price of the ticket.
SCHEDULE
12:00-1:15
ART: Screen Printing
Printmaker Will Thomas will show you the basics of DIY screen printing, including how to burn a screen from a home-made image and work with only basic (and sometimes home-made) equipment. Bring your own t-shirt and take home a printed souvenir from the 2017 Skill Swap.
EARTH: Wayfinding and Orienteering
Learn how to navigate your surroundings using only a compass and the world around you. Jason Stephens will be instructing participants on orienteering and wayfinding using man-made and natural tools (like the sun!).
KITCHEN: Farmer Cheese
Former head cheese maker at Idyll Farms, Madeleine Hill Vedel comes to us to teach folks how to make farmer cheese from local dairy. Attendees will get to take home a sample.
TINKERING: Bike Repair
Learn basic bike repair with avid cyclist Bill Palladino.
1:30-2:45
ART: Harmony Singing
Anyone can learn to sing harmony with a combo of exposure, teaching and tailored listening. Singer, songstress, fiddle extraordinaire, Sam Cooper, will help build your harmony muscle memory.
EARTH: Herb Walk
Take an herb walk with Sierra Bigham of Bear Earth Herbals and learn about the medicinal plants that are growing right outside our doors.
KITCHEN: Mead Appreciation and the Craft of Fermenting Honey
Mead, an alcohol beverage derived from the fermentation of honey, is at least as diverse and interesting as craft beer or wine. Keith Kintigh, award winning home-zymurgist, will guide a mead tasting and introductory mead making session.
TINKERING: Be Your Own Tailor
Sewing instructor Debra Schaap will be providing a demo and some individual practice time teaching attendees how to hem using a sewing machine. Bring a pair of pants or shorts you've been wanting to tailor.
3:00-4:15
ART: Natural Dye
Jasmine Lace Textile Design owner will be teaching attendees how to use natural dyes such onion skins, black walnut hulls, and cochineal. Folks will go away with their own dyed scarves.
EARTH: Beekeeping
Learn to keep bees, with stories from 40 years of experience and hands-on work in the Earthwork apiary with Bob Bernard.
KITCHEN: Kombucha and Kombucha Cocktails
Learn how to make kombucha and—bonus!—kombucha cocktails that will make your happy hour that much healthier. Taught by the founder of Boochy Mama's Probiotic Tonic.
TINKERING: Spoon Carving
Whittle away your worries; learn this ancient art with Steve Davis, founder of the Woodchuckery.

4:30-5:45

ART: Songwriting
From going over the basics to tips from pros to actually writing a song as a group, this workshop will be an empowering experiential journey through the songwriting process.
EARTH: Seed Saving
Learn the traditional art of seed saving in this fun and informative workshop. Ben Cohen of Small House Farm is a local heirloom seed activist and his passion for this art is inspiring and contagious! Make your garden more economical, self reliant and sustainable through seed saving!
KITCHEN: Bread Baking
Bill Palladino of Taste the Local Difference will be instructing bread lovers how to make a beautiful loaf made with the ancient grain einkorn. Watch the entire process unfold and indulge in a taste when it comes straight from the oven!
TINKERING: Body Tinkering through Akido
Using principles from Aikido and other martial arts to explore and refine body dynamics in solo movement, partner interactions, and encounters. Focus will be on moving efficiently and discovering the power of relaxed connection.
*Class schedule subject to change.
---
This event is made possible thanks to our amazing sponsors and partners. We're so grateful for their support!
SUPPORTING SPONSOR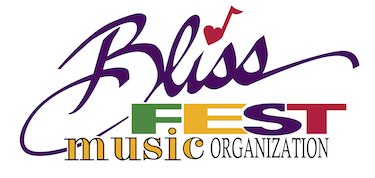 FRIENDS OF THE SKILL SWAP
The Neahtawanta Community Supported Inn