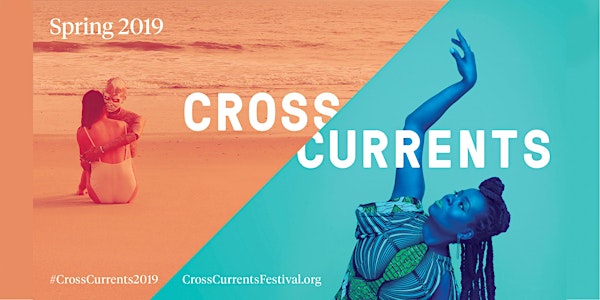 CrossCurrents: European Theater Residency Meet & Greet Discussion
When and where
Location
House of Sweden 2900 K St NW Washington, DC 20007
Description
CrossCurrents is a citywide biennial festival that highlights innovative artists from around the world who are harnessing the power of performance to humanize global politics.

During CrossCurrents the Laboratory for Global Performance & Politics of Georgetown University (The Lab) will bring together more than 200 visionary artists from more than 40 countries for The Gathering May 8 – 11, 2019. During this week, to add a special European element, EUNIC Washington, the network of European Union National Institutes for Culture, has developed together with The Lab a European Theater Residency project, featuring theater makers from 7 European countries. In partnership with Embassies and cultural institutes in Washington DC, The Lab, under the artistic leadership of Derek Goldman, will host these artists on the Georgetown University campus for a cultural and artistic exchange.

As a prelude to the official opening of The Gathering, the European artists will participate in a public "Meet & Greet" discussion, where they will share their personal experience in collaborative theater making and addressing pressing social and political topics in their work. Together with moderator Derek Goldman, Co-Director of The Lab, they will explore how their work and their varied approaches to theatrical form and to the relationship between the performer and audience in their work interact with wider social and political questions.
The discussion will be followed by a reception, sponsored by EUNIC.
Welcome remarks by Swedish Cultural Counselor Linda Zachrison.
Opening remarks by Deputy Head of the EU Delegation Ms Caroline Vicini
The European participants:

Anna Dora Dorno (Italy)
Philip Ehmann (Austria)
Alexander Karschnia (Germany)
Natálie Kocábová (Czech Republic)
Ana Margineau (Romania)
Mersiha Mesihovic (Bosnia/Sweden)
Lucia Miranda (Spain)
Doors open at 6:00 pm, Event starts at 6:30 pm
About EUNIC
EUNIC - European Union National Institutes for Culture is Europe's network of national cultural institutes, with 36 members from all 28 EU member states. EUNIC members join together in over 100 clusters worldwide to collaborate on common projects. EUNIC's mission is to build trust and understanding between the peoples of Europe and the rest of the world through culture. The EUNIC Cluster Washington exists since 2012 and has 15 full and 2 associated members. Its vision is to act as European cultural ambassadors in the US, in particular the DC Metro area, promote Europe`s cultural diversity and provide space for transnational dialogue and exchange through cultural means.
Learn more about EUNIC
To learn more about CrossCurrents