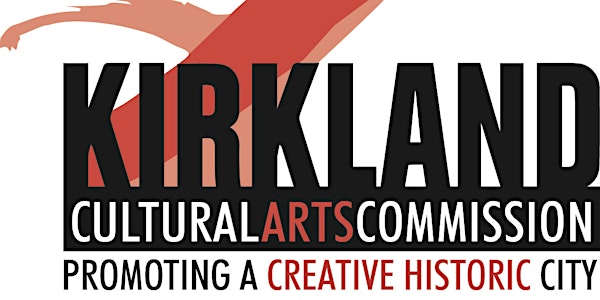 Cross Kirkland Corridor Art Integration Planning Session
When and where
Location
Areté 450 Central Way Kirkland, WA 98033
Description
The Cultural Arts Commission invites you to a conversation regarding art on the Cross Kirkland Corridor. Please join the Commission and Guy Michaelsen, Principal of the Berger partnership to learn about creative placemaking and help plan for art on the Corridor. The meeting will be held on November 16, 2015 from 5:30-7:30 pm at Arete (450 Central Way, Kirkland, WA, 98033).
The Kirkland City Council purchased a 5.75 miles section of the 42 Eastside Rail Corridor in 2012 and a Master Plan was completed in 2013. Building off of the Master Plan, the Cultural Arts Commission is leading efforts to imagine how art, in a variety of forms, including performance, interactive, ephemeral and permanent, can be incorporated in the corridor experience.
As a valuable art stakeholder in the Kirkland community we hope you join us for this outreach event to inspire and influence art on the Cross Kirkland Corridor.
Questions can be direct to Philly Marsh at pmarsh@kirklandwa.gov