Description
UC Berkeley's Lawrence Hall of Science, Dr. Art Sussman, and Amplify Education welcome you to an interactive workshop to explore how cross-cutting concepts help us figure out phenomena all around us.
Enlighten Science Education with Crosscutting Concepts
Of the three NGSS dimensions, teachers have the most challenges in effectively using the crosscutting concepts. Dr. Art Sussman will shine new light on the crosscutting concepts, and provide examples of how these CCCs can effectively help students make sense of science in memorable ways. Experience how science crosscutting concepts enlighten students, teachers and scientists in their understanding and appreciation of this amazing universe and planet in which we find ourselves, and instill wonder about everything.
What's so phenomenal about phenomena?
You've probably heard about phenomenon-based instruction. Figure out what this actually means and how this is embodied in an NGSS-designed curriculum. Rebecca Abbott from UC Berkeley's Lawrence Hall of Science will deliver this interactive presentation which will help demystify these new buzzwords by illuminating the Hall's research-based pedagogy and curriculum approaches.
This is a workshop instructional leaders will not want to miss.
Space is limited, so sign up today!
Event Schedule
11:30 AM - 12:30 PM - Lunch and registration
12:30 PM - 1:15 PM - Crosscutting concepts in science education (Art Sussman, Ph.D. Senior Project Director, WestED)
1:30 PM - 3:00 PM - What's so phenomenal about phenomena? (Rebecca Abbott, Lawrence Hall of Science)
3:00 PM - 3:30 PM - Author book signing and closing remarks (Wendi Glaser, Amplify Account Executive)
About Amplify Science and the Lawrence Hall of Science
The Lawrence Hall of Science and Amplify partnered to develop the brand-new Amplify Science K–8 program, designed from the ground up for the NGSS and three-dimensional teaching and learning. In Amplify Science, students take on the role of a scientist or engineer in every unit, investigating compelling real-world problems and scientific phenomena. Using a research-based, multimodal approach, the program teaches students to talk, read, write, and argue like real scientists and engineers.

Biographies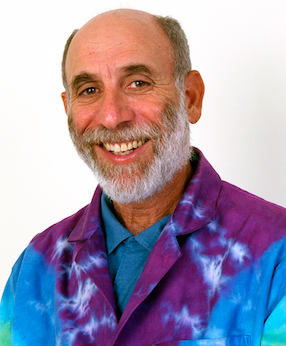 Dr. Art Sussman is a biochemist who has playfully labored for more than four decades in developing innovative methods to teach science in ways that are meaningful, effective and fun. After receiving his Ph.D. in Biochemistry from Princeton University, he pursued scientific research as Oxford University, Harvard Medical School, and the University of California at San Francisco (UCSF).

Dr. Art is a Senior Project Director at WestEd, one of the nation's largest education nonprofits. At WestEd, he has helped school districts, informal science centers, states and countries in improving the ways they teach about science and the environment. His work has focused on the development and implementation of science education standards; design and implementation of effective professional development; and teaching science with an emphasis on the kinds of big ideas that are currently called crosscutting concepts.

More recently, Dr. Art's national and international work has focused on climate change education and on NGSS. He assisted California in developing the NGSS-based 2016 California Science Framework, and wrote the first draft of the Integrated Science Middle School chapter describing in detail how the NGSS middle school performance expectations could be effectively implemented across grades 6, 7 and 8.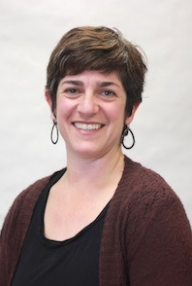 Rebecca Abbott is the Professional Learning Lead for The Learning Design Group. She provides support for teachers and district leaders implementing Learning Design Group approaches and curriculum. She taught elementary school for 17 years in the Bay Area, including serving as a K–5 English Learner/Literacy specialist and early reading intervention teacher in Oakland. She holds a BS in Education from the University of Wisconsin-Madison and a Master's Degree in Education from San Francisco State University with a focus on English learners' language development.