Description
THE TIME IS NOW
57% of venture capital is deployed outside of the US and that number increases every quarter. 47% of unicorns are headquartered outside of the US. The largest IPO in history came from China. Now more than ever, investors must have a strategy that goes beyond the 30-mile radius of Silicon Valley in order to not miss fund returning investments.
CROSS-BORDER VENTURE SUMMIT
Cross-Border Venture Summit is an invitation-only summit for the venture capitalists, angel investors and limited partners that are investing in the world's most disruptive companies. The Cross-Border Summit will feature deep, candid discussions with world-leading investors on the tech trends, investing theses and strategies that they execute to manage risk and build high-performing, global startup portfolios.
THE WORLD'S MOST ANTICIPATED STARTUP COMPETITION
At the heart of the Summit is the G-Startup Worldwide Global Finals, where startups chosen by investors from thousands of startups in Bangalore, Tel Aviv, Beijing, Jakarta, Seoul, Sao Paulo and Silicon Valley will pitch top Silicon Valley VC's for a $250,000 investment. G-Startup Worldwide alumni have collectively raised over $11.6 billion.
SELECT ATTENDEES
To ensure a high-quality experience for each attendee, Cross-Border Venture Summit is strictly limited to 200 active investors, limited partners and startup ecosystem builders.
Investors - VC's, CVC's, Angels, LP's, Accelerators, Corp Dev - Register on Eventbrite
Press - Leading media, investing and technology writers - PRESS APPLICATION
Last year's confirmed press include Wall Street Journal, Huffington Post, Techcrunch, Forbes, Venturebeat, SF Chronicle, Inc, Fast Company, InformationWeek

---


ATTENDEES WILL:
-Meet top tier VC's investing both in Silicon Valley and globally. Past attendees include partners from DST, Andreessen Horowitz, Sequoia, AME Cloud Ventures, KPCB, Nokia Growth Ventures, DFJ, Samsung Ventures, Intel Capital, 500 Startups and SOS Ventures.
-Gain insights from leading VC's on how they manage risk across geographies and build high-performing global portfolios.
-Learn the strengths, weaknesses, and risks of globally strategic startup ecosystems including Beijing, Bangalore, Tel Aviv, Sao Paulo, Jakarta, & Silicon Valley
-See the final pitches of 8 innovative startups that won our regional startup competitions in Bangalore, Tel Aviv, Beijing, Seoul, Jakarta, Sao Paulo and Silicon Valley. The global winner will receive $250,000 investment.
-Discover how the smart money is investing in AI, eCommerce, Consumer and frontier tech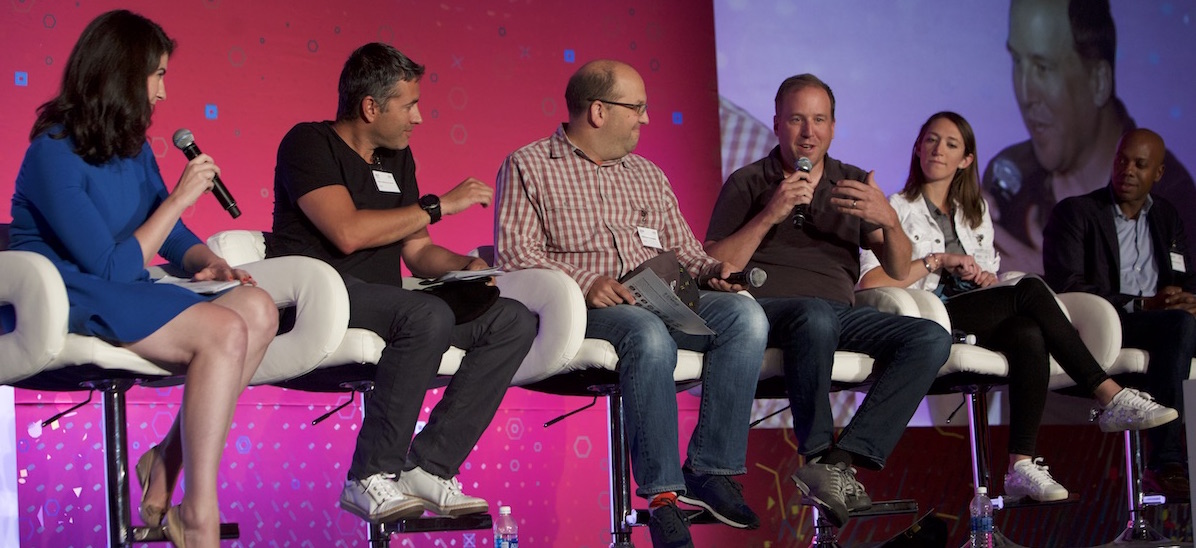 ---


SPEAKERS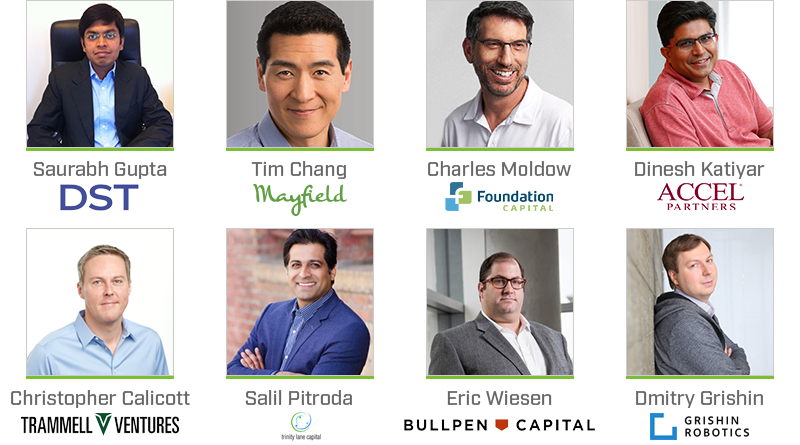 AGENDA
Noon - 1PM Registration
1:00 - 1:25 Cross-Border Venture Summit Introduction & Key Note
1:25 - 1:55 Introduction of Midas List Judges & Panel - What the Next Decacorns Will Look Like?
1:55 - 2:30 G-Startup Global Finals Pitches
2:30 - 3:00 Fireside Chat - Sababa! Tel Aviv Ecosystem
3:00 - 3:30 Fireside Chat - Why Everyone is Copying China?
3:30 - 4:00 LP Panel - LP's View of the World
4:00 - 4:30 Fireside Chat - Silicon Valley Venture Capital Disrupted
4:30 - 5:00 Fireside Chat - India Innovation: The Next Billion
5:00 - 5:30 VC Panel - AI Investing
5:30 - 5:35 Global Winner Announced
5:35 - 7:00 Closing Reception


STARTUPS

Regional G-Startup Winners Competing to Become Global Winner and Receive a $250,000 Investment
G-Startup Worldwide is a global startup competition held around the world to find high-potential, early stage startups and invests over $1,000,000 in them annually. Since 2010, G-Startup alumni have raised $11.6 Billion. Our alumni get acquired by companies like Google, Amazon, Alibaba, Apple and Pinterest.
We received over 2,300 applications from 81 countries for our 2016 Global competitions. Our amazing Evaluation Committee of over 250 VCs from firms including Sequoia Capital, Greylock, GGV Capital, 500 Startups, Accel, GWC Innovator Fund, Lightspeed, Baidu Ventures, Matrix Partners, NFX, Translink, GDP Venture, Kae Capital, Qualcomm Ventures has selected eight regional winners.




OUR GLOBAL STARTUP ENABLERS

Interested in partnering with us? APPLY HER!
Some of the selected investors attended last year:
Tim Draper, Founder, Draper Associates
Hans Tung, Managing Partner, GGV Capital
Alfred Lin, Partner, Sequoia Capital
Christine Tsai, Managing Partner, 500 Startups
Aydin Senkut, Founder, Felicis Ventures
Josh Elman, Partner, Greylock Partners
David Cohen, Founder, Techstars
Charles Hudson, Founder, Precursor Ventures
Roy Glasberg, Founder, Google Global Accelerator
Ryan Walsh, Partner, Floodgate
David Weiden, Partner, Khosla Ventures
Kai-fu Lee, Founder, Innovation Works
McPherson Moore, Partner, Andreessen Horrowitz
Ming Zeng, Chief Strategy Officer, Alibaba
Saurabh Gupta, Managing Partner, DST Global
Lei Zhang, Founder, Chairman & CEO, Hillhouse Capital
Rick Yang, Partner, NEA
Anu Hariharan, Partner, Y Combinator
Vijay Reddy, Partner, Intel Capital
Paul Asel, Managing Partner, Nokia Growth Partners
Meera Kaul, Partner, Germanium Ventures
Edith Yeung, Partner, 500 Startups
Nick Adams, Managing Director, AME Cloud Ventures
Andrew Gu, Founding Partner, Danhua Capital
Nikolaos Bonatsos, Managing Director, General Catalyst
Martin Hartono, CEO, GDP Venture
STAY UPDATED
View Pictures from Previous G-Startup Worldwide Events and Like us on Facebook


CONTACT
g-startupworldwide@gwc.net


INVITES
This event is strictly limited to 200 active investors, limited partners and startup ecosystem builders.
Investors - VC's, CVC's, Angels, LP's, Accelerators, Corp Dev - Register on Eventbrite
Press - Leading media, investing and technology writers - PRESS APPLICATION
Last year's confirmed press include Wall Street Journal, Huffington Post, Techcrunch, Forbes, Venturebeat, SF Chronicle, Inc, Fast Company, InformationWeek