Description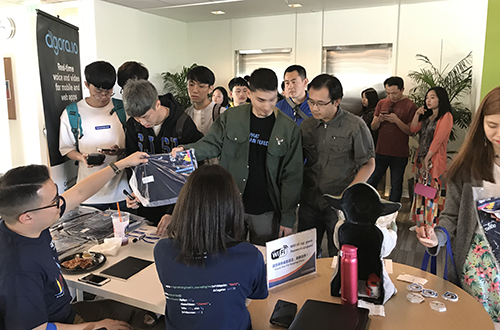 The Global E-Learning Market is poised to grow at a CAGR of around 7.2% over the next decade, reaching approximately $325 billion by 2025.
Some prominent trends within the market include:
- digitization of content
- learning through gaming
- learning platforms and management systems implementing IT security and moving into the cloud
- learning platforms offering cross-border solutions
During our event, you will be able to learn the latest cross-border E-Learning products & market trends, as well as network with others over complimentary food & drinks.
Whether you're a developer, an entrepreneur, a tech lover, or lifelong learner, etc., you are more than welcome.
Please help to spread the word <3
Can't wait to see you there!
Agenda
6:00 - 6:45 PM
Check-in, grab yourself some pizza and drinks!
6:45 - 7: 15 PM
Fireside Chat: Cross-Border E-Learning Products & Market Trend
Speaker #1: Tony Diepenbrock, Founder at BlockSchool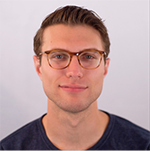 Tony is the CEO of BlockSchool, a 1-on-1 online kids coding school. In 2014, he created Lingoland, an English-learning simulation game with live tutors. Across his companies, he has received over $1 million dollars in grants and investments, including from the Alchemist Accelerator, Citrix's Innovation Program, the Korean government, angels, and VCs. He graduated from the University of Pennsylvania in 2013, and in his free time he enjoys fencing, teaching chess to kids, and running.
Speaker #2: Limin Chen, Chief Representative (Silicon Valley) at JMDedu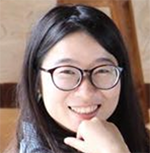 Limin Chen joined JMDedu in 2015 and became chief representative at Silicon Valley for US affairs. She led the website's coverage of global ed-tech giants, startups, venture capital financing and influencing summits. Previously, she was a technology writer working for 36Kr. She wrote nearly 400 articles for 36Kr, covering breaking news, management changes and strategy shifts of both major products and startup companies. She received her bachelor degree in Peking University and master degree at Hong Kong University of Science and Technology with the major in linguistics.
Speaker #3: Michael Shou, Head of Cambly China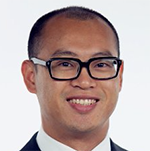 Michael Shou is the Head of Cambly China. Cambly is an innovative mobile app that connects English learners from all over the world with native speakers at the touch of a button. Michael holds MBA degree from UCLA Anderson School of Management and economic degree from Fudan University. He spent 5 years at Oracle and IBM in Information Management and Businss Analytics. Michael joined Cambly to lead Cambly's growth in China.
Speaker #4: Qinyuan Feng, Co-Founder at BitTiger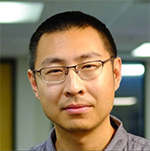 Qinyuan Feng, Cofounder and Co-CEO of BitTiger which is the lifelong learning platform of Silicon Valley with hundreds of thousands of learners. He holds a Ph.D. in Computer Science from Peking University. He was the senior expert at Alibaba.com and the director at Kuwo.cn.
Speaker #5: Frank(Yin) Zhu, Co-Founder & CEO at PalmDrive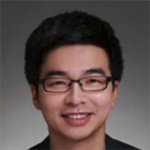 Frank did his MBA at Haas School of Business, UC Berkeley and received his Bachelor Degree from Peking University (Beida). In his early career, Frank worked as strategy consultant for Monitor Group and Samsung's Global Strategy Group. In his second year of MBA, he co-founded PalmDrive with Stanford entrepreneurs and educators.
7:15 - 7: 30 PM
Live Demo
Presenter: James Fang, Head of Sales Engineering at Agora.io

James Fang leads the Sales Engineering practice at Agora.io, working with customers deploying real-time video and voice within their mobile and web apps. James is a Cisco Certified Internetworking Expert (CCIE) and has a B.S. in Electrical Engineering from UCLA.
7:30 - 9:30 PM
Raffle + Networking