This outdoor agronomy-focused event will take place on September 23 & 24, 2021. Join us for onsite tours in a fun, safe environment!
About this event
Crop Stop is presented by Canada's Outdoor Farm Show in partnership with Ontario Soil and Crop Improvement Association (OSCIA) and promises a high-value experience that comes from close interaction between growers and industry partners.
Crop Stop is hosted at the home of Canada's Outdoor Farm Show, Discovery Farm Woodstock. The event will take place September 23 & 24, 2021 from 9:30am to 3:00pm. Choose which day works best for you!
This event is an entirely OUTDOOR event. No proof of full vaccination or a rapid antigen COVID-19 test will be required to attend.
Bring a mask: Crop Stop takes place entirely outdoors, but masking is encouraged when a minimum two meters distancing cannot be maintained.
This agronomy-focused event will bring the industry back together over two days to network, share information and tour crop plots in a fun, relaxed, safe environment.
Connect with partners in the industry who will highlight innovations and new technology and equipment with hands-on tips and ideas to increase crop output and profits.
Crop plot tours, equipment demos, technology and innovation... Crop Stop has it all!
Gates will open at 9:30am. Check-in at the AgExpert Welcome Centre. Small groups will start touring plots at 10:00am in a rotating fashion with more groups being added as the day progresses as more visitors arrive at the show site.
You will have the opportunity to visit plots and talk to crop input and equipment suppliers in a small, safe group setting. Eleven input companies have plots established and industry experts will be on hand to lead plot tours and talk about the latest in crop technology.
Crop plot tours hosted by:
ALPINE®
Brevant Seeds
Bayer CropScience Inc.
DLF PickSeed Canada Inc.
Horizon Seeds
Maizex Seeds
NK Seeds
Pioneer Hi Bred Canada
PRIDE Seeds
Sevita International
WinField United
Visit exhibitor booths in a crop-focused tradeshow. Equipment dealers will also have new machinery on site.
Watch for special featured programming:
Christian Farmers Federation of Ontario will be highlighting the Resilient Fields App, a free online tool to help farmers work through specific field challenges and find sustainable solutions for their farms.
Case IH will be launching a new product line at the show. Watch for the new Vestrum Series Tractor and Puma Series Tractor.
Ontario Soil and Crop Improvement Association will be showcasing the new Mobile Soil Technology Suite to demonstrate various ways the unit could be used at local and regional events. With a large screen, on-board generator, sound system, cameras, and much more, the MSTS will be available for rent by soil and crop groups interested in planning activities across the province.
Wonderfull (DJI Drone Canada) will be performing a spraying and spreading demo.
Food
Feeling hungry? Fuel up with a Breakfast on a Bun before the fun begins. This portable meal is a great grab-n-go option so make your way to the interactive demonstrations. After walking the site for the morning, recharge in the Pride Seeds Lunch Area with your choice of Beef Brisket on a Bun or a Beef Brisket Meal.
Breakfast is available from 9:30am – 11:00am. Lunch is available from 11:00am – 2:00pm. Breakfast and lunch is available for purchase from Norpac. Visa/Debit accepted.
Prices incl. Taxes:
Breakfast on a Bun - $7.00
Beef Brisket on A Bun - $8.00
Beef Brisket Dinner - $13.00 includes beans, coleslaw and pickles and beef brisket on a bun
Fun
Wrap up the day and join us for Happy Hour in the SeCan lounge. Connect with other attendees and industry partners to talk about your day and catch up after being apart for far too long!
Cash bar is available in the SeCan Lounge from 11:30am – 4:30pm. Attendees will be able to purchase a beverage and travel the site - no restricted drinking area.
Health and Safety
As always, the safety of guests, exhibitors, sponsors, volunteers, staff, suppliers and local communities is of the utmost importance.
COVID-19 protocols and extra sanitation measures will be followed for this in-person event in accordance with the Ontario health orders of the day. This includes our guidelines regarding number of guests, masking and vaccination requirements.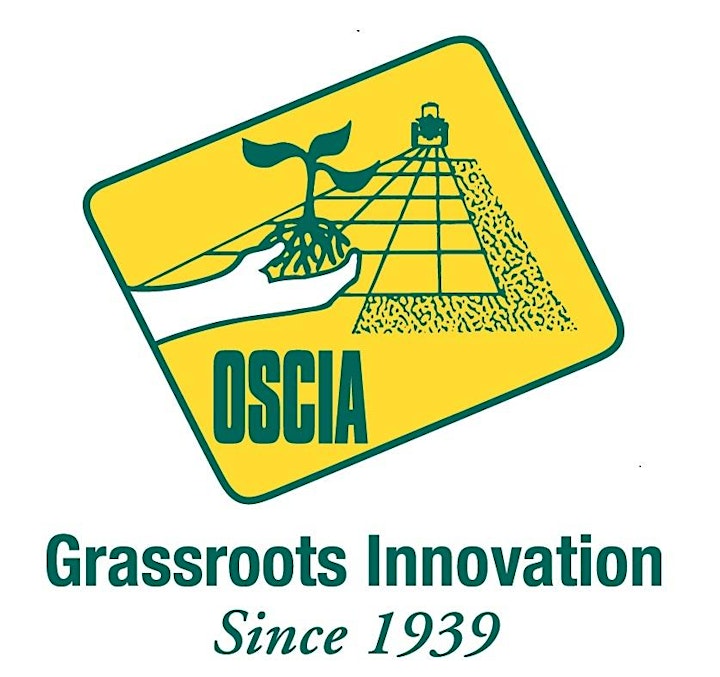 Here's who you'll see at Crop Stop so far - stay tuned for more!
AgExpert
ALPINE®
American Iron and Metal
Blythe Brae Farms
BAYER CROPSCIENCE INC.
Brevant Seeds
Bushel Plus / Duck Foot Parts
Case IH
Christian Farmers Federation of Ontario
Claas of America Inc.
DLF Pickseed Canada Inc.
Farmtario
Grain Farmers of Ontario
Hammond Air Conditioning Ltd.
Horizon Seeds Canada Inc.
Horsch Ontario
Jeni Mobile Wash Ltd.
Karcher Professional Wash Systems
Kubota Canada Ltd.
Lifecycle Organics
Maizex
Montag Manufacturing
Morton Equipment Ltd.
NK Seeds
Nutri-Pel
Ontario Federation of Agriculture
Ontario Soil and Crop Improvement Association
Peavey Mart
Pioneer Hi Bred Canada Company
PRIDE Seeds
Remax FarmOntario Team
Salford Group Inc.
SoilOptix
SeCan
Semican Inc.
Sevita International
Stratford Agri-Analysis
Sun-North Systems Ltd.
Timac Agro Canada
WinField United Canada
Wonderfull (DJI Ag Drone Canada)