Croom ZOOM 100K, 50K & 25K
When and where
Location
Withlacoochee State Forest / Croom Park 26416 Croom Rd Brooksville, FL 34601
Description
The Croom ZOOM 100K/50K/25K uses the extensive trails of Croom Park. The trail winds through oak hammocks on a well-defined trail that takes runners through some of the best running terrain in Florida. This course is different than the Fools run and also different than John Holmes run.
For those who haven't havd the pleasure of running at Croom, it is a great experience. Most of the trails hav a tree canopy to keep off the sun and the terrain is beautiful and classic Florida.
The race takes place at Croom which is within the Withlacoochee State Forest. The forest was named one of the "10 Coolest Places in North America" by the World Wildlife Fund.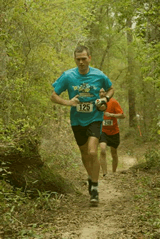 Croom Zoom FAQs
How are the trails designed?
There are three distances that are part of the Croom Zoom Trail Runs- 100K, 50K and the 25K. The main running trail is a 10 mile loop. Everyone starts with the 2.2 mile starter loop. The 100k race will run 6 loops, 50k will run three loops and the 25k will run one loop along with an additional starter loop.
Are There Water Stops and Aid Stations?
There will be water stops/aid stations approximately every five miles on the course. Since this isi a loop course, runners of the 100k/50k will have a chance to go through the main staging area during the race and can access drop bags. The aid stations will have water, sports drinks and can access drop bags. The aid stations will have water, sports drink, gels, and some food but understand that this is a trail run and there will not be stops every mile.
Where Do We Pick Up Pre-Race Packets?
Race packets can be picked up from 4:30pm-7:00pm on Friday night before the race. The packet pickup will be at the same location as the start/finish of race which is only a short distance from the race hotel ($54/night). You will also be able to pick up the race packets the morning of hte race if you are unable to make it Friday night. The race has a total limit of 250 runers and a limit of 125 25K runners.
Do We Get T-Shirts?
T-Shirts are guaranteed for pre-registered runners. You will more than likely get a T-shirt if you register race day, but we just can't guarantee it.
Who Gets Awards?
All the finishers of the 100K and 50K will receive finisher awards. The top finishers of the 25K will receive awards. There will be trophies for the overall male and female winners.
What Are The Start Times?
The 100K and 50K start at 6:00 am and the 25K starts at 7:00 am.
Please go to http://www.CroomZoom.com for more information.