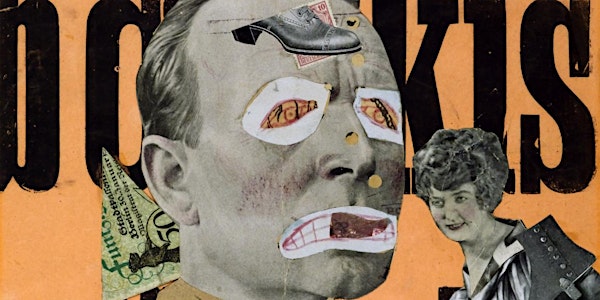 Criticism is dead, long live criticism!
Panel with Teju Cole, Ciarán Finlayson, R.H. Lossin, and Margaret Sundell, moderated by Ben Eastham
Date and time
Starts on Monday, March 27 · 7pm EDT
Location
e-flux 172 Classon Avenue Brooklyn, NY 11205
About this event
In the wake of several magazine closures and takeovers, this panel discussion responds to the sense that the space for independent cultural criticism is shrinking, and a related anxiety around the function of criticism today.
What, to paraphrase Joseph North's open question in the pages of New Left Review, is criticism for? Old anxieties about the co-option of art criticism by the market – the critic reduced to consumer advocate – have been eclipsed by the fear that a market operating according to its own logics no longer needs independent validation. Does criticism any longer intervene in the culture, or merely comment upon it?
And what of the critic? The enlightenment figure of the critic speaking from a perfectly detached perspective with transcendent authority is dead; the postmodern critic, who foregrounds the construction of the systems they purport to critique, seems ill-equipped to address the political realities of a fracturing society. Has contemporary art, as Gavin Butt suggests, passed through the moment of its encounter with theory? Should we be looking for novel ways of writing about it? From what vantage does the critic speak, to whom, and to what end?
And even if we can agree that criticism plays a significant role in the production and reception of contemporary culture, who will continue to publish it? As the established print publications struggle to adapt to a dramatically changed media landscape, how will new means of disseminating and debating information shape the way that criticism is produced and received?
A panel of editors and writers will propose some tentative answers to the above questions and speculate on some possible futures for the form. After all, it's not the first time that criticism has died. Elizabeth Hardwick published its obituary in Harpers in 1959; Benjamin Buchloh announced the demise of art criticism in October in 2001. What will its next incarnation look like?
Teju Cole is a novelist, photographer, critic, curator, and the author of acclaimed books including Open City, Known and Strange Things, and Blind Spot. 
Ciarán Finlayson is the managing editor of Blank Forms and is teaching at the Sandberg Instituut.
R.H. Lossin writes for e-flux Criticism, the New York Review of Books, and the New Left Review about labor, libraries, technology, contemporary art, American radicalism, and freedom of expression.
Margaret Sundell is a writer and the editor-in-chief of 4Columns.
The panel is moderated by Ben Eastham, editor-in-chief of e-flux Criticism.
For more information, contact program@e-flux.com.
Accessibility
–Two flights of stairs lead up to the building's front entrance at 172 Classon Avenue.
–For elevator access, please RSVP to program@e-flux.com. The building has a freight elevator which leads into the e-flux office space. Entrance to the elevator is nearest to 180 Classon Ave (a garage door). We have a ramp for the steps within the space.
–e-flux has an ADA-compliant bathroom. There are no steps between the event space and this bathroom.