Critical Soft Tissue Techniques in Esthetic & Implant Dentistry
Description
Critical Soft Tissue Techniques in Esthetic & Implant Dentistry
Faculty: Dr Maurice Salama, 2-Day Hands-On Course (with Pig Jaws)
This course will highlight the 3 most utilized soft tissue procedures in clinical practice, the socket graft, ridge augmentation and root coverage procedures. It will teach IN DETAIL and simplify the process of site evaluation, critical anatomy, flap.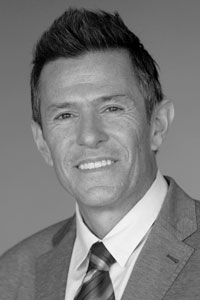 Course Description:
Dental health and esthetics is dependent on specifically defined relationships between the soft tissue, the teeth or implants, and the underlying osseous scaffold. A critical soft tissue dimension is required for long-term predictable support of the gingival margin, crestal bone and restorative esthetics.

Part and parcel of a thorough dental evaluation today is to determine that gingival phenotype of the individual. Thickness of the gingiva, zone of attached tissue and tissue color all play important roles in developing the long-term health and esthetics in dental treatment of any kind. In addition, the exact determination of the location of the underlying bone acts as a prognostic indicator of future soft tissue levels.

This course will highlight the 3 most utilized soft tissue procedures in clinical practice, the free gingival graft FGG, ridge augmentation for pontic sites and minimally invasive root coverage procedures for CTG "tunnel/VISTA approaches".

It will teach IN DETAIL and simplify the process of site evaluation, critical anatomy, flap management and minimally invasive armamentarium.

Soft tissue grafting techniques, new regenerative materials and bioactivators will be highlighted. The expanding role of allograft materials (Alloderm, Dermis, Oraderm) and when to utilize them will be suggested. The ability of these combined protocols to alter the soft tissue profile around natural teeth, implants, edentulous ridges, as well as to support facial soft tissue structures will be reviewed as to its critical role in "Complete Esthetics".

This hands-on portion of the course will be performed on fresh frozen pig specimens and will highlight in detail and simplify the process of autologous harvest techniques, critical anatomy, flap design, microsurgical armamentarium and critical suturing materials/methods.

All necessary materials will be made available to each attendee; including gowns, masks, gloves, headlamps, microsurgical instruments, graft and suture materials.

Learning Objectives:
To learn basic surgical anatomy and incision techniques in soft tissue surgery. To apply three commonly used soft tissue grafting techniques in clinical practice. To learn modified suturing methods to secure flaps and grafts.
Hands-On Content to be covered in DETAIL:
- Ridge Augmentation for pontic and implant sites
- Roll techniques
- Inlay pouch technique
- Onlay technique

- Root coverage procedures
- Connective tissue grafts
– CTG- Free Gingival tissue grafts
- FGG
-Semi-lunar grafts
- Tunnel techniques
- VISTA
About our Expert Instructor:
Dr. Maurice A. Salama completed his undergraduate studies at the State University of New York at Binghamton in 1985, where he received his BS in Biology. Dr. Salama received his DMD from the University of Pennsylvania School of Dental Medicine, where he later received his dual specialty certification in Orthodontics and Periodontics, as well as implant training at the Branemark Center at Penn. He was awarded the George Coslet and Richard Chase Scholarships at the University of Pennsylvania during his post-doctoral studies. Dr. Salama is currently on the faculties of the University of Pennsylvania and the Medical College of Georgia as Clinical Assistant Professor of Periodontics.
Dr. Salama has completed an ADA accredited hospital-based General Practice Residency at Maimonides Medical Center in New York City. In 1988 he had the opportunity to further broaden his clinical horizons through externships at Hebrew University in Jerusalem and Beth Israel Hospital in New York City. His very unique background includes specialized training in Orthodontics, Periodontal Surgery, and Implant Dentistry.
Dr. Salama is an active member in the American Academy of Orthodontics, the American Academy of Periodontics, the Academy of Osseointegration, Alpha Omega International Dental Fraternity, Thomas P. Hinman Dental Society, Georgia Dental Association, and the American Dental Association. He also served as the Dental Expert for Fox (WAGA) TV in Atlanta, Georgia on a weekly basis.
The dual nature of his specialty training makes Dr. Salama a frequent author of dental literature, and a sought-after lecturer nationally and internationally.
Dr. Salama enjoys basketball, teaching and spending time with his wife and two sons.