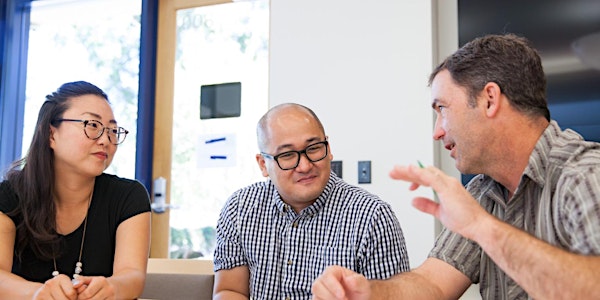 Critical Skills for New Leaders
Building Individual and Organizational Resiliency
About this event
This two-day program is aimed at building the skills of educators who supervise and support individuals and teams at their schools. We will develop key skills and understandings to help all educators thrive. Content will include:
Performance management and key skills for supervision
Approaches to support psychological safety with supervisees
Stress management and boundary setting
Neurobiology of supervision in today's context
Moving from colleague to supervisor (or being new to the team)
How to set culture within a team
WHO SHOULD PARTICIPATE
Anyone new to their current leadership role.
DATES
Session 1: September 28 from 9am-12pm
Session 2: September 30 from 9am-12pm
FORMAT
This workshop series will be held online via Zoom and may be recorded for CATDC's archives. By registering for this event you are consenting to be recorded and photographed by CATDC.
CANCELLATION POLICY
For our Virtual Intensives, refunds are available up to 14 days before the first session. Please contact us directly or make the request within Eventbrite.
Registration may be transferred to a different person up to 7 days before the first session. However refunds will not be given, and a session missed for any reason will not be refunded.
Please contact us by email as soon as you know you cannot attend a workshop and cannot transfer registration. This will allow us time to contact our waitlist and hopefully fill your spot.