Event Information
Refund Policy
Refunds up to 1 day before event
Description
A special night of Critical Role adventure!
Please join us and other Melbourne #critters from 6:00 pm on Monday 16 October to celebrate the release of the Critical Role: Tal'Dorei Campaign Setting written by Matt Mercer with James Haeck and published by Green Ronin Publishing. It's part of the worldwide Tal'Dorei Day event. Let's play some Dungeons & Dragons together!
Our writers David & Jamie have prepared a rip-roaring adventure set in the the world of Critical Role for you, along with additional DMs Ben, Mark & Pete. We will be hosting five tables of 6-players, using the 5th edition rules of Dungeons & Dragons.
The adventure begins in Stilben, the very city where the Vox Machina adventuring party from Critical Role first crossed paths. Venture deep into the K'tawl Swamp for a night of adventure! (You can learn more about Stillben in the comic Critical Role #1: Vox Machina Origins, from Dark Horse Press.)
All welcome! Premade characters will be provided. If you have not played D&D before, no problem! We are happy to teach you. And, if you have not seen Critical Role, that's okay too! It's a great show, but you don't need to have seen it to have fun.
Bring your dice if you've got them, feel free to borrow some if you don't, and we'll see you there. Is it Monday yet?

Yours in adventure,
Ben, David, Jamie, Mark & Pete
ABOUT OUR VENUE
Our venue is Izakaya Chuji, one of Australia's oldest izakaya-style restaurants. Table service is available to your game and we are fully licensed, with a great range of drinks and sake, including local Melbourne craft beer from our friends at Kaiju Beer. You will enjoy 10% off the normal prices.

We request that you do not bring outside drinks or snacks to the venue. We've got everything you need here!
Please note: We regret that this event does not offer disability access. Our play area is upstairs.
Gamezilla RPG meetup has a strict anti-harassment policy, which can be viewed here.
ABOUT THE ENTRY FEE
Entry fee for this event is $4, plus EventBrite booking fee.
Where your money goes:
$2 is the regular entry fee to the Gamezilla RPG Meetup, which takes place every Monday night at Izakaya Chuji; and

$1.60 will help pay for the colour printing for your character sheet(s), as well as laminated colour world maps for each table.

$0.40 is G.S.T.
Our writers and dungeon masters are volunteering their time, but if there's any cash left over, they might just treat themselves to a well-earned drink. We hope that's okay with you. (That's what Grog Strongjaw would do!)
Finally, you'll also get a special gift from our sponsor Campaign Coins to remind you of your night of adventure!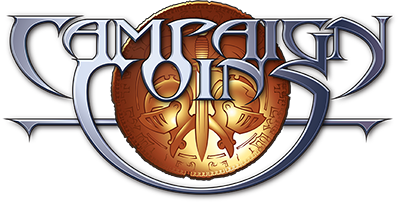 ABOUT TAL'DOREI DAY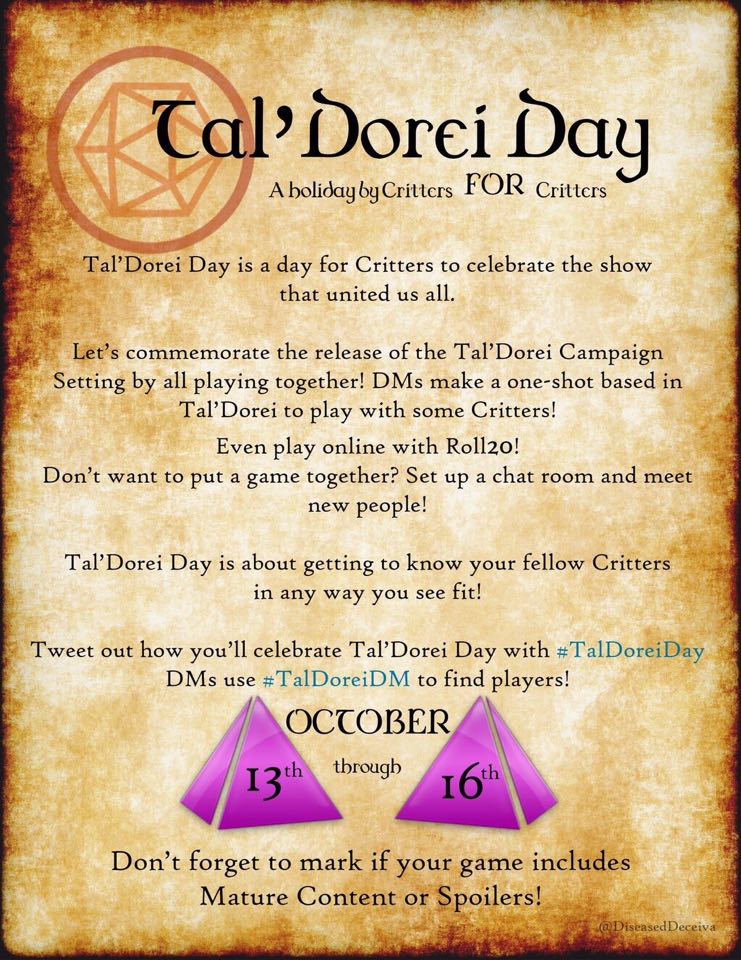 Date and Time
Location
Refund Policy
Refunds up to 1 day before event