Description
****** Limited Seating, reserve your spot asap ****** Early Bird Pricing********
2 Day in-person Seminar by former FDA Director, Casper Uldriks: Critical issues facing Medical Device in 2020: Pre-market pathways; MDR & MDSAP Implementation; Marketing Off Label Use
Seminar Overview
The FDA's device regulation has begun to make your regulatory life easier. Can you qualify for an easier way of life under FDA regulation? Getting to market with a new device could be totally under your control and keep FDA out of the premarket hurdle. On the other hand, the EU's new regulation will make it more difficult. How can you prepare for that? What does it mean for FDA's regulatory plans and your marketing roll out for new products? One disaster remains hidden and will be costly if you do not plan for it. The new EU Medical Device Regulation (MDR) affects U.S. firms that export devices to the EU. The MDR imposes many new requirements, one of which is the mandatory renewal of your exported device's CE mark every ten years. This means that life cycle programs for devices will change. How will this impact your regulatory compliance?
These are questions you should be able to answer to adequately your firm for 2020, not just in the U.S. but in the EU as well.
Learning objectives
Identify applied qualifications for 510(k) self-certifications

Explain global inspections per FDA 13485

What to expect for EU inspections by a Notified Body

Changes in FDA's regulation of software and cybersecurity threats

Identify the impact of the EU's MDR on U.S. device exports

Explain the role of Affirmation of Compliance submissions for imports

Analysis off-label marketing and intended use parameters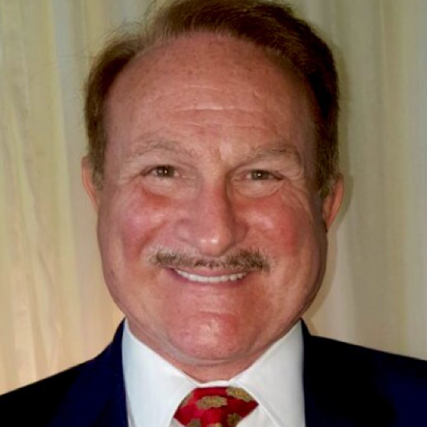 Casper Uldriks,

ex-FDA Expert and former Associate Center Director of CDRH
Casper (Cap) Uldriks, through his firm "Encore Insight LLC," brings over 32 years of experience from the FDA. He specialized in the FDA's medical device program as a field investigator, served as a senior manager in the Office of Compliance and an Associate Center Director for the Center for Devices and Radiological Health. He developed enforcement actions and participated in the implementation of new statutory requirements. His comments are candid, straightforward and of practical value. He understands how FDA thinks, how it operates and where it is headed. Based on his exceptionally broad experience and knowledge, he can synthesize FDA's domestic and international operational programs, institutional policy and thicket of legal variables into a coherent picture. Professional credentials: JD – Suffolk University, licensed in Massachusetts and the District of Columbia; M.Div in psychology – Boston University with internship through Harvard University.


Session Agenda
September 19, 2019
8:30 a.m. – 9:00 a.m.
Registration, personal introductions and morning refreshments
9:00 a.m. – 10:30 a.m.
Current FDA statutory requirements and device regulatory program changes
FDA premarket and postmarket initiatives
Premarket
Self-certification for software and class II devices (EU MDR 2020)

Voluntary standards (abbreviated premarket submissions) (FDA)

Premarket inspection priorities (FDA)
10:30 a.m. – 10:45 a.m.
Break
10:45 a.m. – 12:00 p.m.
Premarket continued
EU 10-year premarket renewal requirement for devices

Impact of new MDR clinical study reporting requirements on foreign IDE clinical sites
12:00 p.m.—1:00 p.m.
Lunch
1:00 p.m. – 2:30 p.m.
Postmarket
Unified U.S., EU and Canada inspection program

Tougher postmarket reporting for adverse events (EU and FDA)

FDA software, software-based devices and mobile apps
2:30 p.m.—2:45 p.m.
Break
2:45 p.m.—4:30 p.m.
Postmarket (continue)
FDA software, software-based devices and mobile apps

Cybersecurity oversight and voluntary standards
4:30 p.m.—5:00 p.m.
Discussion, Q&A
September 20, 2019
9:00 a.m. – 10:30 a.m.
Export of devices from the U.S.

Export of unapproved PMA devices to the EU under MDR 2020
Export of 510(k) devices not cleared for marketing to the EU under MDR 2020
Export of approved PMA or cleared 510(k) devices
Coordination with "Tier 1" countries for global commerce
10:30 a.m. – 10:45 a.m.
Break
10:45 a.m. – 12:00 a.m.
Import considerations

Domestic and foreign marketing cautions
Affirmation of Compliance for U.S. entries and Prior Notice
Voluntary Qualified Import Program (VQIP)
Detentions and Refusals
12:00 p.m. – 1:00 p.m.
Lunch
1:00 p.m. – 2:30 p.m.
Off-label determinations of intended use and off-label intended use

Intended use creep (incremental expansion) and indications for use

FDA determination for acceptable vs. unacceptable claims for intended use

Contradictory labeling prohibitions (Where you are located makes a difference.)

Off-label device distribution
2:30 p.m. – 3:00 p.m
Discussion and Q & A


Who should attend?
This Huddle Seminar is designed for all Medical Device manufacturers. All MedTech Startup company exploring product pathways.
Product VP, Director
Regulatory Affairs Directors
Quality Assurance Managers
Quality Control Managers
Manufacturing Directors and Managers
Product Risk Managers
Venture Capitalists
Medtech Startups
CEOs and Founder, MedTech
Domestic device manufacturers
Design engineers
Business planning executives
Foreign and domestic regulatory affairs managers
Quality assurance managers – foreign and domestic inspections
Logistics managers
Manufacturers of exported devices
Export Distributors
Initial importers
Import Logistics Managers
Foreign Manufacturers
U.S. Manufacturers
Import-for-export Manufacturers
Sales and marketing directors
Customs Brokers
Participation FEE includes -
Certificate of Completion
Recording of the event
One year memebrship of Plianced with hundreds of additional content
We hope to see you at the event!
Huddle Seminar Team
Plianced Inc.