Actions and Detail Panel
Critical Handgun Employment (CHE) with Steve Fisher
Sat, Aug 5, 2017, 9:00 AM – Sun, Aug 6, 2017, 4:00 PM EDT
Description
SATURDAY AUGUST 5th - SUNDAY AUGUST 6th, 2017
ONSIGHT FIREARMS TRAINING presents:
CRITICAL HANDGUN EMPLOYMENT (CHE) with Steve Fisher

This is a special two day event. Saturday August 5th and Sunday August 6th 2017 - 9:30am to 4:00pm each day.
Blue Mountain Sportsmans Center
183 Watch Hill Rd - Cortlandt Manor, NY
Police Range #3
$400.
PLEASE NOTE There is a $50 DEPOSIT upon registration.
(all deposits are transferable but not refundable)
Balance of $350 due on the first day of class - CASH ONLY!
All students must have their NY pistol permit.
Start time is 10:00am. Students are expected to arrive no later than 9:30am for set up and range safety briefing.
It is highly recommended you shoot this course from your daily carry rigs/or duty belt if law enforcement.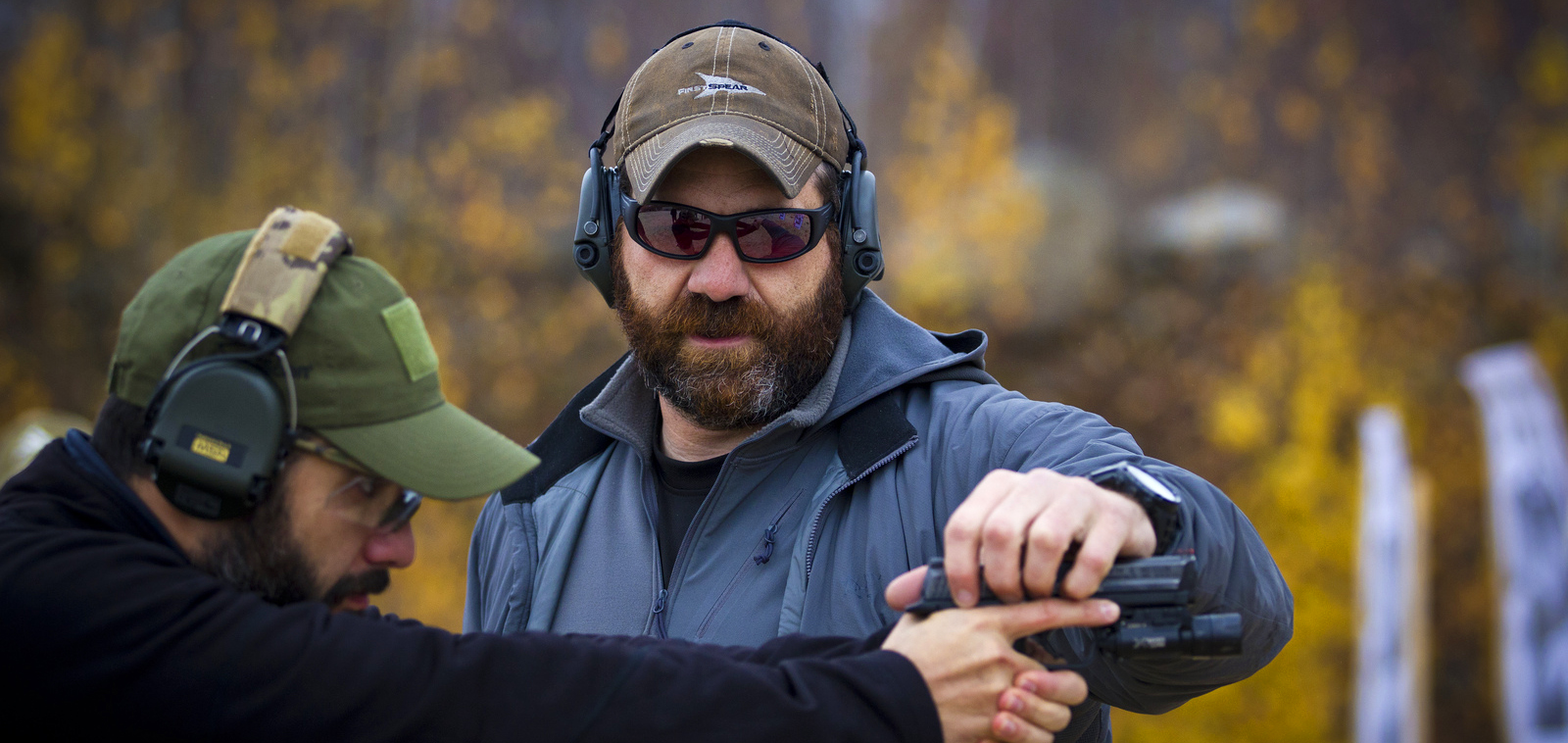 ABOUT STEVE FISHER:

Steve Fisher has been the owner/lead instructor for Sentinel Concepts since 2014. He also is a contract instructor for numerous ranges in Michigan and has been a staff instructor for EAG Tactical for the past 5 years. Steve currently serves as a reserve officer with an agency in the southern United States as a firearms trainer for SWAT and patrol divisions.
Steve's career as a trainer started in the 90's, first at NTFT and then later as the owner/ lead trainer of MDFI, both Michigan-based companies, and served as one of the primary Instructors for Magpul Dynamics. He was responsible for the development of new programs and tactics for several local police departments and new training curriculum's based on low light, home defense and the use of the carbine, handgun, and shotgun in various roles.
Steve has been featured in SWAT Magazine, Recoil Magazine, Breach-Bang-Clear, and has written for both SWAT Magazine and Surefire Combat Tactics. He is a product designer for Sneaky Bags and Tuff Products as well as provides product development insight for companies like NightHawk Customs, MidWest Industries, and Robar to name a few.
Over the years Steve has participated in numerous training programs from notable instructors in the industry as well as many local level schools and stays active on both sides of the training industry. He is also an avid hunter and has a history in the outdoor/hunting television community as both a hunter and cameraman.
CLASS BREAKDOWN:
Safety brief
Medical plan
Proper gear selection and placement
Stance
Accuracy Drills, recoil control techniques
Loading techniques
Malfunctions
How and why of speed/retention/emergency loading
Accuracy and Timed drills
Shooting from retention
Weapon Hand / alternate Hand Malfunctions
Weapon Hand / alternate hand Shooting Drills
Movement when to shoot and how
Shooting from downed positions
Multiple target tracking
Low light (when and where applicable)
REQUIRED EQUIPMENT:
A functional and practical handgun chambered in 9mm, .40 cal, or .45 ACP.
Hearing Protection, electronic is preferred.
Wrap around style eye protection.
If available, a spare weapon system is also an excellent idea.
A minimum of 1000 rounds of pistol ammunition.
A cleaning kit and tools that are compatible with the weapon system(s)
Each student should have a minimum of 5 working magazines.
Students with single stack pistols should have twice that.
Handheld flashlight and or weapons mounted light.
Footwear suitable for rapid movement and turning with good ankle support.
Clothing suitable for training in any weather – long pants – long sleeve shirt, hoodie or jacket for cold weather.
Notebook and pen for taking notes
A humble willing to learn attitude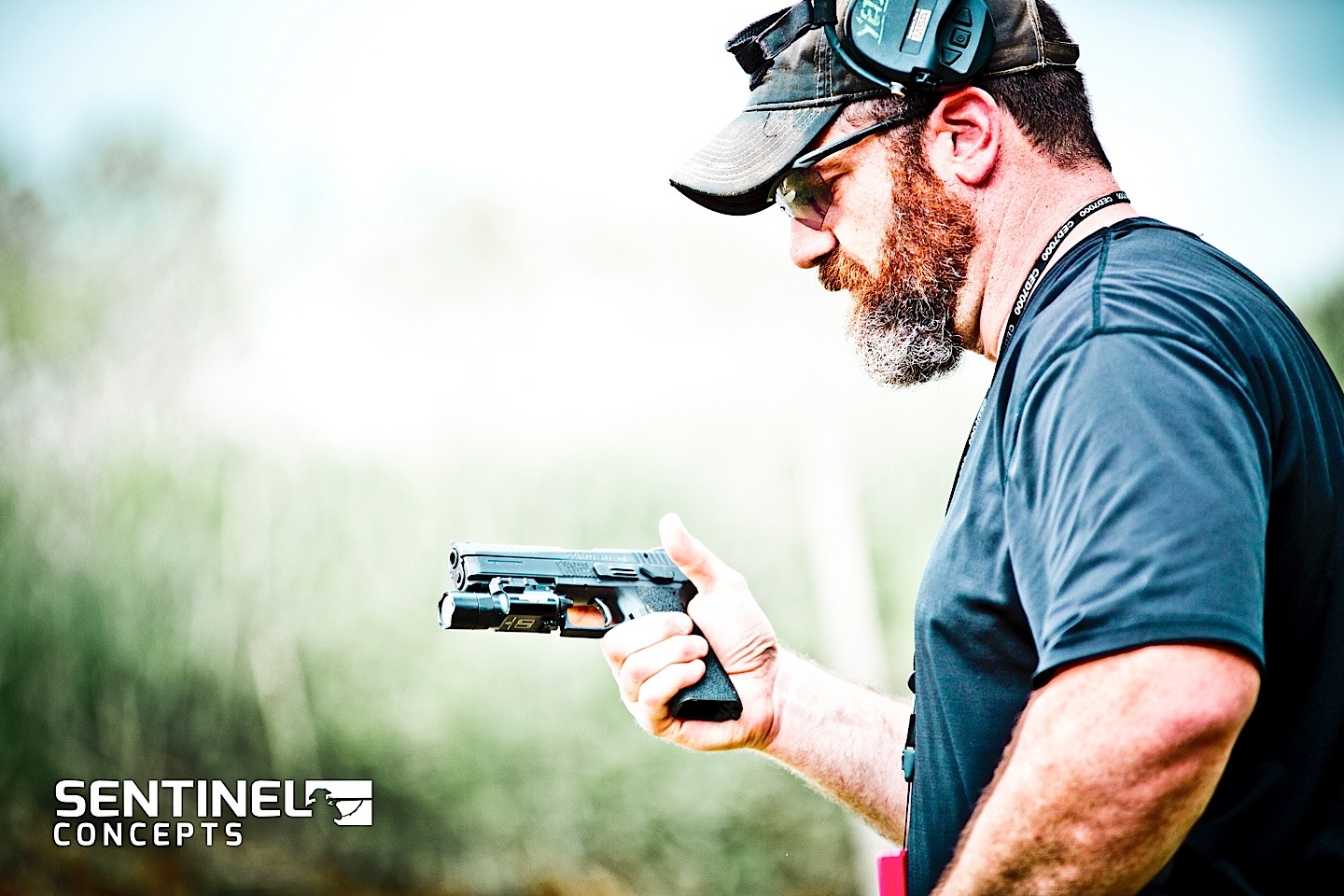 This course is limited to 18 students. The first 18 to sign up will attend.
Students are encouraged to bring their own lunch if desired.
Private and group shooting lessons available - Rifle - Pistol - Shotgun
Women's classes available.
New York (resident) pistol permit classes, Utah, Connecticut, Maine, New Hampshire, Florida, Virginia, Arizona, Massachusetts non-resident carry permit classes available.

For more info:
info@onsightfirearmstraining.com
www.onsightfirearmstraining.com

BLACKPOINT TACTICAL HOLSTERS
http://www.blackpointtactical.com/
OnSight Firearms Training has partnered with BlackPoint Tactical to give our customers
a great deal on the best kydex holsters on the market!
BlackPoint Tactical manufactures a full line of KYDEX products built around the ideas of comfort and concealment. BlackPoint Tactical produce hand crafted products which are entirely Made in the USA. They strive to produce a top quality product exceeded only by the level of customer service provided. Please visit their website and if purchasing, please use coupon code: OFTUSA for a nice discount!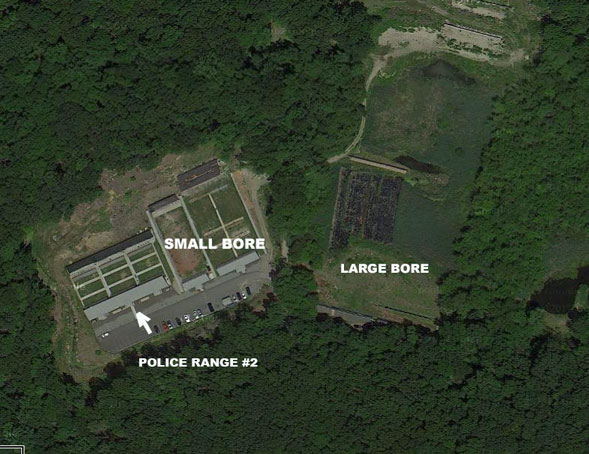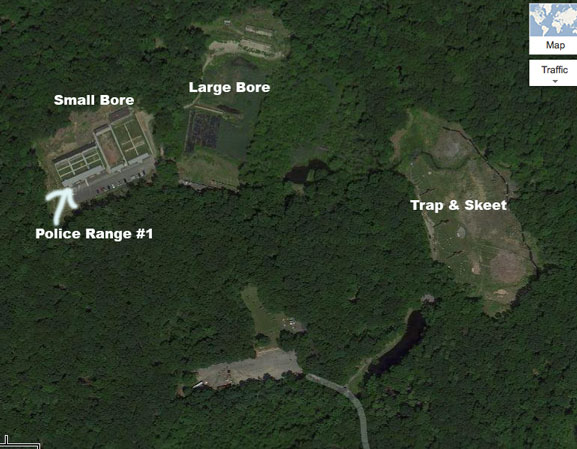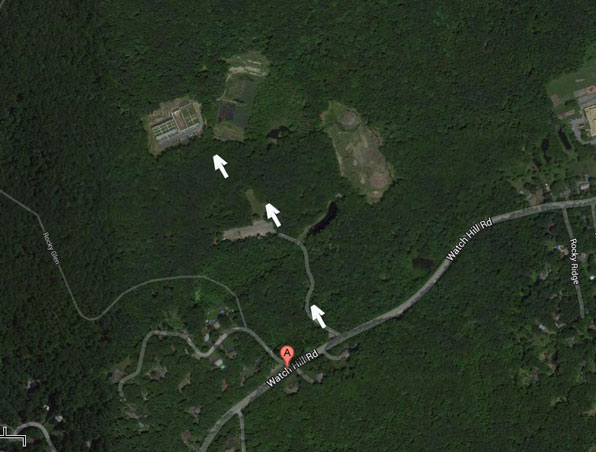 UPDATED CLASS LIST FOR 2017 - w/ guest instructors Steve Fisher, Chris Fry, Alex Hartmann, David Bruce!!

SATURDAY JANUARY 7, 2016 - MULTI STATE NON-RESIDENT CARRY PERMIT - UT,
CT, AZ, FL, NH, ME, VA – Fishkill, NY – SOLD OUT!

SATURDAY JANUARY 8, 2017 – BASIC PISTOL SAFETY COURSE – Dobbs Ferry, NY - $150
https://www.eventbrite.com/e/basic-pistol-safety-course-ny-pistol-permit-tickets-29654114254

SATURDAY JANUARY 28,2017 - DEFENSIVE PISTOL - Cortlandt Manor, NY – $150
https://www.eventbrite.com/e/defensive-pistol-tickets-29641737234

SUNDAY JANUARY 29, 2017 – PRACTICAL PISTOL ACCURACY & ACCOUNTABILITY - Cortlandt Manor, NY – $150
https://www.eventbrite.com/e/practical-pistol-accuracy-accountability-tickets-30089941826

SATURDAY FEBRUARY 4, 2017 – CONCEALED CARRY WORKSHOP – Dobbs Ferry, NY - $50
https://www.eventbrite.com/e/concealed-carry-workshop-tickets-28561153178

SUNDAY FEBRUARY 5, 2017 - DEFENSIVE CARBINE - Cortlandt Manor, NY – $150
https://www.eventbrite.com/e/defensive-carbine-tickets-29641797414

SATURDAY FEBRUARY 18, 2017 - DEFENSIVE SHOTGUN - Cortlandt Manor, NY – $150
https://www.eventbrite.com/e/defensive-shotgun-tickets-29641942849

SATURDAY FEBRUARY 18, 2017 – GLOCK OWNERS WORKSHOP – Dobbs Ferry, NY - $50
https://www.eventbrite.com/e/glock-owners-workshop-tickets-29071807559

SATURDAY FEBRUARY 18, 2017 – HAND TO HAND COMBATIVES FOR SELF-DEFESNE – Dobbs Ferry, NY - $50
https://www.eventbrite.com/e/hand-to-hand-combatives-for-self-defense-tickets-29719731517

SUNDAY FEBRUARY 19, 2017 - DEFENSIVE PISTOL - Cortlandt Manor, NY – $150
https://www.eventbrite.com/e/defensive-pistol-tickets-29642069227

SATURDAY FEBRUARY 25, 2017 – DEFENSIVE PISTOL – Patrick, SC - $100
https://www.eventbrite.com/e/defensive-pistol-with-onsight-firearms-training-tickets-28231532273

SUNDAY FEBRUARY 26, 2016 – DEFENSIVE CARBINE with Alex Hartmann -
Patrick, SC - $100
https://www.eventbrite.com/e/defensive-carbine-with-alex-hartmann-tickets-28232187232

SUNDAY MARCH 5, 2017 - DEFENSIVE CARBINE - Cortlandt Manor, NY – $150
https://www.eventbrite.com/e/defensive-carbine-tickets-29648219623

SATURDAY MARCH 11, 2017 - DEFENSIVE PISTOL II - Cortlandt Manor, NY – $150
https://www.eventbrite.com/e/defensive-pistol-ii-tickets-29648437274

SUNDAY MARCH 12, 2017 - DEFENSIVE SHOTGUN II - Cortlandt Manor, NY – $150
https://www.eventbrite.com/e/defensive-shotgun-ii-tickets-29648568667

SATURDAY MARCH 25, 2017 – DEFENSIVE PISTOL – Yale, VA - $150
https://www.eventbrite.com/e/defensive-pistol-tickets-29806533143

SUNDAY MARCH 26, 2017 – DEFENSIVE SHOTGUN – Culpeper, VA - $200
https://www.fpftraining.com/products/defensive-shotgun

SATURDAY APRIL 1, 2017 - PRACTICAL PISTOL SKILLS W/ CHRIS FRY - Cortlandt Manor, NY – $175
https://www.eventbrite.com/e/practical-pistol-skills-with-chris-fry-tickets-29637763348

SUNDAY APRIL 2, 2017 - DEFENSIVE CARBINE - Cortlandt Manor, NY – $150
https://www.eventbrite.com/e/defensive-carbine-tickets-29677154167

SATURDAY APRIL 22, 2017 - DEFENSIVE PISTOL with David Bruce - Cortlandt Manor, NY – $150
https://www.eventbrite.com/e/defensive-pistol-skill-builder-with-david-bruce-tickets-29677208329

SUNDAY APRIL 23, 2017 – DEFENSIVE SHOTGUN - Cortlandt Manor, NY – $150
https://www.eventbrite.com/e/defensive-shotgun-tickets-29713159861

SATURDAY MAY 6, 2017 – DEFENSIVE PISTOL COVER & CONCEALMENT - Cortlandt Manor, NY – $150
https://www.eventbrite.com/e/defensive-pistol-cover-and-concealment-tickets-30043347461

SUNDAY MAY 7, 2017 – ESSENTIAL CLOSE QUARTER DEFENSIVE PISTOL – Cortlandt Manor, NY - $150
https://www.eventbrite.com/e/essential-close-quarter-defensive-pistol-tickets-30060799661

SATURDAY MAY 20, 2017 – DEFENSIVE PISTOL SKILLS FOR WOMEN - Cortlandt Manor, NY – $150
https://www.eventbrite.com/e/practical-pistol-skills-for-women-tickets-29724779616

SUNDAY MAY 21, 2017 – COMBATIVE SHOTGUN with Alex Hartmann - Cortlandt Manor, NY – $150
https://www.eventbrite.com/e/combative-shotgun-with-alex-hartmann-tickets-30515368288

SUNDAY JUNE 4, 2017 - PRACTICAL PISTOL – MOVEMENT & COVER SKILLS with Chris Fry - Cortlandt Manor, NY – $175
https://www.eventbrite.com/e/practical-pistol-movement-cover-skills-with-chris-fry-tickets-29679579421

SATURDAY JUNE 17, 2017 - DEFENSIVE CARBINE II - Cortlandt Manor, NY – $150
https://www.eventbrite.com/e/defensive-carbine-ii-tickets-30277240040

SATURDAY AUGUST 5 & SUNDAY AUGUST 6, 2017 - CRITICAL HANDGUN EMPLOYMENT with Steve Fisher of Sentinel Concepts - Cortlandt Manor, NY – $400
https://www.eventbrite.com/e/critical-handgun-employment-che-with-steve-fisher-tickets-30185170658