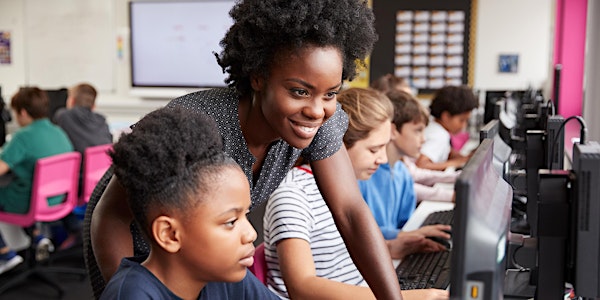 Critical digital literacies relevant for teachers & schools
Critical digital literacies relevant for teachers and schools in the digital age
By University of Hull and DETECT Project Partners
Date and time
Thu, 19 May 2022 13:30 - 17:30 BST
Location
Old Ford Primary Academy Wright's Road London E3 5LD United Kingdom
About this event
The DETECT project team invites you to a free event on the topic of critical digital literacies relevant for teachers and students.
The event will take place on 19th May 2022 at 13.30-17.30 at the premises of one of our partner schools, Old Ford Primary Academy, in London (Wright's Rd, E3 5LD).
During the course of this event participants will have the opportunity to develop their understanding of the various dimensions of critical digital literacies relevant for their practice and also for their students. Participants will hear from the school teachers involved in the project who will share some of the resources around different dimensions of critical digital literacies they co-created. Participants will also have the opportunity to explore professional development resources which include a freely available self-paced online course and an online toolkit. A taster session will be organised for both so that participants can familiarise themselves with the tools which they can then explore in more depth at their own time and pace after the event.
Who should attend?
School teachers, school leaders, teacher educators, lecturers, advisory teachers/educators.
Attendance and registration:
Attendance at this event is free. A small travel bursary of up to £80 is available for those that need it. This is limited to 30 participants (outside the University of Hull) and will be allocated on a first come first served basis. You will be notified as soon as possible after your registration if you are eligible for this.
The University of Hull will issue a certificate of attendance for your participation.
Please register via this Eventbrite page by 17th May 2022.
Note: The event will also be streamed live for participants unable to travel to London. If you wish to participate virtually please indicate this in the registration form. You will receive the joining link the day before the event.
Project website
You can find out more about our project here: https://www.detectproject.eu/
Programme:
Multiplier event 1
Critical digital literacies relevant for teachers and schools in the digital age
19 May 2022 (13.30-17.30), Old Ford Primary Academy, Wright's Rd, London E3 5LD
13.30: Registration, refreshments and networking
14.00: Welcome - Anastasia Gouseti and Darren Mundy (University of Hull)
14.05: Session 1 - Liisa Ilomäki and Minna Lakkala (University of Helsinki)
What do we mean by critical digital literacies and why are these relevant for teachers and students?
14.30: Session 2 - Carol de Britos (Escola Virolai), Arja Kangasharju (Lintumetsä School), Mary Lim and Joshua Sparks (Old Ford Primary School), Osvaldo Di Cuffa and Marco Cecchi (IIS Sassetti Peruzzi)
Critical digital literacies in the context of schools: examples in practice from our partner schools
15.30: Refreshments and networking
15.45: Session 3 - Dèlia Español, Marc Romero and Teresa Romeu (UOC), Alice Roffi and Gabriele Biagini (UNIFI) and Roberto Righi (Steps)
Exploring the DETECT online course (SOLET) and the online toolkit: hands on activities (using your own device or borrowing one from the event organisers)
16.45: Closing session - Anastasia Gouseti and Darren Mundy (University of Hull), Roberto Righi (Steps)
Group activities and reflections around critical digital literacies
17.30: End of event
Please email the project administrator (Face.research@hull.ac.uk) for any queries.