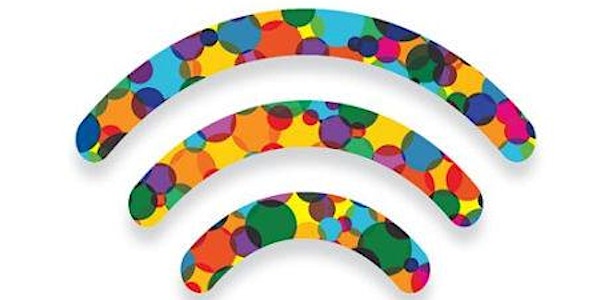 Critical Conversation: Next Steps - Multiethnic Conversations
Refund policy
Contact the organizer to request a refund.
Eventbrite's fee is nonrefundable.
Critical Conversations: Next Steps - Multiethnic Conversations
About this event
***9-week series starting March 18th SOLD OUT***
Continue to visit www.EOCUMC.com for more opportunities. Additional trainings coming Summer 2021 and Fall 2021.
Come journey with us during your lunch hour every Thursday for 9 weeks beginning March 18th. Space is limited and your registration includes a copy of the book "Multiethnic Conversations." You only need to register for the first session and we will skip Holy Week.
***Two additional sessions of this training will be offered summer 2021 and fall 2021***
This intentional step will help us as we grow through an in-depth interaction and exploration of how to break down the earthly barriers to becoming the church described in Revelation 7:9. Using the book Multiethnic Conversations: An Eight-Week Journey Toward Unity in Your Church by Mark DeYmaz and Oneya Fennell Okuwobi, additional selected readings, engaging conversations, and experiential exercises, we will gain skills to be 'ambassadors of reconciliation' within our church and beyond. Each week, along with the readings, we will cover topics beginning with 'Race: The Lie, The Truth, and God's Word' and continuing with themes including diversity, equity, inclusion; unconscious bias; the privileges we each carry, and how to use them; cultural competency; cross-cultural communication; micro-aggressions; multiethnic invitation through hospitality and outreach; and making a plan and envisioning your multiethnic church.
Our presenter for this series is Kimberly Chapmon-Wynne, founder and principal consultant at Mosaic Insights Consulting, LLC. Mosaic Insights designs and delivers customized programs to create a multiethnic awareness, sensitivity, and competency culture. She works passionately to build a foundation of understanding and acceptance to replace barriers with bridges.
As a skilled executive coach and facilitator, Kimberly has expertise in training, organization development, cultural intelligence, diversity, equity, inclusion, and belonging. She has over 25 years of Human Resources leadership experience, including Fortune 500 corporations, new business startups, nonprofits, faith-based organizations, and schools.
Kimberly earned a Master's in Business Administration with a concentration in Marketing and Human Resources from Indiana University, and a Bachelor of Arts in Psychology and Communications from the University of Cincinnati. She has a certificate in Fundraising and Nonprofit Development from UCLA. The Cultural Intelligence Center has certified Kimberly as a practitioner and train-the-trainer in Cultural Intelligence and Unconscious Bias.
Kimberly and her family are Garfield Methodist Church members, where she serves on the Leadership Committee. She has led hundreds of church friends through multiethnic conversations, presentations, movie discussions, and book discussions to move beyond the false concept of race and towards the unity called for in Ephesians 4:4-6.