Cristina García and Lesley Tellez! October 4, 2015

Sunday, October 4, 2015 from 1:00 PM to 2:30 PM (EDT)
Event Details
Cuentos y comida -- Cristina Garcia and Lesley Tellez in conversation. 
Sunday, October 4th
1:00pm - 2:30pm
Free event, registration required.
Cristina García is the author of six novels, including: Dreaming in Cuban, The Agüero Sisters, Monkey Hunting, A Handbook to Luck, and The Lady Matador's Hotel. García has edited two anthologies, Cubanísimo: The Vintage Book of Contemporary Cuban Literature and Bordering Fires: The Vintage Book of Contemporary Mexican and Chicano/a Literature. Two works for young readers, The Dog Who Loved the Moon, and I Wanna Be Your Shoebox were published in 2008. A collection of poetry, The Lesser Tragedy of Death, was published in 2010. Her recent young adult novel, Dreams of Significant Girls, is set in a Swiss boarding school in the 1970s.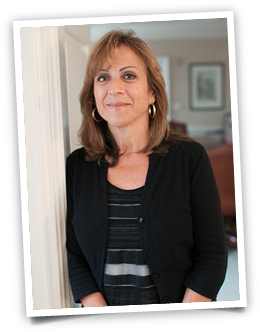 NOW IN PAPERBACK!
KING OF CUBA, her darkly comic sixth novel, features a fictionalized Fidel Castro, an octogenarian Miami exile, and a rabble of Cuban voices. NPR called it "a wicked pleasure."
García's work has been nominated for a National Book Award and translated into fourteen languages. She is the recipient of a Guggenheim Fellowship, a Whiting Writers' Award, a Hodder Fellowship at Princeton University, and an NEA grant, among others. García has taught at universities nationwide. Recently, she completed her tenure as University Chair in Creative Writing at Texas State University-San Marcos and as Visiting Professor at the Michener Center for Writers at the University of Texas-Austin. She lives in the San Francisco Bay area.
Lesley Tellez:
Lesley Téllez grew up in a Mexican-American home in California but didn't know al pastor (chile-marinated pork) from alambre (chopped steak with bacon, peppers and onions) when she first moved to Mexico City in 2009. Yet before long, she became a daily connoisseur of the city's massive network of street vendors, was trained at one of Mexico's premier heritage cooking schools, and started a blog, The Mija Chronicles, selected by Saveur magazine as among the top culinary blogs in the United States. Lesley also established Mexico City's first culinary tourism business to focus on street food, markets and fondas, called Eat Mexico. She is currently writing a series for Serious Eats about her cookbook writing experience. Visit her at themijachronicles.com.
EAT MEXICO: Recipes from Mexico City's Streets, Fondas, & Markets is a love letter to the complex, flavorful foods of Mexico City, told from the perspective of journalist and food writer Lesley Tellez, who lived and ate there for four years. Written in a friendly, accessible tone, the book unlocks the culinary identity of the city, showcasing food from the streets, markets, casual fondas, and the more rustic dishes located in the city's rural outskirts.
Few Mexican cookbooks evoke a sense of where the food is eaten, and how. Lesley's inspiration for writing this book was to take readers on a journey through the sights and smells from the food vendors of one of the biggest cities in the world, while also offering the classic recipes the city is known for: huaraches, mole de olla, and more.
Organizer
La Casa Azul Bookstorewww.lacasaazulbookstore.com
Cristina García and Lesley Tellez! October 4, 2015