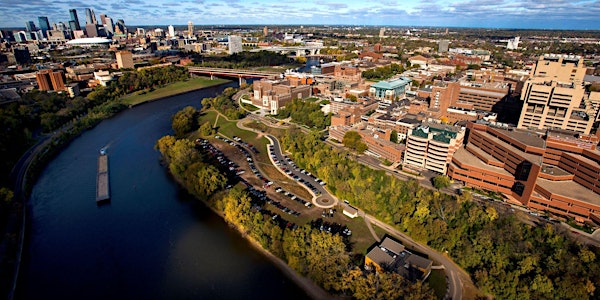 Crisis in Power Engineering Education – A National Security Concern
Join us for Crisis in Power Engineering Education – A National Security Concern workshop
When and where
Location
Graduate Minneapolis 615 Washington Avenue Southeast Minneapolis, MN 55414
About this event
Friday, Oct 21, 2022
8:00 am Welcome and the Urgency of this topic:
Andrew Alleyne – Dean, College of Science and Engineering, Univ. of Minnesota
Aranya Chakrabortty - Program Director, National Science Foundation
Lynn J. Petersen, CAPT USN(Ret) – Program Officer, Office of Naval Research (ONR)
Guru Madhavan – Senior Director of programs and Senior Scholar, National Academy of Engineering
Mingyan Liu – Chair of ECE, University of Michigan-Ann Arbor, and Treasurer, ECE Department Heads Association (ECEDHA)
9:45 am Workforce needed for the country to benefit from the opportunities offered by new federal budget appropriations - – Isik Kizilyalli, Associate Director, ARPA-E
10:15 am Coffee break
10:30 am Role of Community and Technical Colleges – Larry Lundblad, Executive Director of Workforce and Economic Development, Minnesota State Colleges, and Universities
11:00 am Creating a Pipeline of Students from High Schools into Power Engineering – Joe Gothard (invited), Superintendent of Saint Paul Public Schools
11:30 am Lunch break
12:30 pm Proposed Multiple Pathways to a Robust Power Engineering Education (please see the figure on the previous page) – UMN Team
Pipeline Course and Lab that can be taught in High Schools
Proposed Courses and Labs that Community and Technical Colleges can offer for a Certificate in "Power" Engineering
Overview of Courses and Labs for BS/MS/PhD degrees to be discussed on Saturday
1:30 pm Lightning Talks: Combining Personal Passion with Secure and Financially Rewarding Careers in "Power" Engineering
Electric Utilities - John Reinhart, Great River Energy and Peter Schommer, Minnesota Power
Developing Renewable/Storage Plants – Jim Greer, Intermountain Power Project
Future of EVs: Jukka Kukkonen, Author: 12 EV Trends to Watch
3:00 pm Coffee break
3:15 pm Lightning Talks (Continued………)
Automotive: EVs, EV Charging – Kartik Iyer, Tesla
Industrial Manufacturing - Brad Palmer, Cummins Power Generation and Brij Singh, John Deere
Microchip-related manufacturing – Sameer Shekar, Intel
Defense – Roger Brewer, Lockheed Martin
5:00 pm Open Discussion
5:00 pm Hearty Appetizers and Discussions continues.....................
Saturday, Oct 22, 2022
8:30 am Descriptions and Demonstration of online labs for the following courses:
Freshman and Sophomore-level (also in high schools and Community Colleges)
Solutions to Climate Crisis (no prerequisites)
Sustainable Electricity Supply (prerequisite: Physics)
Senior- and Graduate-level
Power Systems
Power Electronics
Electric Machines/Drives and their Control
Energy Conversion and Storage
11:30 pm Adjourn
Lodging: Graduate Hotel is now full. There are several hotels nearby within walking distance.