Description
Online registration ends at noon on Friday 10/25/2013. On-site registration is available Saturday 10/26 between 7:30 AM and 7:50 AM. Bring your own water vessel/cup. 10K runners should be prepared to encounter some mud and water on trails and off. The 1-Mile Fun Run is a dry course.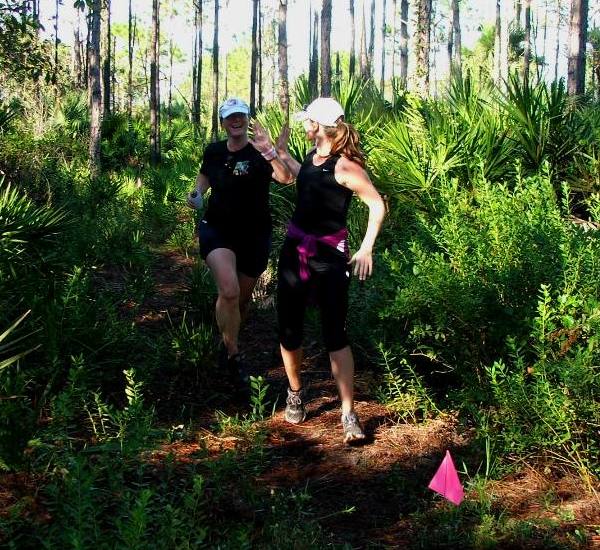 Runners & Walkers: Join us for this 2nd annual no-frills, back to nature 10K run. No shirt, no fee, no whining, BUT lots of great CREW trails, mud, water, and wildlife. (Suggested donation of $10 per runner is greatly appreciated)
This is a "cupless" run, but there will be one water refill station. Refreshments afterwards will accompany the tales of the trail.
10K start time 8:00 AM.
The 1-mile family fun run/walk will start at 8:10 AM.
The CREW Cypress Dome and Caracara Prairie Preserve trails are primitive, rugged trails through pine flatwoods, popash slough, along marsh edges, in cattle pasture, and through oak hammocks. They vary from relatively flat grassy trails to narrow, root-filled curvy trails, to seasonally wet and muddy trails. This race goes across a drainage ditch as well. It's adventure all the way!
For more information, contact: philnissen@yahoo.com
- Thanks to our sponsors for the CREW 10K -

David P. Browne, Esq.
Board Certified Wills, Trusts & Estates Lawyer
Masters of Law in Taxation
and

Organizer of CREW 10K Trail Run & 1-Mile Fun Run
The CREW Land & Water Trust was established in 1989 as a nonprofit organization to coordinate the land acquisition, land management, and public use of the 60,000-acre Corkscrew Regional Ecosystem Watershed. We work closely with our partners, the South Florida Water Management District and the Florida Fish and Wildlife Conservation Commission to ensure the protection of the watershed. This watershed, the largest intact watershed in south Florida, straddles Lee and Collier Counties and provides aquifer recharge, natural flood protection, water purification, preservation of wildlife habitat, and public recreation.  CREW's majestic 5,000-acre marsh is the headwaters for the entire watershed.
Members only registration week is SEPTEMBER 1st-8th. Non-members may register after September 8th.