Creighton University Lil' Jays Weekend 2016

Friday, April 1, 2016 at 4:00 PM

-

Sunday, April 3, 2016 at 11:00 AM (CDT)
Event Details
Inter Residence Hall Government's 18th Annual Lil' Jays Weekend is fast approaching! This year's theme is "Jays in the Jungle."  This April 1st to April 3rd, siblings, relatives and family friends (ages 5-18) of Creighton students are invited to spend a weekend on campus with their favorite Bluejay. A variety of fun activities both on and off campus will be offered for our visitors. Please note that siblings over the age of 14 who are of opposite genders will not be permited to sleep in the same room due to Creighton University policies. Lil Jays Weekend promises to bring both fun for students, and also bonding time for brothers and sisters. More details about the event can be found below.
Registration Tips
The registration process is separated into four ticket options according to price. These can all be found at the top of this page.
1. BASIC REGISTRATION:Select the number of siblings you have joining us for this little Jays Weekend. Each additional sibling will be registered at a lower cost as described in the OTHER NEEDS section.
The cost will cover the events, t-shirts and transportation for both the student and the sibling as well as meals for the sibling. Students living on campus will use their regular meal plans and those students without meal plans will pay the door price for each meal ($6.69 lunch & $7.79 for dinner).
2. OTHER NEEDS: The last three ticket options are not required for registration and should be used only to register extra siblings or to purchase extra t-shirts in student sizes or child sizes.
Registration can be paid by credit card or by check, but all payments must be received by March 8th at the latest. Online registration will also close after March 8th. The fees listed after each ticket price are for website and credit card handling costs.
Contact Us
The students of Creighton's Inter Residence Hall Government are looking forward to continuing this tradition and especially in sharing our campus home with you. We hope that you will consider sending your Little Jay(s) to spend a weekend of fun with their Creighton sibling. Keeping visitors safe and comfortable is our top priority. For more details please see our commitment to safety below. If you have any questions or concerns, please feel free to contact the Inter Residence Hall Government office at (402) 280-3133 or our ED of Community Outreach, Zach Wulbert, at IRHGProg@creighton.edu
Zach Wulbert                                             
Executive Director of Community Outreach        
Inter Residence Hall Government                              
IRHGProg@creighton.edu
Commitment to Safety
All Creighton students or hosts will be held liable for the safety of their sibling(s) throughout Lil' Jays Weekend. During the weekend all Creighton University policies will be in effect. Creighton's Public Safety has professionally trained officers on duty 24 hours a day for any emergencies that may arise. Should you need to contact your children during the weekend, please call the Swanson Hall Front Desk at (402) 546-6500.
When & Where

Creighton University
2500 California Plaza
Omaha, NE 68178


Friday, April 1, 2016 at 4:00 PM

-

Sunday, April 3, 2016 at 11:00 AM (CDT)
Add to my calendar
Organizer
Creighton University's Inter Residence Hall Government
Creighton University's Inter Residence Hall Government (IRHG) exists to fulfill the following: to serve as a voice for residents, sponsor student activities, foster diversity, and empower leaders.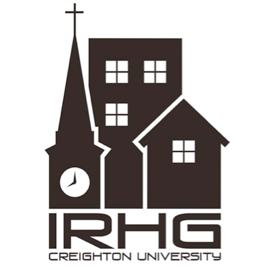 Creighton University Lil' Jays Weekend 2016