Description
Creepy terrariums with Jodi Smith
Break out the skeletons in your closet and get ready to bury them in Creepy Terrariums with Jodi! Last chance before Halloween, and sure to be as fun as the last! Our favorite terrarium maven is back! Learn the fundamentals of terrarium building and put together your very own, very creepy ecosystem.
Cost

Course fee of $30 covers location, instruction, terrarium plants, substrate and moss. Attendees may bring their own container or purchase one at the shop - upcycling is always encouraged! And don't forget to bring whatever scary little objects you want to include in your underworld.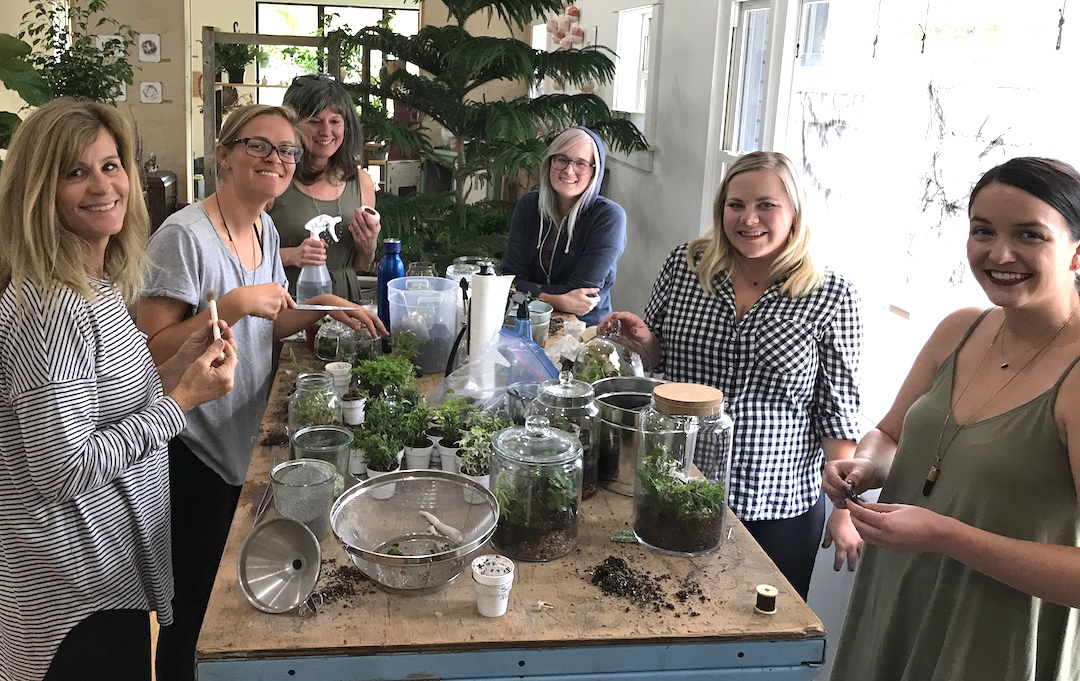 About Jodi
Just this year, Jodi was highlighted in Salt Lake Magazine's Best of the Beehive for her work with terrariums! She developed her craft from her space at Poor Yorick Studios for four years before building a home terrarium studio where she offers group and private workshops. Thyme and Place is honored to carry a few select terrariums. Additional pieces are available from Iconoclad and J Go Gallery.