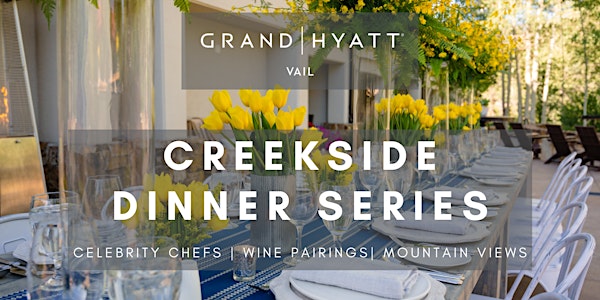 Creekside Dinner Series with Chef Elise Wiggins
Outdoor Dinner Series featuring Celebrity Chefs and creative menus with thoughtfully selected wine pairings.
When and where
Location
Grand Hyatt Vail 1300 Westhaven Drive Vail, CO 81657
Refund Policy
Refunds up to 7 days before event
Eventbrite's fee is nonrefundable.
About this event
Join us Creekside at Grand Hyatt Vail for an unforgettable outdoor dining experience in the Colorado Rockies!
Only 30 Seats available per dinner, reserve your seats today!
Dinner Series Dates:
July 8th with Chef Pierson Shields & Chef Dickie Brennan
July 15th with Chef Pierson Shields & Chef Orlando Benavidez
July 29th with Chef Pierson Shields & Chef Elise Wiggins
August 5th with Chef Pierson Shields & Chef Amber Lancaster
August 19th with Chef Pierson Shields & Chef Jim Murray
September 2nd with Chef Pierson Shields & Chef Justin Brunson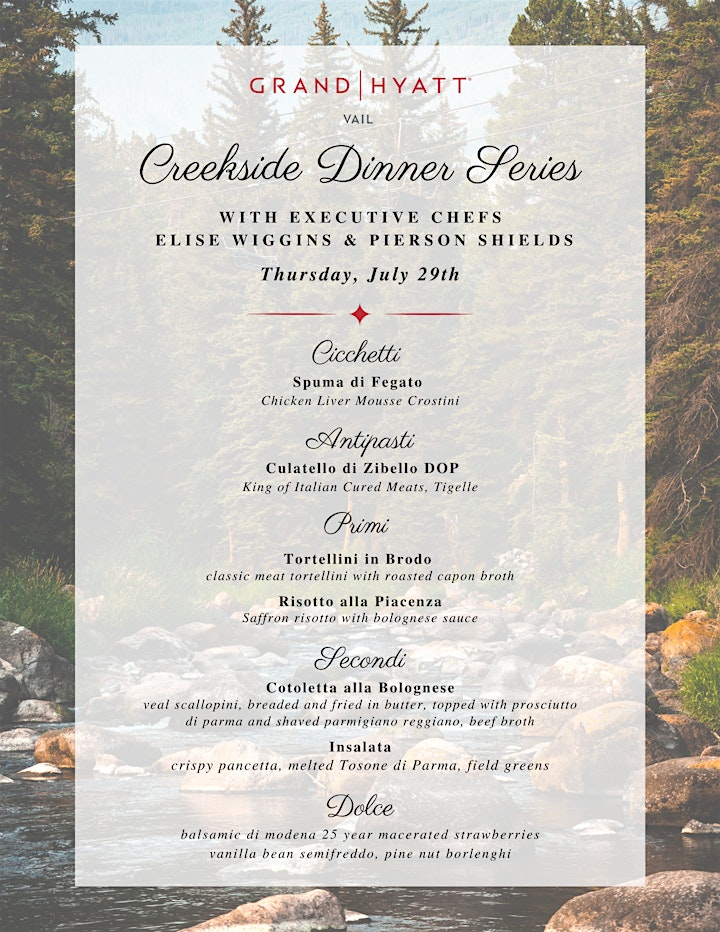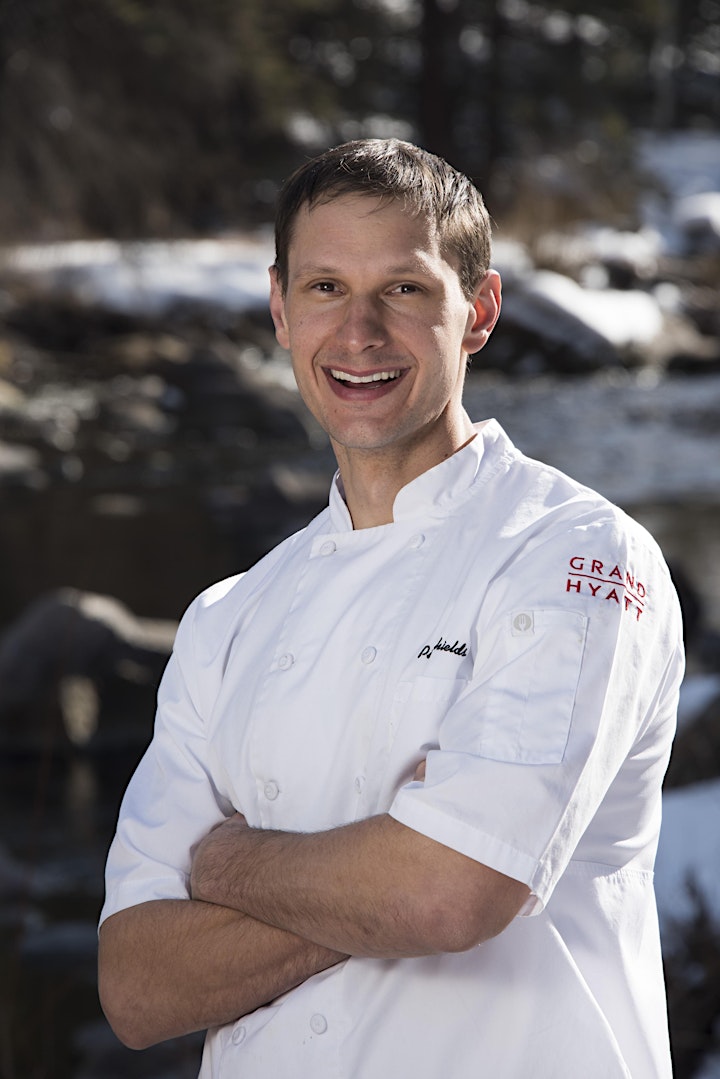 Grand Hyatt Vail, Executive Chef Pierson Shields
Shields brings significant experience within the hospitality and culinary fields. Most recently, he served as Executive Sous Chef at Hyatt Regency Denver Convention Center following culinary appointments at Hyatt Regency Lake Tahoe, Warwick Hotel, Tom's Urban 24, and Hyatt Regency Phoenix. Shields also serves as a board member for both the American Culinary Federation and Auguste Escoffier Culinary School.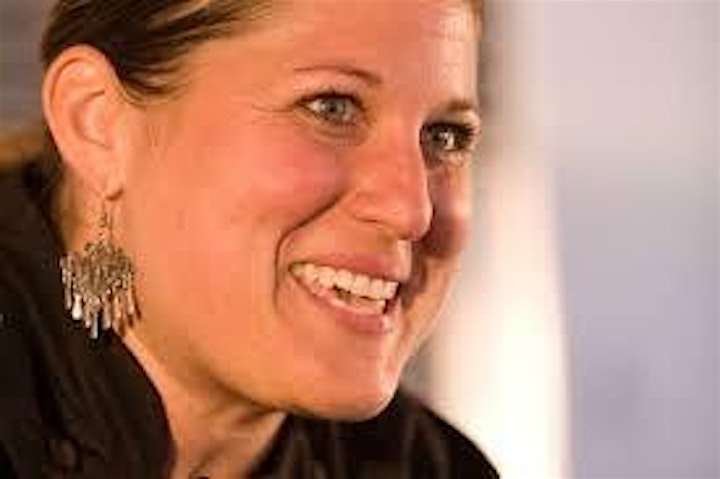 Menu Theme: Cena di Emilia Romagna - a celebration of the history and decadence of this regions food
Chef Elise Wiggins
Growing up in the South, Elise Wiggins's first memories are of family and food. Her family had a tremendous influence on her becoming a chef. From hunting squirrels and rabbits, gigging frogs and fishing were with her father. Picking wild blackberries at her grandparents' farm. Weekly gatherings of cousins, aunts, uncles and grandparents were alive with conversation and camaraderie. But all bets were off when it came to the food. Whose gumbo was best? Who boiled the best craw-fish? The competition was friendly and fierce but Elise learned to equate great food with fun, happiness and best of all - pats on the back. But the menu wasn't all gumbo and craw-fish. Elise's mom lived and traveled around the world as a child and through her young adult life. She spent her teenage summers in Northern Italy. She inspired Elise's love for Italian food by preparing regional Italian dishes she had learned during her visits. She would lay down photos of her in that particular town and tell us about the region and the food she learned. It was Elise's first experience with her mom that made her realize what her destiny was. Her mother had her help make chocolate chip cookies. Fresh out of the oven she fed the family and hot gooey cookie. It was Elise's first cookie ever. She remembered how unbelievably delicious the cookies tasted and saw that her family felt exactly the same way. It is then that it clicked with her that if you make good food you can make a lot of people happy. She was on a quest since that special moment.
She attended college but quickly sought the kitchen during her final years. Upon finishing college she had been cooking for several years and decided to go to culinary school. She had never been out of the south yet had a calling for Colorado. She took off a month and camped all over Colorado and fell in love with its beauty. She found out that there was an accredited culinary school in Denver. School started in three weeks. She drove back home and told her mama she was moving in 3 weeks. And sure enough, in three weeks she took another step in her Chef journey. She went to CIA in Denver. The only culinary school in Colorado at the time. She graduated in 1997. She then worked in Denver, Puerto Rico, Memphis and back in Denver again. During her working stints she traveled to expand her culinary knowledge. Elise has a passion for travel and global cuisines and culture. She took off for a year to study the cuisine of her staff that were from Mexico and all Central American countries. She has a deep love and appreciation for Latin people their culture and cuisines. She also studied and took lessons from chefs in Vietnam, Cambodian France, Germany, Spain, Portugal, Morocco, Great Britain, Brussels, Ukraine, Turkey, Czech Republic, Austria, the Netherlands, and Brazil.
She is now the proud owner of Cattivella. Cattivella is where Elise highlights her more than 34 visits to various regions and towns of Italy. She often worked and studied under many Chefs in Italy include the World Famous Mad Butcher of Panzano, Dario Cecchini. She thrives on serving unknown dishes from Italy here in the united states such as Batsoa ( pig trotter polpette) from Piedmonte, Foccacia di Recco from the Ligurian coast to Funghi Crepelle ( mushroom crepes with fonduta sauce).