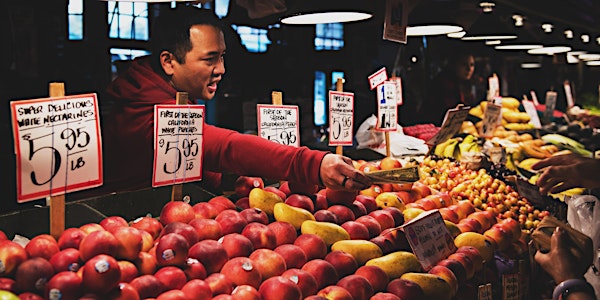 Credit Sips: Prioritizing Humanity with Affordable Credit
A conversation with practitioners using affordable credit as a tool to support underserved communities during COVID
Date and time
Monday, March 23, 2020 · 6 - 7pm PDT
About this event
Date: Monday, March 23rd
Time: 6pm - 7pm PDT
Join us for a dynamic conversation with people who are thinking differently about how to create change by using affordable credit as a tool to support underserved communities impacted most by COVID-19 in the Puget Sound region.
We'll be asking big questions like:
1) What does it mean to be resilient in times of uncertainty?
2) How can we collectively prioritize humanity?
3) How can affordable credit play a role as a tool to support people and businesses?
We will explore the importance of affordable credit, examples of affordable loans developed in partnership with nonprofits, and ways that community members can get involved:
This event will be in online livestream format: pour a beverage of your choice at home and join us for an inspiring informal discussion from 6pm - 7pm. Webinar details will be sent out in advance of the event to confirmed attendees.
Can't make it? Show your support here:
Subscribe on Patreon to join Community Credit Lab's community of supporters
Donate to support Ada Developers Academy
Contribute to Washington Immigrant Solidarity Network's Fair Fight Bond Fund
Contact Denkyem Coop to learn more about how to support their efforts
Any amount helps make our collective work possible.