CREDIT REPAIR WORKSHOP

Saturday, June 17, 2017 from 9:00 AM to 5:00 PM (CDT)
Event Details
Saturday June 17, 2017 - 9AM to 5PM
Mr. Eric Counts, President of The Credit Nerds Featured Trainer & Credit Repair Expert Your FICO score is THE MOST VALUABLE ASSET YOU OWN. Learning about how to improve it and keep it high will give you access to hundreds of thousands of dollars to start a business, invest in real estate, and change the quality of your life forever.
 Saturday
 You Will Learn:
The NEW laws and rules about credit reporting that WILL HURT YOU IF YOU DON'T KNOW THEM
The Five Key Secrets to Understanding FICO, its reporting codes, and how to accurately read your credit report
How to get a 720+ credit score in 6 months & steps to 760+
Understand the Dispute Process Step-by-Step • Learn How to Remove: Late Payments, Medical Payments, Inquiries, Collections, Tax Liens, Judgments, Foreclosures, Bankruptcies, and more from your credit report
Eric is also a successful Real Estate Investor after his training at Renatus and will share how credit management is a key aspect of your taking your real estate investing business to the next level
RECEIVE Real life examples of credit repair documents & processes
RECEIVE Form Letters to assist you in getting your credit repaired/improved
People with Good Credit GET ACCESS TO HUNDREDS OF THOUSANDS OF DOLLARS THAT PEOPLE WITH BAD CREDIT DO NOT GET - Learn how to get access to CHEAP MONEY
How much will of this amazing training cost you? Most programs this comprehensive would cost you $1,997 for a 2 Day Training course of this caliber.

Because of the amazing combined resources of our local community of real estate investors/business owners you only have to pay *FIFTY BUCKS. Yes, thats *$50. You do have to register to take advantage of this opportunity. You can either pay over the phone with a credit card or cash at the door.

If you would like to attend, please RSVP NOW as seat are limited at our office.

​get back to me so that I can get you ​

register

​ed.  There is limited seating at our office so register NOW by replying back to this email that you would like to register to attend this training. ​

 

​P​

lease send an email with all of your contact information to: frances@thenextrealestateworkshop.com  

Workshop Location:

Downers Grove, IL 60515

Ticket Prices: $50

​for Saturday 

event; Covers you and your spouse/partner 

​if you are a remember of our team, 

$50 per person for non-members. 

* Don't let the low cost of our local real estate training events fool you into thinking we will not provide you with a tremendous amount of value. We operate our local events inside a non-for-profit organization in order to make providing a small sample of our dynamic real estate education available to more people in our community.
July 8th - Super Saturday Business Development Training 

July 22nd & 23rd - 2 Day RE Intensive - Wholesale & Lease Option

If you are homebound or not in Chicago on the day of this workshop and would like to attend.  Contact me to attend this event online as it will be Live Broadcast.
When & Where

Downers Grove
LOCATION GIVEN AFTER YOU REGISTER
Downers Grove, IL


Saturday, June 17, 2017 from 9:00 AM to 5:00 PM (CDT)
Add to my calendar
Organizer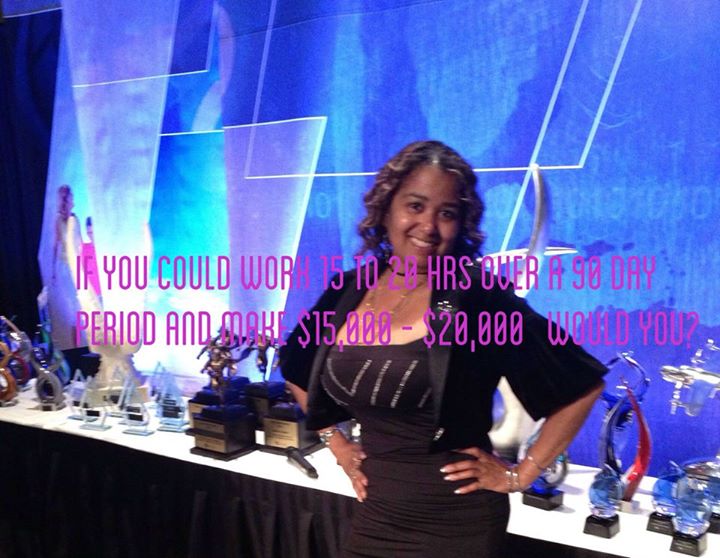 Real Estate Investor/Entrepreneur Organizer of The Next Real Estate Workshop.
I'm a member of a Local group of experienced and Active Real Estate Investors looking to expand our ability to do even more deals. With 51 offices nationwide and still expanding we are looking for people who are interested in working with us.
We specialize in finding discounted properties, creating alternative real estate solutions, raising private capital and showing others how to do the same.  We focus on wholesales, shortsales,  fix n flips, multifamily, lease options, rehabs and private capital raising, money partnering and a few other strategies.  We are growing and should be open i 20-25 cities in the coming months.
We can help you save taxes and make income other ways. Do you know anyone that could use that help?  Earn While You Learn.
I love Helping people reach their goals through real estate and by becoming their own boss. Entrepreneurism is a skill that can be learned. Come and meet LOCAL real estate investors that are investing in real esate all across the United States. You can gain networking with us simply because your NETWORK equals your NET WORTH!