Description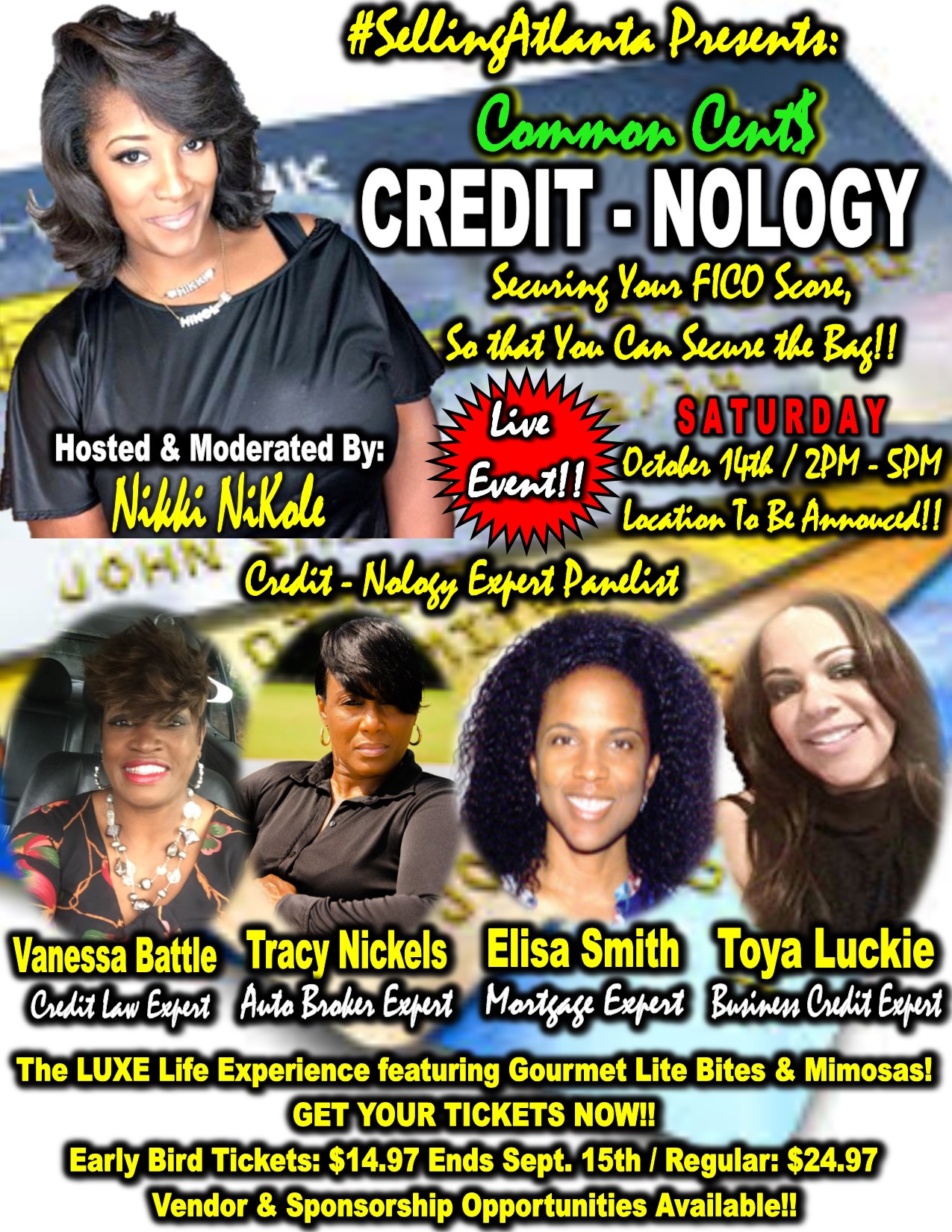 Some things are just NOT COMMON SENSE especially when it comes to understanding how credit score stimulators works along with the different variables of using credit in your personal and business life. As a part of any major pruchases consumers have no idea of the different scoring modules that are used to calculate the decision that lenders and banking institutions use to evaulate lending to consumers.
LET US HELP YOU GET YOUR LIFE IN 6 MONTHS OR LESS!!
Our team of experienced experts is committed to giving you the tools, tips and best practices for growing your personal, small or midsize business. Together we have complied this information from our past years of personal and business coaching. We have helped various consumers to understand how to purchase a home, car, or auquiring credit.
INCREASE BUYING POWER NOW WITH THE RIGHT UNDERSTANDING!!
This event is exclusive with both PERSONAL & CREDIT TRAINING!! Our training seminar will show anyone with NO CREDIT or BAD CREDIT how to get started building and correcting credit to developing positive trade lines of credit in 6 months or less. We teach how to exactly target the credit issuer, meet their criteria and get the credit on the first application. We will show you how to get residential or business rent reported to the credit agencies using a 3rd party processor that validates each and everytime and will show 24 months of past history. This Secret Alone is worth the price of the seminar itself.
YES, INCLUDES the Business Credit Training!!! Business Loans / Corporate Credit Lines / Business Credit Cards / Corporate Credit Line / Business Leases for Vehicles and Equipment Business Credit / Business Loans / Lines of Credit in as little as 90 days. Learn how to build financial's fast with a limited budget. These are verifiable financial's for business loans and business credit lines & How to get a business loan with the right business plan.
ALL TICKET SALES ARE FINAL - NO REFUNDS ONLY EXCHANGE FOR FUTURE SEMINAR DATE. GUEST MUST PRE-REGISTERED!!!