Description
The Advanced Business Credit Seminar That's Sweeping the Nation!
This seminar is for those who have already begun some business credit building using one of our Credit Mastery books. This seminar covers all of our advanced and high dollar funding techniques.
2 Full Day's of Advanced Business Credit Training that includes the Credit Mastery Seminar Manual (a $997) Retail Value! Starting at Sat 9am to 5pm and Sun 9am to 4:30pm
Get Proven Advanced Credit Systems For Building Credit!
Most Clients Have Been Approved for $100,000+ in Credit Cards within a few short months using this system*
Business Credit Multipliers - Learn how we multiply our credit using advanced business tools and transactions that can improve your companies standing in 15 days.
SEMINAR BONUS - 3 hours of post seminar coaching for Ticket Buyer!


This Business Credit Seminar Focus is to Learn How to Use:
Certificates of Deposits for Million Dollar Funding
- Using Certificates of Deposits for Commercial Real Estate Funding
This method is amazing for those with a business plan that is bankable!
UCC1 Filings for credit growth!
- We show you the forms and processes! Learn how to boost your credit profile with UCC-1 filings and why this is important to your profile building strategy.
Mergers and Acquisitions for Fastest Funding! This is a large focus of this seminar!
- We show you the forms and processes!
We give you examples of how this is actually done plus included is 3 hours of post seminar coaching for your business credit growth and funding. Funding in as fast as 45 days when this is done from $300,000 to $800,000 without personal guarantees!
Learn how to use and issue Corporate Guarantees!
– Business Loans – Corporate Credit Lines - Business Credit Cards – Corporate Credit Line - Business Leases for Vehicles and Equipment Business Credit, Business Loans, Lines of Credit in as little as 90 days.
Can You Imagine?
Imagine Hearing This: .... You Have Been APPROVED for $100K to $10M Business Loan?
Former Banker reveals insider techniques and methods to achieve the maximum amount of credit in the shortest period of time on a limited budget!
Isn't Your Future Worth A Small Investment to get massive business loans and funding in the next year or less?
– Learn An Amazing Secret Method That Shows You How To Put Other Peoples Money In Your Bank …. The Money That Makes Your Loan Possible! $1M to $10M Can Be There In Under 10 Days!
This is intensive traing for those who have already read Credit Mastery: Business Credit - Personal Credit. We do not cover initial business credit building in this seminar nor personal credit techniques as the focus is strictly high dollar funding.
Business Credit is No longer A Puzzle Using Our #CreditMastery System!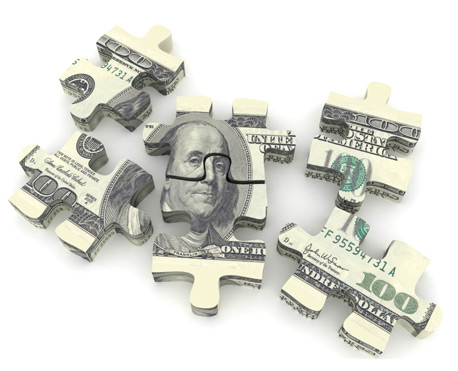 #CreditMastery, #Credit, #CPN, #SCN, #CreditRepair #BusinessCredit
Venue location is subject to change and we request all ticket buyers to email or text your cell phone number with ticket information for any seminar updates.
* Buyer is responsible for any future costs for credit development such as, but not limited to: mailboxes, telephone numbers, credit purchases, tradelines, etc.
**In event of an unforeseen cancellation or change in local venue location we are not responsible for lodging, transportation or any other expenses and tickets will be refunded or ticket holder can attend another mutually approved date. We will notify ticket holders via email and try by SMS text messaging whenever possible should a change arise.
***Post seminar coaching free hours are only given to ticket purchaser and not transferable or granteede to guest attendees. Guest attendees may opt to purchase the seminar workbook as only ticket purchaser is given workbook.
**** Payment in full by all attendees at check in desk prior to seminar start is required or all ticket buyers or you will not be seated for seminar - no exceptions!
All Sales Final - No Refunds