Credit Coaching with Talia Kahn-Kravis, Innovative Changes

Friday, June 14, 2013 from 9:00 AM to 1:00 PM (PDT)
Event Details
Need help creating a credit recovery plan?
Your credit report is a tool used to determine if you are the type of person who pays back a financial obligation. The lower your credit score, the more likely you are to default on a debt. Lenders and institutions entering into financial agreements with clients have a limited number of tools at their disposal to objectively judge the character of potential clients. Credit reporting is the primary tool used to do this, as the contents of a credit report and the number reflected in a credit score provide a current and historical indication. Borrowers with higher credit scores represent a lower risk, opening many asset-building opportunities, such as the creation of a small business. A good credit score can lower your interest rate and enable you to access credit that will help you build assets for you and your family. While there is no quick fix for increasing credit scores, the good news is, you can take simple, practical steps to build and raise your score. Come see us if you would like to repair, build and protect your credit score.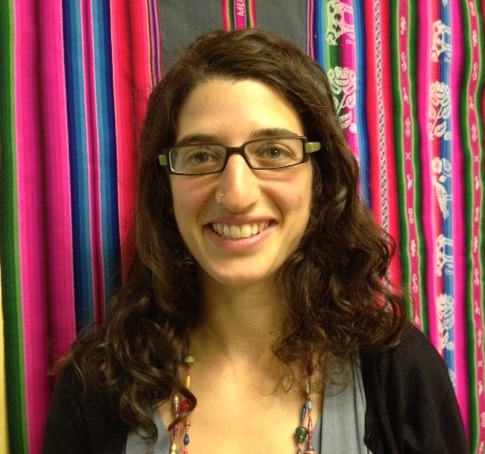 About the Counselor:
Talia Kahn-Kravis has worked as the Financial Education andIDA program coordinator at Innovative Changes for the past 3 years. At Innovative Changes she writes curriculum, facilitates classes, does one on one coaching, originates loans and runs the IDA program. She likes helping people access and review their credit reports because just when she thinks she has seen it all, she learns something new. Getting your personal finances in order is a key step to running a healthy business, so she is delighted to work with Mercy Corps clients to assist them in doing so.
*Should you encounter issues with registering online and need to pay by check, contact Maureen Piercy at 503.896.5050.
When & Where

Mercy Corps Northwest
43 SW Naito Parkway
Portland, OR


Friday, June 14, 2013 from 9:00 AM to 1:00 PM (PDT)
Add to my calendar
Organizer
Mercy Corps Northwest

Do you feel stuck in your business because of lack of information? Classes at Mercy Corps Northwest offer you a deep exploration in a range of business topics covering technology, marketing, finance, law, and more. Our classes give you actionable tools to apply directly to the business problems you are facing today. We also create a forum help you to connect with entrepreneurs just like you and develop a stronger network.
Classes are taught by professionals who are experts in their fields. They bring a diverse set of knowledge to the classroom, and are receptive to individual business problems. Learn more about our presenters.
Mercy Corps Northwest works to assist motivated low-income individuals improve their lives through starting or expanding a small business. We provide funding, matched savings and other services that help clients increase their economic self-sufficiency through self-employment. 
More information on Mercy Corps Northwest and our other services can be found at www.mercycorpsnw.org
Stay up-to-date by signing up for our newsletter! Email Address:
Credit Coaching with Talia Kahn-Kravis, Innovative Changes