Description
Ever wonder how the leaders of today got their start? How people have turned from thinkers into doers, kick-starting their businesses, earning more success, and flourishing throughout their hustle?
In today's society where time is money, having the ability to work from anywhere can transform your career. No longer do you need to be constrained by a 9-5 job, or limited to the opportunities in your local area. It's time to harness your talent to work smarter, not harder.
Join us from 6:00 PM to 8:00 PM on August 27th at Industrious Nashville to learn how to find your niche! You'll hear from full-time voiceover and recording artist, Nicole Carino, about how you can play into your strengths and find new opportunities to monetize your talent. It's time to take you and your business to the next level.
About the Speaker: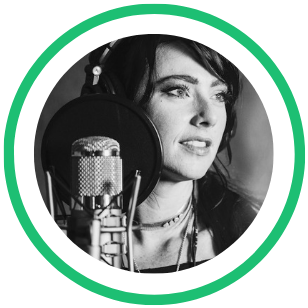 Nicole Carino is a full-time voiceover and recording artist originally from Los Angeles, now living in Nashville. Chances are, you've probably heard her voice at some point... Nicole has been featured in commercials by L'Oreal Paris, Best Western, La-Z-Boy, Mazola, Kinder Chocolate, American Airlines and many more recognizable names. She is a 2x Billboard-Charting vocalist/songwriter, and has lent her voice and songwriting talents to countless film and TV projects. When not in the studio, she enjoys baking, reading, and laughing at her own terrible jokes.
Partners