Description
Ever wonder how the leaders of today got their start? How people have turned from thinkers into doers, kick-starting their businesses, earning more success, and flourishing throughout their hustle?
In Creator Conversations, you'll hear straight from the experts: people who have turned or are turning their dreams into reality and achieved or are achieving their goals one step at a time.
Join us from 6:00 PM to 8:00 PM on September 19th at General Assembly in Atlanta to learn about music ownership for D-I-Y artists. You'll hear from independent Hip-Hop artist/songwriter and entrepreneur, Jamar Nolan, about your rights as an independent artist, why "owning your masters" is such a hot topic in the culture, how to sign yourself to a record deal, and more. Millions of artists and producers worldwide spend a great deal of time mastering their craft and pushing the boundaries of creativity but lack direction and assistance when it comes to the business of music, we're here to help.
About the Speaker: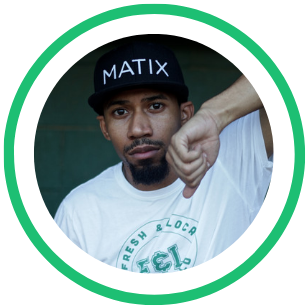 Jamar "J.Nolan" Nolan is a co-founder of Fresh & Local ATL, a music community project providing information and resources for the next generation of artists to create opportunities for themselves without waiting for a standard record deal. He's also an independent Hip-Hop artist/songwriter with music that has been placed on major network shows such as The Rookie (ABC), Black Ink Crew (VH1), BET News, UFC's Road to The Octagon (PPV), Step Up: High Water (YouTube Originals), and more.