Description
Ever wonder how the leaders of today got their start? How people have turned from thinkers into doers, kick-starting their businesses, earning more success, and flourishing throughout their hustle?
In today's society where time is money, having the ability to work from anywhere can transform your career. No longer do you need to be constrained by a 9-5 job, or limited to the opportunities in your local area. It's time to harness your talent to work smarter, not harder.
Medellín is growing in innovation and attracting attention from other cultures, local people and business in Medellín sometimes still think local and work in traditional ways.
Joins us September 26th at 6pm to connect local entrepreneur with digital nomads, and teach types, tools, and ways to work remotely. We will speak about tools and platforms like Asana, Trello, And Co, Fiverr, Slack that can help entrepreneurs make their projects work remotely.
*Both English and Spanish speakers are welcome to this event!*
_____________________
Aunque Medellín esta creciendo en innovación y las personas extranjeras están viniendo a trabajar a la ciudad, algunas personas y negocios locales aun piensan y trabajan de manera tradicional.
Este evento es una gran oportunidad y va a tener como objetivo conectar a emprendedores locales con nómadas digitales, enseñar y mostrar tipos, herramientas, y maneras de trabajar remotamente. Hablaremos de herramientas y plataformas como Asana, Trello, AndCo, Fiverr, Slack y otras, que pueden ayudar a los emprendedores a hacer funcionar sus proyectos de manera remota.
_____________________
6:00 PM: Doors Open
6:15 PM: Camilo Zuluaga Presentation
6:45 PM: Lina Maestre Presentation
6:55 PM: Remote Year Participant Presentation
7:05 PM: Presentation Discussion and Q&A
7:30 PM: Networking & Social
About the Speaker: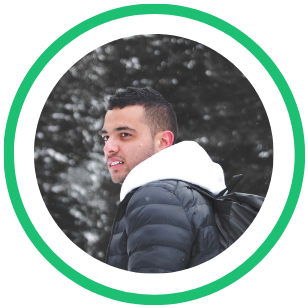 Camilo Zuluaga Farkas
My name is Camilo, I'm a 24 yeas old creative Visual Artist Engineer, native of Medellín, Colombia. Passionate about digital entrepreneurship, design and video storytelling. I'm currently running a start-up digital agency working on freelance design and web development projects on Fiverr. I like to call myself as a Digital Nomad who enjoys kitesurfing at sunsets, hustling to get things done right, and getting lost in new cities.
@camilozuluagaf