About this Event
CONTENT IS KING!
No B$ workshop on content creation from some of the most recognized faces on Facebook and Youtube! We're diving into film-making, storytelling and most important of all - growing an audience and show the world what you're made of!
There will be booths from AMD, AORUS and CORSAIR as well as Lens Library where you can get a hands-on experience with some of the most cutting edge tech in film-making and video production. There are even giveaway prizes and light lunch! Come hang out!
________________________________________
#JASON
Wah!Banana (Singapore)
"How to Build a Youtube Channel?"
Jason, co-founder of Wah!Banana with over 1.2m subscribers on Youtube, definitely knows a thing or two about making popular videos on Youtube and engaging his audience. As both a creative professional and successful entrepreneur, Jason will walk you through the ins and outs of Youtube content creation as well as building an audience for your creative work!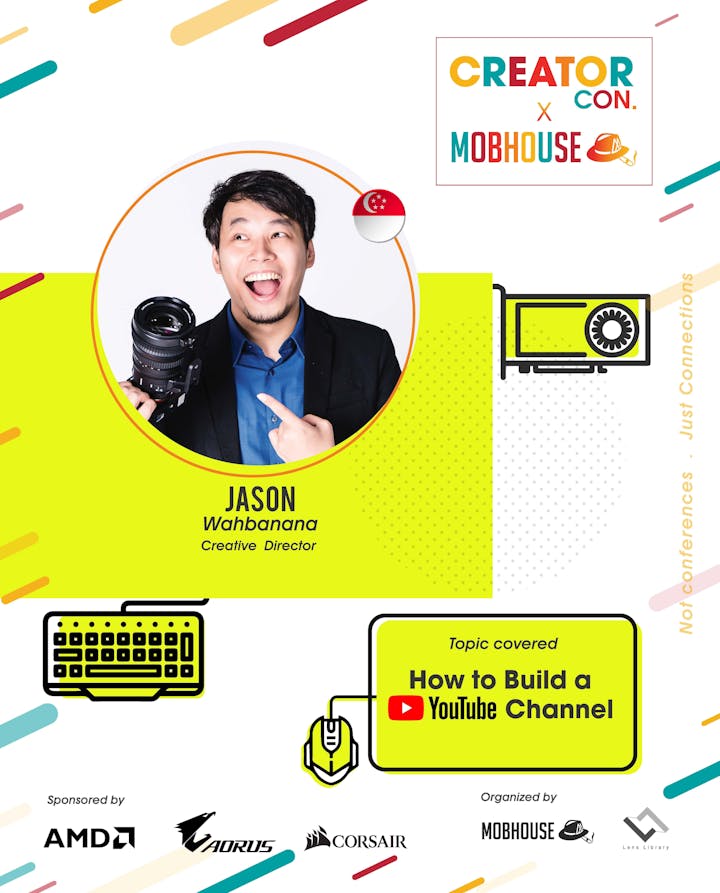 ________________________________________
#SHANETAN
MOBhouse Productions (Malaysia)
"Content Creation PC Config & Workflow"
The evil mastermind behind the tech centric MOBHouse Productions, Shane and his crew of misfits are relatively new to the scene but have managed to gather a sizeable audience from Southeast Asia with their unconventional approach to tech videos. Shane will talk about the technical aspect on building a Content Creator Battlestation as well as an efficient workflow when working with 1080p and 4K content for different budgets!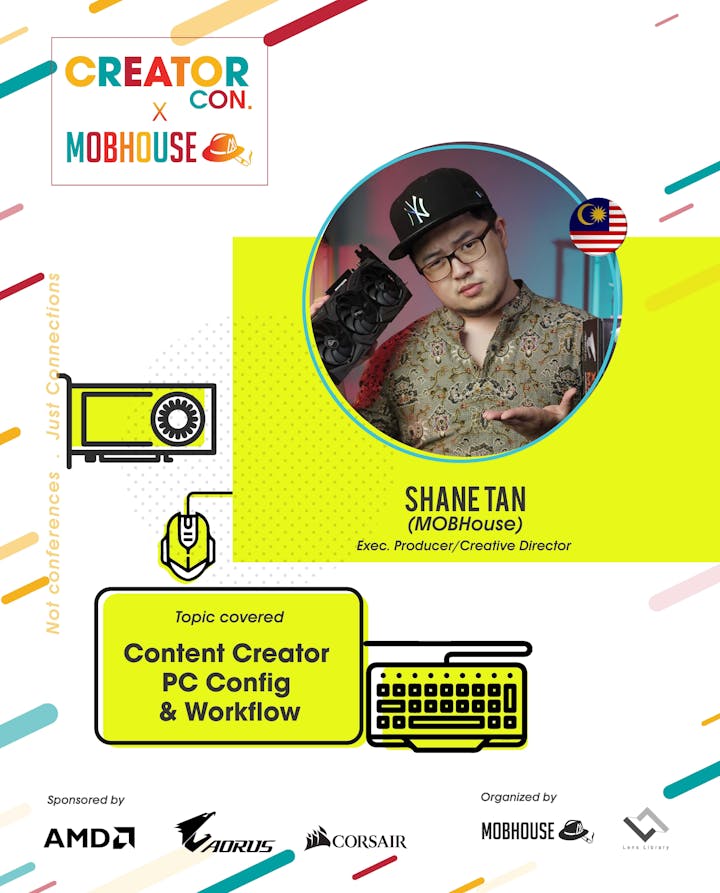 ________________________________________
#AFIQCHII
Afiq 'chii' Afzainizam (Malaysia)
"How to be a Streamer"
With the rise of esports and gaming, comes a new age of gaming video content creators! Chii is a Facebook Gaming partnered streamer who has garnered a huge following, especially in the PUBG community. He will let you in on the secrets to running and maintaining a successful game streaming career. Gamers and streamers, you won't want to miss out.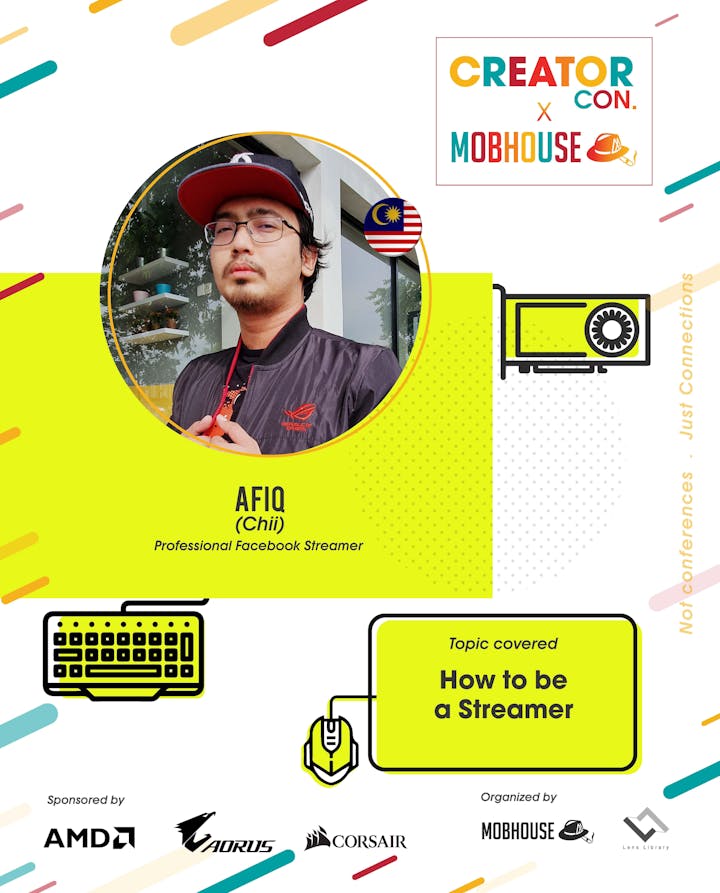 ________________________________________
#RINMANSOR
Adzrin Mansor (Ex MGaG)
"Facebook Content Creation"
The ever changing and elusive "Facebook Algorithm" is the bane of many content creators. Having worked with MGAG for years as well as maintaining his own fanpage, Rin is no stranger to producing quality and viral videos. He will talk about how to understand the ins and outs of video-making on Facebook and utilizing social media as an effective tool to engage with a growing audience!