Description
Innovation is typically viewed as a magical event reserved for special people we call "creative." In actuality, innovation is a process, and creativity is a muscle. Adults often say they are "not creative, " yet we were all so freely creative as children. Craig has a simple framework anyone can use to drive creativity in the workplace by encouraging "childish" behavior – Combine, Connect, Copy.
Attendees will learn how to:
Redefine "creativity" as something less mysterious and far more purposeful
Unlock and focus natural creative impulses in the workplace
Deploy a simple model derived from case studies of famous innovators
OUR SPEAKER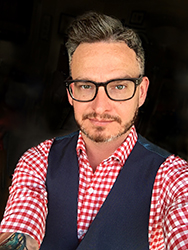 Craig Atkinson is Vice President for Communication and Strategic Services at Walsh, a $6-billion-dollar international construction company based in Chicago, IL. Craig is responsible for the company's overarching communications, brand strategy, and visual identity. He develops and implements a comprehensive strategic marketing and communications program to advance the image of Walsh at the local, state, national, and global level. He sets the vision and direction for the corporate Communications function, overseeing and managing strategic communications, media relations, marketing, publications, social media, and customer engagement initiatives. Craig leads marketing and communications resources across the company to build an aligned, comprehensive, and client-focused identity for Walsh.
Craig is also responsible for driving a corporate culture grounded in a commitment to education, staff development and self-improvement as integral, untouchable priorities. Craig designs and develops a wide variety of programs for personnel at all levels, including a comprehensive leadership development program called the Walsh Group Leadership Initiative (WGLI). The 18-month program is on its fifth iteration and inspires company leaders to become passionate about education, training, and promoting from within. His job also involves executive coaching, presentation coaching, and administering tools such as MBTI, DISC, and 360 evaluations, etc. Craig also co-developed the Courageous Leadership Profile.
In his consulting work, Craig has performed hundreds of facilitation events focused on helping teams achieve superior performance. Craig has done extensive work with governmental agencies, healthcare systems, non-profit organizations, construction companies, and design firms. Notable clients include NASA, American Airlines, Charter One Bank, the City of Chicago, Honeywell, NAVFAC, NOAA, the North Carolina Department of Transportation, Starbucks, the Missile Defense agency, the NSA, Lenovo, and the Army Corps of Engineers.
Craig graduated Summa cum Laude with a bachelor in fine arts (art history) from Illinois State University in 2000.
This program does not pertain to SMPS' Domains of Practice and is ineligible for CEU credits.
OUR PROGRAM SPONSOR: Archer Western - a Walsh Group Company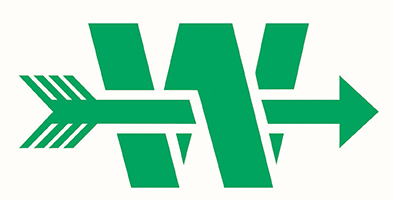 ---
Attendance for this program is limited to 50 registered attendees.
Walk-ins are welcome if space is available; however, a $5 administration fee will apply at the door.
Registrations must be received 1 working day prior to the event. Cancellations are fully refundable with 24 hours or greater notice. After registration closes you will be responsible for the full cost of the program, even if you cannot make the event. To cancel your registration and receive a refund, please contact our chapter's treasurer, Julia Meade, at treasurer@smpsdallas.org.
Although payments and contributions to SMPS Dallas are not tax deductible as charitable contributions for federal income tax purposes, they may be deductible as ordinary and necessary business expenses under other provisions of the IRS.