Description
Walk-ins are welcome!
Wisconsin Commercial Real Estate Women (WCREW), Women In Design (WID), and the Women's Fund of Greater Milwaukee are pleased to join together to host an evening of presentations from women in the design community on this year's theme, "Creativity and Careers". Join us for a wonderful evening, sponsored by Women Rocking the World!
5:30 - 6:00 pm - Reception
6:00 - 7:30 pm - Presentations
7:30 - 8:00 pm - Closing
These esteemed women will share their interpretation of the theme, "Creativity and Careers" to explore and talk sincerely about their passions and work. Please use code "WOMEN" when registering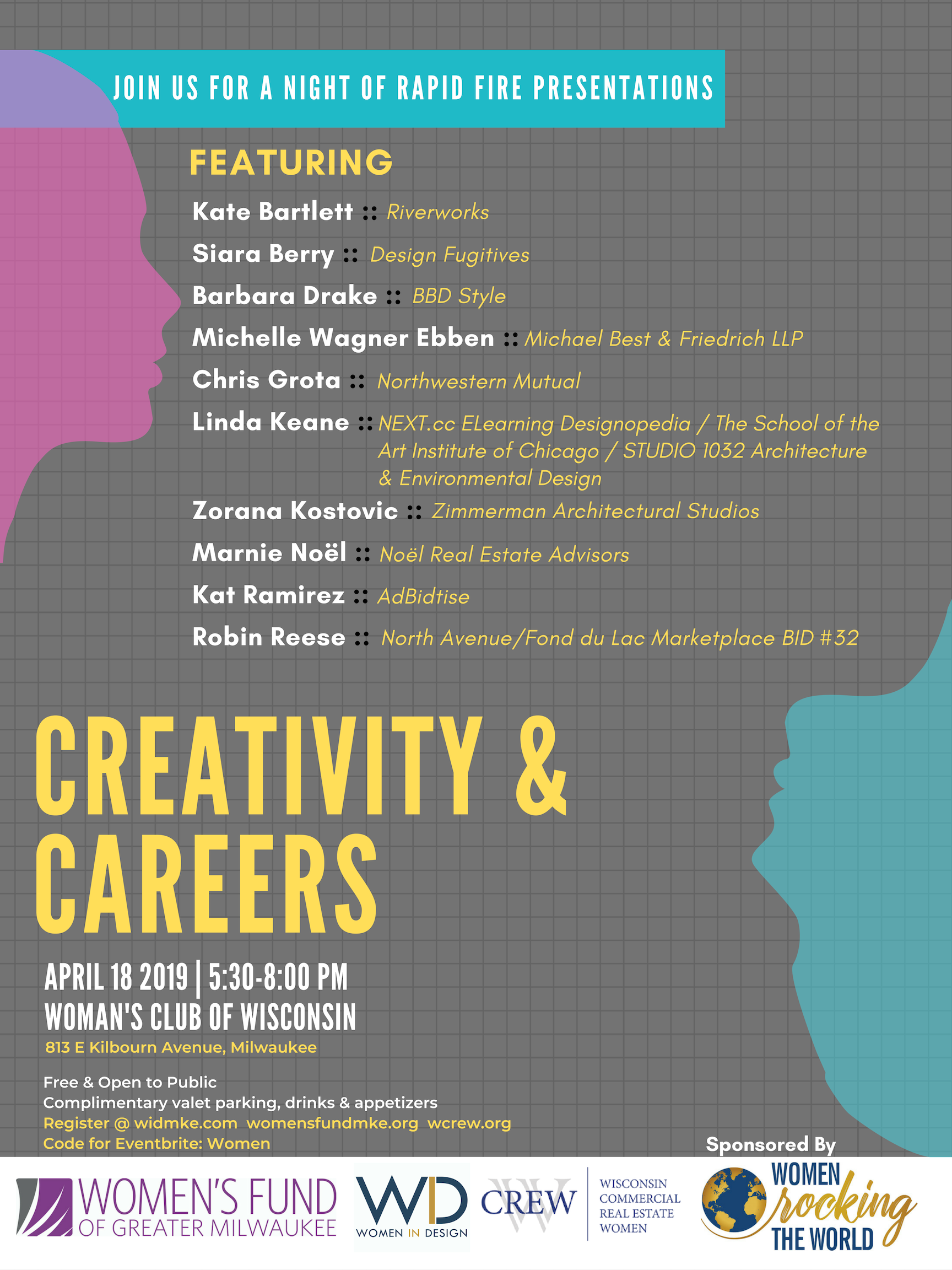 Registration is requested.