Description
CreativeX is the must-attend spring event for Small Business Owners who want to meet with the influencers who are able to ensure you stay on top of running your business and advance your career.

Small Business Owners who have struggled with trial and error tactics and are seeking experts who will give them actionable tools to get them past their hurdles are encouraged to attend.
CreativeX goes beyond the surface of your business concerns and offers a deep dive into effectively managing, growing, and sustaining a profitable business. It's a community willing to help prevent you from facing issues alone.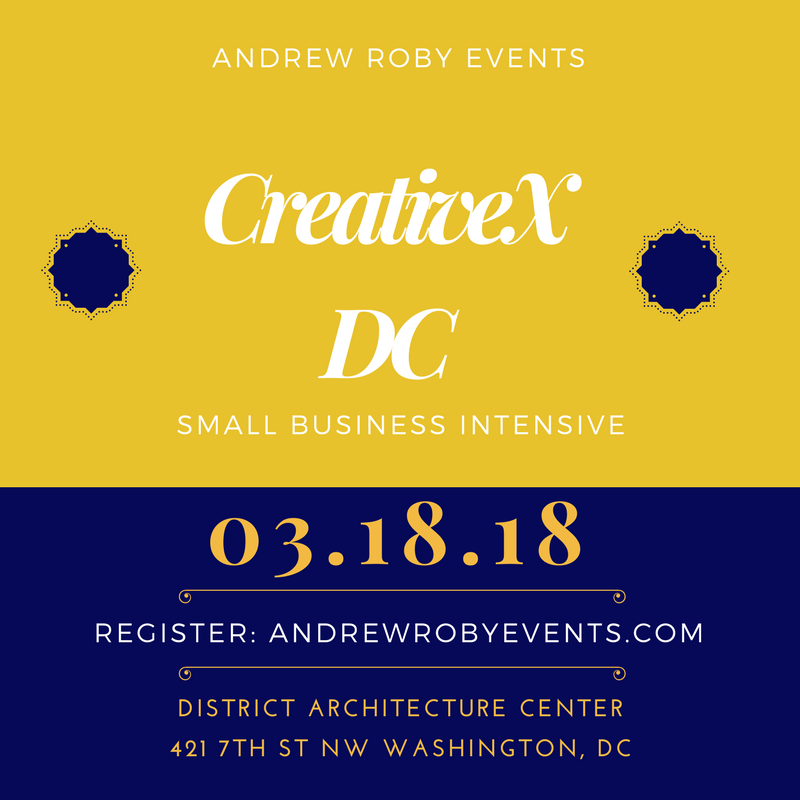 Here's who the event was designed for:
The small business owner who has a few years under their belt, but still wearing far too many hats.
We get that running your own business means you have to take on many responsibilities you probably didn't know when jumping into this. What makes CreativeX so unique are the attendees who work for companies with less than 50 employees. That means all the content created for this event applies directly to small businesses effectively managing themselves.
We also attract many big business companies due to our speakers who have clients such as Amazon, Coca Cola, GEICO, Verizon, Women of the White House, Tom Hanks, and many more.
The New Creator who is afraid to take the leap into working for themselves.
If you have been contemplating quitting your primary job to focus solely on what is your current side hustle, CreativeX is your life line. This event will help you effectively manage social media, content marketing, customer experiences, how to plan for growth, and yes how to effectively transition from working for someone to working for yourself.
The Lone Ranger who wants to develop a positive network of fellow business owners.
CreativeX is guaranteed to build lasting relationships with fellow peers. Have a blast during our custom lunch segment where you can have a more personal conversation with speakers and peers. It's through those connections where you build your tribe to support and keep you accountable.
---
CreativeX will offer attendethe following support:
Creating the best content marketing plan for your business
How to properly transition to working for yourself vs as a side hustle
Define your own brand experience to drive customer acquisition and retention

How to use tools like Google to grow your business and land celebrity clients
SEO 101 - What, Why and How?
How to effectively use video within your company to effectively tell your story
How to best position your company within the industry you work in and be viewed as a leader