Creatives in Conversation: Dr. Judith F. Baca and Dr. Amalia Mesa-Bains
Creatives in Conversation is an exciting look into today's contemporary art world.
About this event
7-8PM [EDT]
This series of conversations, which began in the spring of 2021 with Tony Lewis in conversation with Torkwase Dyson and Michelle Grabner in dialogue with Jessica Jackson-Hutchins, returns this December. Don't miss your opportunity to learn more about the histories of experimental art practice and Latina/o influence in contemporary art through the lens of Axis Mundo artist Dr. Judith F. Baca and curator Dr. Amalia Mesa-Bains. Creatives in Conversation: Dr. Judith F. Baca and Dr. Amalia Mesa-Bains is moCa Cleveland's final program celebrating Axis Mundo: Queer Networks in Chicano L.A., on view at the museum through January 2, 2022.
Automatic captioning will be available via Zoom. For additional accommodations, including but not limited to live captioning, ASL, and audio descriptions, please contact lleving@mocacleveland.org.
A Zoom link for this program will be emailed the day of the conversation.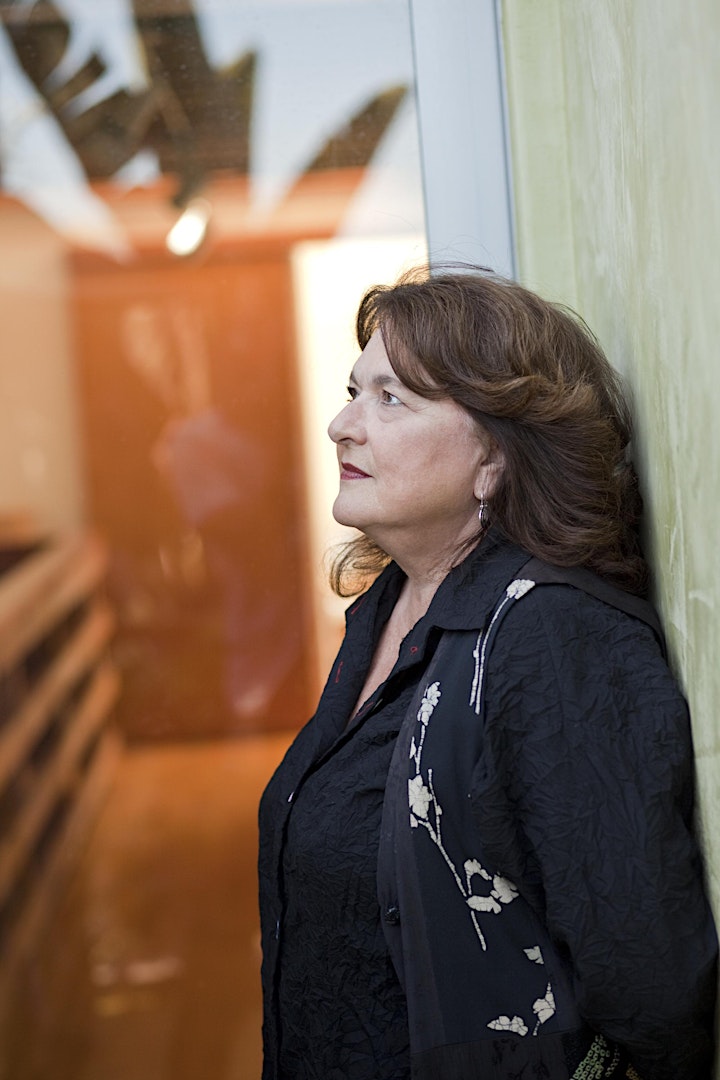 One of America's leading visual artists, Dr. Judith F. Baca, has created public art for four decades. Powerful in size and subject matter, Baca's murals bring art to where people live and work. In 1974, Baca founded the City of Los Angeles' first mural program, which produced over 400 murals, employed thousands of local participants, and evolved into an arts organization – the Social and Public Art Resource Center (SPARC). She serves as SPARC's artistic director while also employing digital technology in SPARC's digital mural lab to promote social justice and participatory public art projects.
Baca creates art shaped by an interactive relationship of history, people, and place, beginning with the awareness that the land has memory. Her public artworks reveal and reconcile diverse peoples' struggles for their rights and affirm the community's connections to place. Together with the people who live there, they co-create monumental public art places that become "sites of public memory."
In 2012, the Los Angeles Unified School District named a school the Judith F. Baca Arts Academy, located in Watts, her birthplace. She is a recipient of the Guggenheim Fellowship, the United States Artist Rockefeller Fellowship, and the Andrew W. Mellon Foundation Grant awarded for the expansion of the Great Wall.
Photo: Todd Gray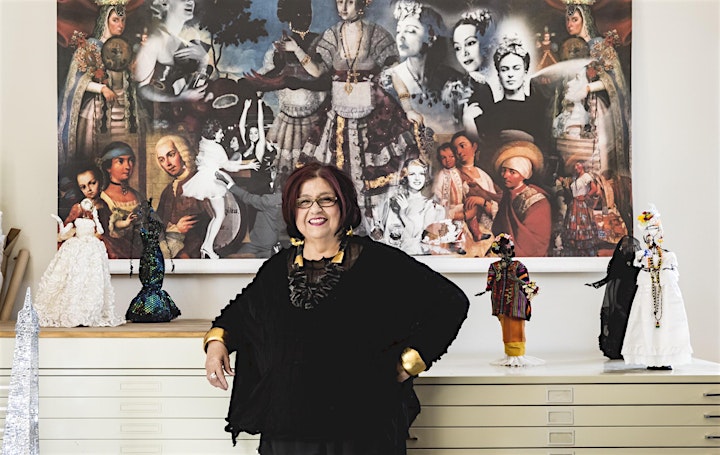 Dr. Amalia Mesa-Bains is an internationally renowned artist, scholar, and curator. Throughout her career, Mesa-Bains has expanded understandings of Latina/o artists' references to spiritual practices and vernacular traditions through her altar installations, articles, and exhibitions. In 1992, she was awarded a Distinguished Fellowship from the MacArthur Foundation. Her work has been displayed at institutions such as the Los Angeles County Museum of Art, the Whitney Museum of American Art at Phillip Morris, the New Museum, and international venues in Mexico, Colombia, Venezuela, Ireland, Sweden, England, France, and Spain. In 2011, her work was featured as part of NeoHooDoo: Art for A Forgotten Faith, and in 2013, she recontextualized objects from the collections of the Fowler Museum at the University of California, Los Angeles in New World Wunderkammer. She co-authored Homegrown: Engaged Cultural Criticism with bell hooks as a cultural critic. Mesa-Bains founded and directed the Visual and Public Art department at California State University at Monterey Bay, where she is now Professor Emerita. Her community work includes board of trustee positions with the Mexican Museum in San Francisco and advisory boards for the Galeria de la Raza and the Social Public Resource Center in Los Angeles.
Organizer of Creatives in Conversation: Dr. Judith F. Baca and Dr. Amalia Mesa-Bains
The Museum of Contemporary Art is a unique and dynamic place for the visual art of our time. We challenge, inspire and teach a wide range of audiences. Our purpose is to push the boundaries of innovation, creativity and exploration through exhibitions, publications, education and outreach programs.