Description
You will be able to sign up for this event on January 7, 2012 @ 11am.
CreativeMornings/Raleigh - First Ever Global Theme - "Happiness"
January 11, 2012
Coffee & Talk / 8:30am - 10am
SPEAKER
Shane Smith - is an Artist, Stand-up comedian, Improvisor, and Cat Lover.
He holds a BFA in illustration from East Carolina University and his work was recently featured in Print Magazine's 2012 Regional Design Annual.
In 2008
Shane
quit his full time job to focus on what makes him happy: making people laugh.
Since then he has done stand-up and improv all over the east coast.
HOST
This month's event will be hosted by the generous folks over at the amazing CAM Raleigh in the Warehouse District in Downtown Raleigh.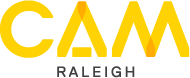 COFFEE SPONSOR
Complimentary coffee will be generously provided by our sponsor Counter Culture Coffee.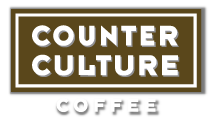 MORNING SNACKS SPONSOR
Complimentary (and tasty) morning snacks will be generously provided by our sponsor justCrumb.
ABOUT CREATIVEMORNINGS
CreativeMornings is a monthly morning gathering for creative types. Each event includes a 20 minute lecture, followed by a 20 minute group discussion. The gathering begins at 8:30am with the topic presentation starting at 9:00am and everyone taking off for work at 10am. CreativeMornings are free of charge!