CreativeMornings/Budapest with Miklós Tamási

Friday, May 17, 2013 from 8:30 AM to 10:00 AM (CEST)
Event Details
Miklós Tamási / Fortepan
Tamási Miklós / Fortepan
Tickets will become available Wednesday May 15th, at 11am. The lecture is in Hungarian.
A regisztráció május 15-én 11 órától elérhető. Befogadóképességünk ez alkalommal 200 fő. Kérjük, aki regisztrált, de mégsem tud részt venni, mondja vissza az eseményt itt az Eventbrite-on vagy jelezze a budapest@creativemornings.com címen!
DATE dátum 
CreativeMornings_BDP, 17 May 2013, 8.30am - 10am. 
TOPIC téma
Backwards / Visszafelé
SPEAKER előadó
Tamási Miklós az OSA Archivum programvezetője, a Fortepan fotóarchívum alapító szerkesztője. Tipográfusként végzett a Moholy-Nagy Művészeti Egyetemen, de tevékenysége messze túlmutat iskolai tanulmányain. Ő írta többek közt a Budapest Retro I-II, a Balaton Retro és Az ügynök élete című filmek forgatókönyveit. Ungváry Krisztián történésszel közös munkája a főváros 1944-45-ös ostromát bemutató Budapest 1945 című könyv, de feldolgozta és publikálta Hegedüs András volt miniszterelnök 1956-1958 közötti moszkvai levelezését is. A Centrális Galériában általa rendezett kiállítások közül kiemelkedik az auschwitzi magyar kiállítási pavilonokat bemutató tárlat, a szovjet diktátorról elnevezett új településeket felsorakoztató 6 Sztálinváros, valamint a magyar könyvtárak 1989 óta ki nem kölcsönzött köteteit lajstromozó Halott könyvtár – ki nem kölcsönzött könyvek. Emellett a nagy sikerű programsorozat, a Budapest100 ötletgazdája és kedd esténként önkéntes jegyárus a Cirko-Gejzír Moziban.
A Fortepan fotóarchívumot 2010 őszén alapította Szepessy Ákossal. A 20. század Magyarországát bemutató online archívum, amelynek minden egyes képe nyomtatási minőségben, ingyenesen letölthető, ötezer lomtalanításokon és ócskapiacon gyűjtött, főleg családi albumokból származó fényképpel indult. Mára több mint 23 ezer képet tartalmaz a világon egyedülálló gyűjtemény.
///////////////////////////////////////////////////////////////////////////////////////////// 
Miklós Tamási is the creative program officer at OSA Archivum, Budapest, and the founding editor of the online photo-archive Fortepan. He gratuated as a typographer at the Moholy-Nagy University of Arts and Design, but his activity spectrum grows far behind his studies. He worked as screenwriter for several films by director Gábor Zsigmond Papp. He published a book with historian Krisztián Ungváry about the 1944-1945 military events in Budapest, and researched and published the correspondence of former prime minister András Hegedüs. He also curated several shows at the Centrális Galéria of the OSA Archivum, about the history of the Hungarian exhibition pavilions in Auschwitz, the six Middle- and Central-European cities once bearing the name of Stalin, and with the title "Dead Library" about holdings of Hungarian libraries not loaned ever after the 1989 change of the regime. Moreover, he was the man behind the idea of Budapest100, the feast of the 100 years old buildings in the city, and on Tueday nights he works as a volunteer ticket officer at Cirko-Gejzír Cinema.
Fortepan was founded by Ákos Szepessy and Miklós Tamási on the autumn of 2010. This is an online photo-archive, representing 20th-Centurian Hungary from a private point of view, with the help of mostly disregarded family archives and photo-albums, collected from the garbage and on flea markets. The website is unique in the sense that all of the photographs is freely downloadable in high-definition. Fortepan started with around 5000 photographs – today it contains more than 23 thousand.
HOST helyszín
We're again at our favourite Toldi Cinema, yay!
BREAKFAST SPONSORS támogatóink
Sponsor of CreativeMornings_Budapest in May 2013: hg.hu, Trendsurfer, Nespresso and Danone Actimel.
A 2013. májusi CreativeMornings_Budapest támogatói a hg.hu, a Trendsurfer, a Nespresso és a Danone Actimel.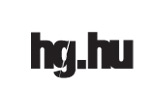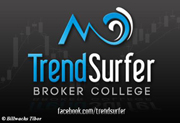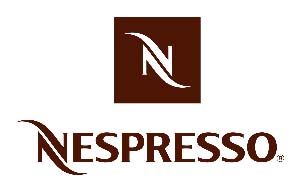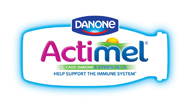 If you are interested in sponsoring CreativeMornings_BDP and connecting with a bunch of exciting young folks, contact us on b

udapest@
creativemornings
.com.
ABOUT CREATIVEMORNINGS
CreativeMornings is a monthly morning gathering for creative types. Each event includes a 20 minute lecture, followed by a 20 minute group discussion. The gathering begins at 8:30am with the topic presentation starting at 9:00am and everyone taking off for work at 10am. CreativeMornings are free of charge!
Attendee List
Sort by:

Date

|

First Name

|

Last Name
When & Where

Toldi Mozi és Kávézó
36-38 Bajcsy-Zsilinszky Way
1065 Budapest
Hungary


Friday, May 17, 2013 from 8:30 AM to 10:00 AM (CEST)
Add to my calendar
Organizer
CreativeMornings/Budapest
CreativeMornings is a monthly speaker series and morning gathering of creative types. Each event includes a 15-20 minute lecture, followed by a 20 minute group discussion. The gathering begins at 8:30am with the topic presentation starting at 9:00am and everyone taking off for work at 10am. CreativeMornings are free of charge!
CreativeMornings/Budapest with Miklós Tamási