CreativeMornings/Aarhus with Katrine Ring

Friday, June 8, 2012 from 8:00 AM to 9:00 AM (CEST)
Event Details
You will be able to sign up for this event on June 4th 2012. Thanks!
DATE
CreativeMornings/Aarhus on June 8th 2012.
SPEAKER
Katrine Ring, DJ, producer and writer.
Music is the love of her life and has been so ever since she left school. Everything begins with music whether it's clubbing, dj'ing, curating, writing and lecturing about very diverse topics such as street art, art, youth culture, performance or culture politics.
She has just released her first album in her own name A Hand to Holmboe (Dacapo), a remix/deconstruction album of selected chamber concerts by the Danish composer Vagn Holmboe (1909-1996). It's the first Danish album to explore the amalgamation of classical music and dj culture. In the essay in the cd booklet she describes the challenges and the tecnical issues adressing classical music as a dj. The essay is the first of it's kind even though dj's have plunged into that musical field during the last 10 years.
Technology is part of the classical music and every trick in the book is used, but nobody is supposed to  hear or discover it. Compression of the music is still a controversial issue. Katrine Ring makes the technology heard in the music with respect for the sound of classical music. As the dj presenter at the national radio show on P2 Natsvaermeren/The Moth she juggles with classical music just as she would do with electronic music at dj-gigs. She has a collection of sound samples and visuals of how to use technology in musicproduction.
Initially she was a member of the punk-new wave combo called the Pin-Ups with a debutalbum Take One in 1982. Soon after she took on the freelance job as a dj/presenter at the national Danish broadcast and specialised in alternative music and youth culture in an incredibe large number of shows between 1982 and 1996. In 1992 she began her DJ carreer and hasn't looked back since. Jazz is the keyword for her eclectic mix of jazzfunk, latin, electronica and breaks and house music. As a member of the DJ collective Vibezone the  focus is on clubs, musicproduction, counselling and residencies at Cph. Jazzhouse, the legendary jazzclub Montmartre, own clubs like Vibezone @ Rust a.o. With her dj partner Tony M she has compiled a number of cds with Danish and Scandinavian jazz, funk, soul and boogie. Now a resident dj at Honey Ryder Cocktail Lounge and Bella Sky. 
Since 2006 Katrine Ring is working with classical music as a dj, exploring the new musical territory for djs and the new techniques in the Danish version of Yelllow Lounge. she is now the artistic manager for Yellow Lounge, and she invented the concept of the miniconcert where she improvises with classical musicians. Her instrument is soundrecordings, laptop and soundeffects. She has collaborated with a number of orchestras and solists and creates regularly sound performances at concerts and exhibitions. 
At the same time she has documented and released a number of photos books and  curated a big art show Walk This Way with international street artists at the KOES Museum of art in public spaces. In the autumn she releases a book on the pioneering dj Kenneth Bager and 40 years of Danish dj culture. She has been a member of the board of The Danish Film Institute, The Development Fund at the Ministry of Culture and the Danish Arts Council. She is the funding member of TONE Festival (classical music) and chairman of Nordic Performance Art (Art & Performance). Received the Kim Schumacher DeeJay Award 2005. 
HOST

BREAKFAST SPONSORS.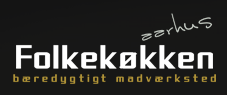 When & Where

Remisen @ Godsbanen
Skovgaardsgade 3-5
8000 Aarhus
Denmark


Friday, June 8, 2012 from 8:00 AM to 9:00 AM (CEST)
Add to my calendar
Organizer
CreativeMornings/Aarhus

CreativeMornings is a monthly speaker series and morning gathering of creative types. Each event includes a 15-20 minute lecture, followed by 30 minutes of just hanging out. The gathering begins at 8:00am with the topic presentation starting at 8:15am and everyone taking off for work at 9am. CreativeMornings are free of charge!
CreativeMornings/Aarhus is organized by René Sørensen, Abdul Dube and Gydde Madsen - with a great group of volunteers.

Follow us on facebook
CreativeMornings/Aarhus with Katrine Ring