CreativeMornings with George & Sara Aye of Greater Good Studio
When and where
Location
Gensler 11 East Madison Street #300 Chicago, IL 60602
Description
CreativeMornings Chicago
with George & Sara Aye of Greater Good Studio
Friday, August 23rd, 2013 at 8:30 AM
Sign up begins Monday, August 19th at 11:00 AM.
Speaker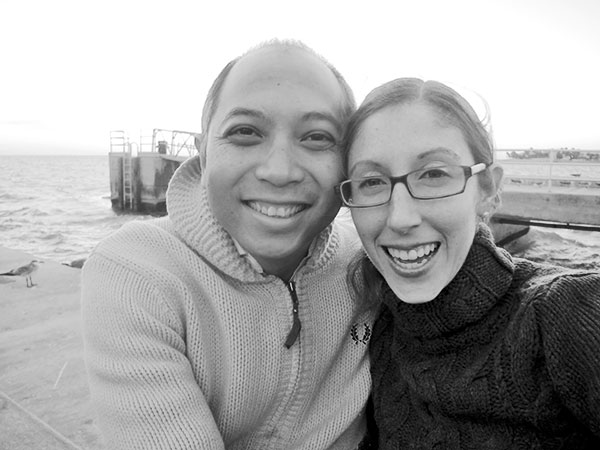 Greater Good Studio
uses design methods to solve social problems. We believe that research changes design, design changes behavior, and behavior changes the world. Our team uses ethnographic research, brainstorming and rapid prototyping to create innovative solutions for a wide range of issues, including early literacy, clean water, public transportation, youth violence and tenants' rights. We work with nonprofits, foundations, government and social enterprise as both consultants and educators, and take an asset-based approach to all of our work. Greater Good Studio's cofounders, George Aye and Sara Cantor Aye, are alumni of innovation firms IDEO and IA Collaborative, and they teach social innovation at the Kellogg School of Management, the School of the Art Institute of Chicago, and the Institute of Design at IIT.
Host
Gensler
will be graciously hosting and sponsoring CreativeMornings in their beautiful office space. Gensler is a global architecture, design, and planning firm with 43 locations and more than 3,000 professionals around the world. Gensler believes in the power of design to positively affect people, organizations, and communities on many different levels. Their philosophy centers on redefining what's possible, through design that's inspirational as well as performance driven, and founded in the specific vision and aspirations of each client.
Sponsor

Grind
is a 22nd century platform that helps talent collaborate in a new way: outside the system. Founded by entrepreneurs, for entrepreneurs, Grind was built for free radicals who would rather work in a community than in a company. Each members-only location provides a high-tech, low-stress experience that eliminates the old frustrations of the office, and replaces them with a frictionless environment filled with like-minded individuals pursuing their passions. With two bustling locations in Manhattan, Grind is proud to come to the Windy City and provide Chicagoans with a new place to unwind.
Sponsor

CafePress is The World's Customization Engine®. Launched in 1999, CafePress empowers individuals, groups, businesses and organizations to create, buy and sell customized and personalized products online using the company's innovative and proprietary print-on-demand services and e-commerce platform. CafePress' portfolio of e-commerce websites and companies includes
CafePress.com
,
CanvasOnDemand.com
,
GreatBigCanvas.com
,
Imagekind.com
, and
Logosportswear.com
and EZ Prints, Inc. Additionally, CafePress Servicesdrives revenue for corporate partners by providing turnkey, personalized e-commerce solutions. For more information click on
www.cafepress.com
This Month's Theme: "Urbanism"
CreativeMornings now hosts unified themes across our 50+ chapters. This month, over 5,000 attendees will meet up at CreativeMornings events on six continents for speakers that relate to our August theme, "Urbansim." Through these themes, we hope to stir up a global conversation among our fantastic, local creative communities.
"Urbanism" illustration by Marcus Gunnar Pettersson.
About CreativeMornings
CreativeMornings is a monthly morning gathering for creative types. Each event includes a 20 minute lecture, followed by a 20 minute group discussion. The gathering begins at 8:30am with the topic presentation starting at 9:00am and everyone taking off for work at 10am. CreativeMornings are free of charge!
The Chicago chapter is run by
Kim Knoll
&
Kyle Eertmoed
of
Knoed Creative
.
For updates follow the Chicago Twitter account
@Chicago_CM
and check us out on
tumblr
.