#CreativeMoCo Tweetup at The Fillmore Silver Spring
Description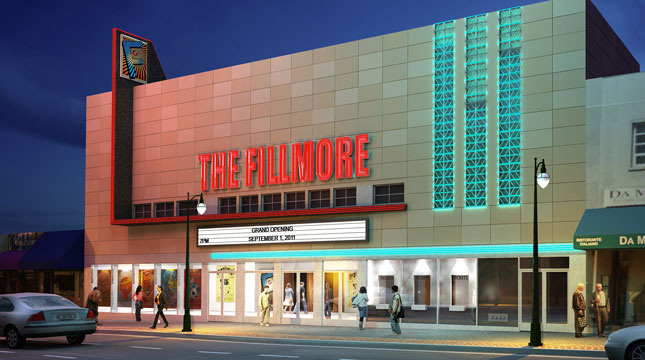 Connect with movers and shakers in Montgomery County's creative community and beyond! This is a free, casual meetup for artists, scholars, emerging arts leaders, arts marketers and everyone in between. Join us for an exciting night of new friends and conversation. You'll also hear about how you can support and make an impact on your local creative community. This is the perfect chance to meet your Twitter contacts 'IRL'! Many thanks to The Fillmore Silver Spring for opening the doors of their Vertigo Lounge to us.
Wednesday, February 22, 2012
5:30 - 8:00 pm
VENUE: The Fillmore Silver Spring, Vertigo Lounge (@FillmoreSS)
Drink specials will be offered and food will be available to purchase
METRO: Silver Spring (Red Line)
HASHTAG: #creativemoco
Due to limited space and security, registration is required.
Complimentary admission to the night's show, The Pink Floyd Experience, will be given to all registrants. The show begins at 8:00 pm.
Should I attend even though I'm not on Twitter?
Of course! All those interested in arts, humanities, culture and entertainment can attend, even if they're not active in the Twitterverse.
I don't live in Montgomery County. Should I still attend?
Yes, we'd love to have you! You should especially come out and experience the revitalized Silver Spring -- The Fillmore Silver Spring just opened last September!
---
About the Arts and Humanities Council of Montgomery County (AHCMC)
AHCMC is the local arts agency for Montgomery County, MD. Our vision is to provide leadership that sustains arts and humanities organizations, artists and scholars and inspires participation in our County's rich cultural assets. Learn more about our grant, professional development, marketing and other capacity-building opportunities on our website at creativemoco.com or follow us at @creativemoco.
Organizer of #CreativeMoCo Tweetup at The Fillmore Silver Spring