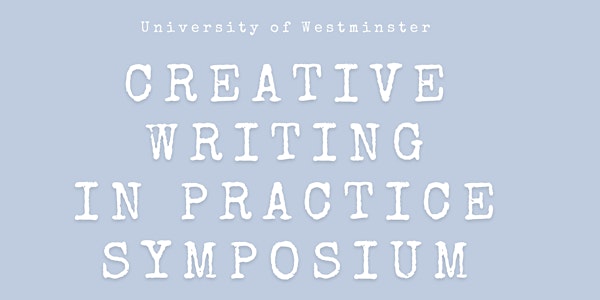 Creative Writing in Practice Symposium
Free Online Creative Writing in Practice Symposium, in celebration of creative writing studies at the ​University of Westminster.
About this event
About this Event
Join us for an afternoon of talks on Creative Writing in Practice, hosted by the University of Westminster. We will have sessions on the topics of creative writing in research, productive writing practices, skills, opportunities, author services & support, and careers in publishing.
We are delighted to announce that Dr. Hannah Copley will be delivering the keynote that will open the event, and Dr. Monica Germana will join us for the closing remarks.
Our speakers represent the breadth of the creative writing industry, from students, to writers, to industry professionals and researchers.
Adrian Radu, Creative Writing MA student at the University of Westminster.
Drew Thornton, postgraduate student at Curtin University.
Helena Halme, author.
Joe Sedgwick, The Literary Consultancy.
Lisa Goll, Bloomsbury Publishing & London Writers' Cafe.
Marta Kepite, writer, journalist, and co-founder of the literary journal for absurdist humour, Great Ape.
Peggy Riley, lecturer Creative and Professional Writing at Canterbury Christ Church.
Details on the programme and schedule will be sent to registered attendees alongside the event link.
For any enquiries, please contact Vincent Knight: w1708674@my.westminster.ac.uk
We look forward to having you join us on Wednesday 25th November!
Register to attend!