Creative Visualization via Mental-Biofeedback (Self-Hypnosis) for Health & Happiness

Thursday, February 1, 2018 from 10:00 AM to 12:00 PM (PST)
Event Details
                        ( aka: Guided Meditation or MIND TRAINING 101 or Self-Hypnosis)
to get back on track for: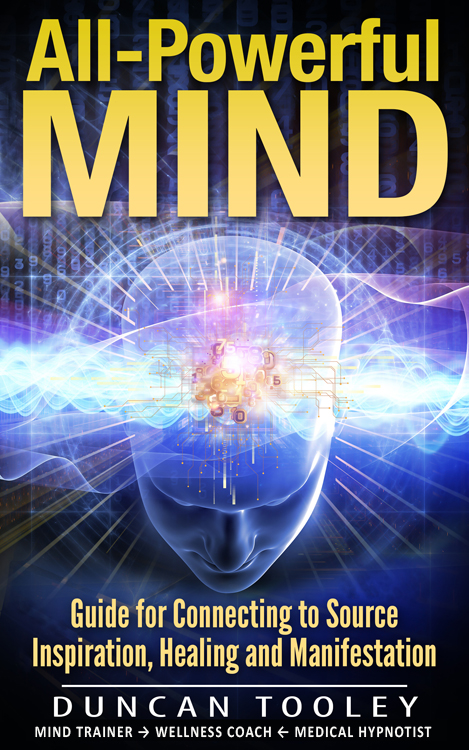 Health & Wellness
Success & Money

Relationship & Love

Peace, Calm, & Happiness
or WHATEVER you desire

Learn to improve your life by significantly improving your access to your sub-conscious.  Your sub-conscious mind sends out energy about what you want to every cell in your body and to everyone and everything around you!
Learn how to turn off pain and Rx side-effects. Get yourself feeling better, no matter what your present condition. 
Learn how to monitor and control your SELF-TALK, that voice in your head that determines how you feel!  YOU can use guided imagery meditation process to Feel Great and Be Happy and get what you DESIRE!
Give yourself an energy boost, a shot of self-confidence, a calming sanctuary in stressful times. Eliminate an undesireable habit; implant a new good habit.
Learn how to work with              

the Law of Attraction in your life.
 If you want to be in more control of your life, YOU need this course!
Learn how to access your CONTROL CENTER that runs everything!

Register NOW!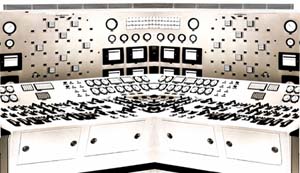 Seminar content:
How the mind REALLY works

Principles of updating your personal operating system

Experinece guided meditation in a safe group setting

Learn the steps to doing it yourself

Your actual self-directed hypnosis experience




 
Testimonials:
 Attracting Whatever YOU Want
  "I was actually a little skeptical going into Duncan's class for "Whatever I Wanted," but that quickly changed as he guided me down to access my subconscious mind. I had already been working on using my mind to attract what I wanted, but something was missing. For me, self-hypnosis become the missing link to bridge information in my logical mind over to my emotional mind. My wife wanted me to teach her what I had learned, so I did.  She feels that it keeps her mind clear and focused during the hectic work day. We both regularly practice the self-hypnosis techniques together in order to change habits in all areas of our lives: career, relations and even dietary habits. It works great and we feel great! " -- Glen Isobe, Insurance Agent
  "The session with Duncan really opened up for me awareness of my potential powers that I had not been using."  - Theresa Figuroa
  "I was in a real emotional state, not feeling good about myself or my future.  Duncan's hypnosis has helped me learn to get through each day with more stability and a positive outlook."  -- Yakalene Z.
Visualization for Pain Relief
  "I have lived with chronic pain from non-diabetic neuropathy for almost ten years. During this time I have spent thousands of dollars on ever type of alternative therapy including massage, acupuncture, chiropractic, etc., to relieve my pain. My pain doctor had been able to relieve some of the pain with high doses of narcotics and I have been able to function semi-normally. Recently, however, I have become increasingly depressed from the amount of drugs I was on and the pain I had.
I run a chronic pain group and I had invited Duncan to come and tell us his story of how he used self- hypnosis for relief from his neuropathy. Naturally I was very skeptical at first, but he was able to relieve the pain of everyone in our group with a few examples of his work and I was sold. I signed up for his next class on self-hypnosis for pain.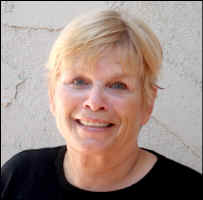 Once I began using the short routine that he teaches, my pain decreased dramatically and I stopped taking 6  Norco (Codeine) tablets daily.  I am now progressing on eliminating the other narcotics I am on. I am feeling wonderful about getting my life back!  My husband and my doctor are both amazed!   I tell everyone I meet to go take the class and learn how to help yourself."  -- Jane Smolens.
  "I am so amazed at how great I feel!  I am so tickled about how well this works! I didn't use any of my pain medicine the next day.  I am now interested in learning about becoming certified in hypnosis to help others.  -- Smantha L.
  "I was suffering from a back injury when I called Duncan to request over-the-phone hypnosis.  I definitely felt relief and more relaxed after my hypnosis session. Now I am enabled to manage my pain and anxiety over my herniated disc."   -- Susan Picking, singer & songwriter
  "Thank you Duncan!  I was suffering immensely from a fused ankle and the 6 preceding surgeries when I took your class.  I was able to stop the pain and the ankle healed perfectly. Your healthy motto reminder is still on my vanity mirror and I say it everyday.  I feel great now!"  -- Shelley Fine
Your Instructor:
Taught by Duncan Tooley, Certified Mind Trainer, Instructor and Hypnotherapist of the International Hypnosis

 Federation. Duncan used self-hypnosis to remedy his neuropathy when he was disabled by it as an information technology consultant. After his discovery of the power of  hypnosis on the sub-conscious mind, he changed careers to teach others that they, too, have the power to BE, DO, or HAVE whatever they want through access to their deepest consciousness! Learn more at www.DuncanTooley.com
When & Where

Pacific Unitarian Church
5621 Montemalaga Drive
Rancho Palos Verdes, CA 90275


Thursday, February 1, 2018 from 10:00 AM to 12:00 PM (PST)
Add to my calendar
Organizer
Duncan Tooley is a health & wellness mind trainer, medical hypnotist, speaker, author, coach and instructor. He changes lives by teaching individuals to control their body and their habits by mastering their mind.
After a 35-year career in corporate information technology, Duncan was disabled by neuropathy pain, numbness and frequent falls. Eighteen months of strong medications and bi-weekly infusions in the hospital didn't help. He discovered hypnosis and then used self-hypnosis to induce nerves to grow back, his immune system to correct itself, and his neuropathy to heal. He changed careers and now teaches hypnosis to help others with their physical and emotional ailments.
Duncan used self-hypnosis as his own anesthesia for his hernia repair surgery. He is very successful in showing how to reduce and end pain using your own mental powers. His two published books are available on Amazon:
"END PAIN & FEEL GREAT AGAIN: Ninette3n Proven Ways to Banish Pain Naturally" and "60-Second Pain Turn Down: Easy Chronic Pain Relief in 1-Minute Using Your Mind."
Easy DIY hypnoisis tools are available from his STORE, including a Self-Hypnosis Meditation and a Control Center Meditation similar to that taught in this class.