This year's work exhibition is a cross-border visual art exhibition. A total of 28 artists from 12 different sectors participated.
About this event
Creative Visual Arts Association Exhibition 2020+1 including ink painting, calligraphy, hard pen calligraphy, seal cutting, ceramics, watercolor, oil, plastic paint, and pyrography. , Photography, installation and mixed media, etc., with diverse styles and different colors, allowing you to fully experience this by no means a single art world! It is worth mentioning that the participating artists span different generations, and the age gap alone is more than forty years. However, they are connected by art and are committed to presenting the four creative elements cherished by the Association—Concept, Vision, Ability and Adept.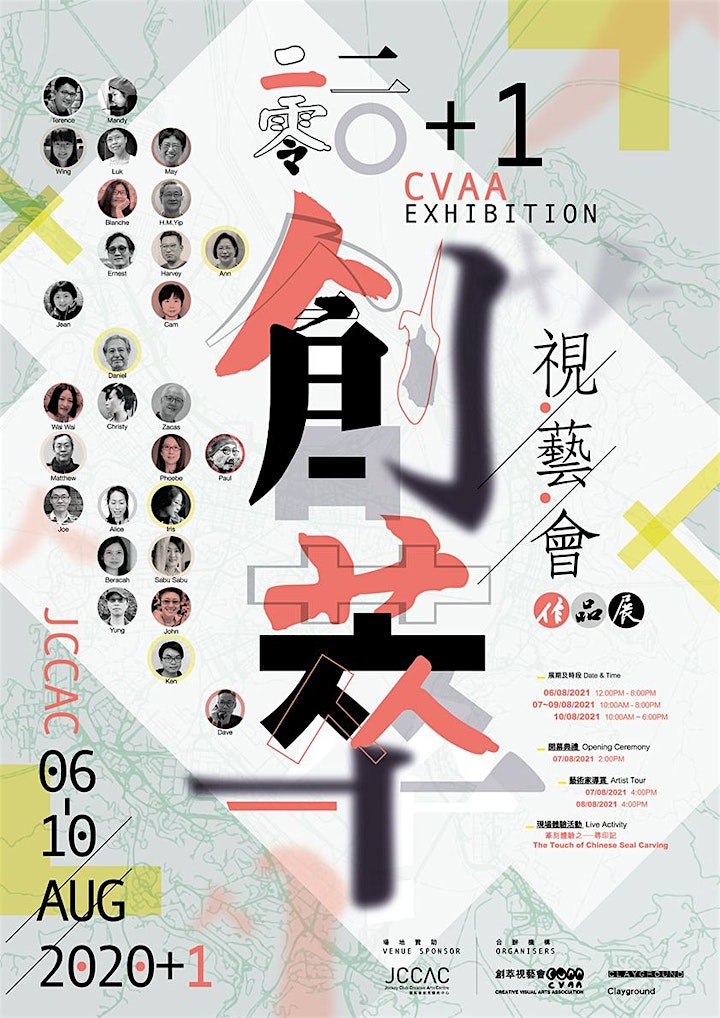 何堅偉DAVE HO
作品簡介
提本無樹 明鏡亦非臺
本來無一物 何處惹塵埃
Fundamentally there is no Bodhi-tree, Nor stand of a mirror bright, Since all is void from the beginning, Where can the dust alight?
—
六祖壇經偈語
The Altar-Sutra
5 x 3 cm
朱文橢圓形印
Oval-Shaped Seal
2020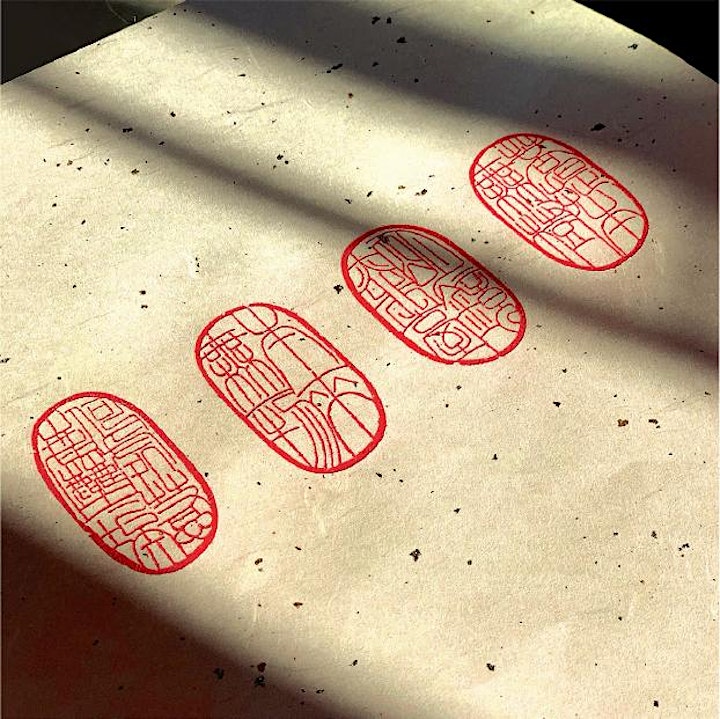 白鼎寧
DANIEL BLYTH*
作品簡介
ARTIST STATEMENT
靜想,帶點諷刺,
靈感,略藏隱喻,
視覺充滿詩意,
生活無奈緊迫,
深思,傾向憤世疾俗,
冥想,趨向形而上的,
外顯之二元,
內斂於統一。
Ruminations, somewhat ironic, Musings, somewhat metaphoric, Visual poesy,
Life's exigencies Cogitations, verging on the cynical,
Meditations, verging on the metaphysical, Explicit duality, Implicit unity
Exigencies, Eros and Thanatos, Timeless, in constant flux, Ataraxia and apatheia, Seeking Truth, idiosyncratic meanings,
Pretense, imaginative deliberations, Apollonian and Dionysian, Striving for equipoise
—
Prasthiti 1,2 & 3
61 x 61 cm each panel
混合媒介
Acrylic, Oil, Collage & Wood on Canvas
2020

Organiser of Creative Visual Arts Association Exhibition 2020+1