It's time for Creative's Annual March Madness event - with a twist.
About this Event
This year, it's time for a creative (see what we did there?) twist on our annual March Madness Extravaganza!
Since we can't celebrate in person, we thought we would have a little virtual fun this year. Creative is hosting our own free Bracket Contest, with prizes for the winners of each round.
Not a Bracketologist? No worries - pick your teams anyway - who knows, you may get lucky!
Here's how it will work:

Our Bracket Contest is by invitation only for friends, clients and partners of Creative. In order to get an invitation, you'll have to register above on Eventbrite. We're limiting this event to 400 participants, first come, first serve! Creative employees, their families, and suppliers of Creative are not eligible to play.

On Monday, March 15th, those who have registered will receive an email invitation to connect with our Bracket Contest website. You'll have until noon on Thursday, March 18th to make your picks and record them on our portal.

At the conclusion of each round, winners will receive amazing doorprizes from Creative and our manufacturing partners. They will be announced on Creative's Facebook, Instagram and LinkedIn channels, so make sure to check our Leaderboard Posts!

Did your picks go down in a blaze of glory? No worries! We're also giving away Consolation Prizes (aka Loser Prizes) for our "less skilled" Bracketologists. We'll be announcing those on our social media channels as well.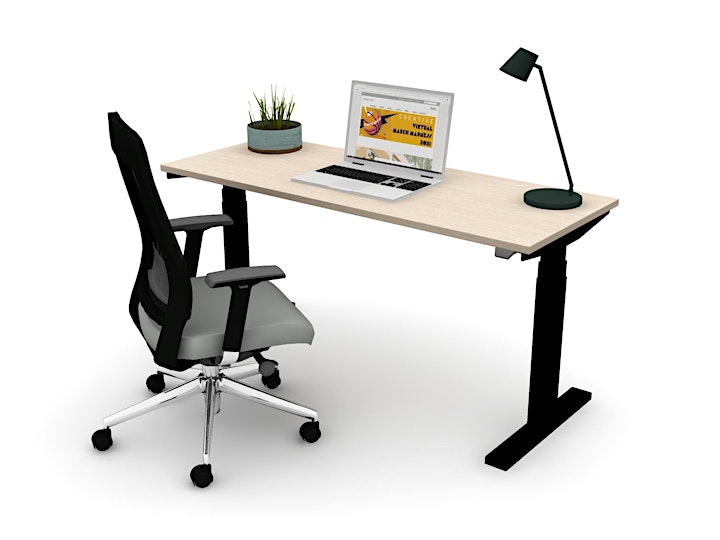 At the end of the contest, only one can be crowned Creative Champion! The winner will receive a Creative Trophy AND the Grand Prize Package. To the victor go the spoils!
This year's grand prize package is a home office setup from Steelcase and AMQ! Customized to with your choice of sizes and finishes, the winner will receive:
You can't win unless you play, so register today for your slot on our roster!