Event Information
Location
International Center for Studies in Creativity
Chase Hall 215, Buffalo State College
1300 Elmwood Ave.
Buffalo, NY 14222
Refund Policy
Refunds up to 7 days before event
Description
A Crucial 21st Century Workplace Skill
Workshop Scope
* Frame Problems
* Learn Tools
* Generate Novel Ideas
* Explore Your Personal Style
Presenters: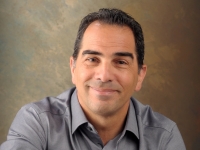 Dr. Gerard J. Puccio is Department Chair and Professor at the International Center for Studies in Creativity, Buffalo State. Gerard has written more than 50 articles, chapters and books and is an accomplished speaker and consultant; he has worked with major corporations, universities, and numerous school districts. Some of his recent clients include the BBC, Fisher-Price Brands, Blue Cross and Blue Shield, Kraft Foods, Rich Products, BNP Paribas, Rubbermaid, Coca-Cola, and the Fashion Institute of Technology. He has delivered creativity workshops and presentations across the United States and in more than 20 different countries.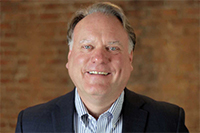 Dr. Roger L. Firestien has taught more people to lead the creative process than anyone else in the world. By applying Roger's work in creativity:
Clorox solved a 77 year old problem in 15 minutes;
General Motors came up with a $1.50 solution that saved the company $50,000 a week;
Mead Paper developed a world-class line of products and saved $500,000 a year;
The Los Angeles Times set their vision for the future;
Western New York developed strategies that were incorporated into a plan that was awarded One Billion dollars for economic development.
Called "The Gold Standard" of creativity training by his clients, he has presented programs in creativity to over 600 organizations nationally and internationally ranging from major fortune 500 corporations, government agencies, universities, associations and churches.
Dr. Firestien is the Senior Faculty member at the International Center for Studies in Creativity at SUNY Buffalo State and President of Innovation Resources, Inc.
Date and Time
Location
International Center for Studies in Creativity
Chase Hall 215, Buffalo State College
1300 Elmwood Ave.
Buffalo, NY 14222
Refund Policy
Refunds up to 7 days before event